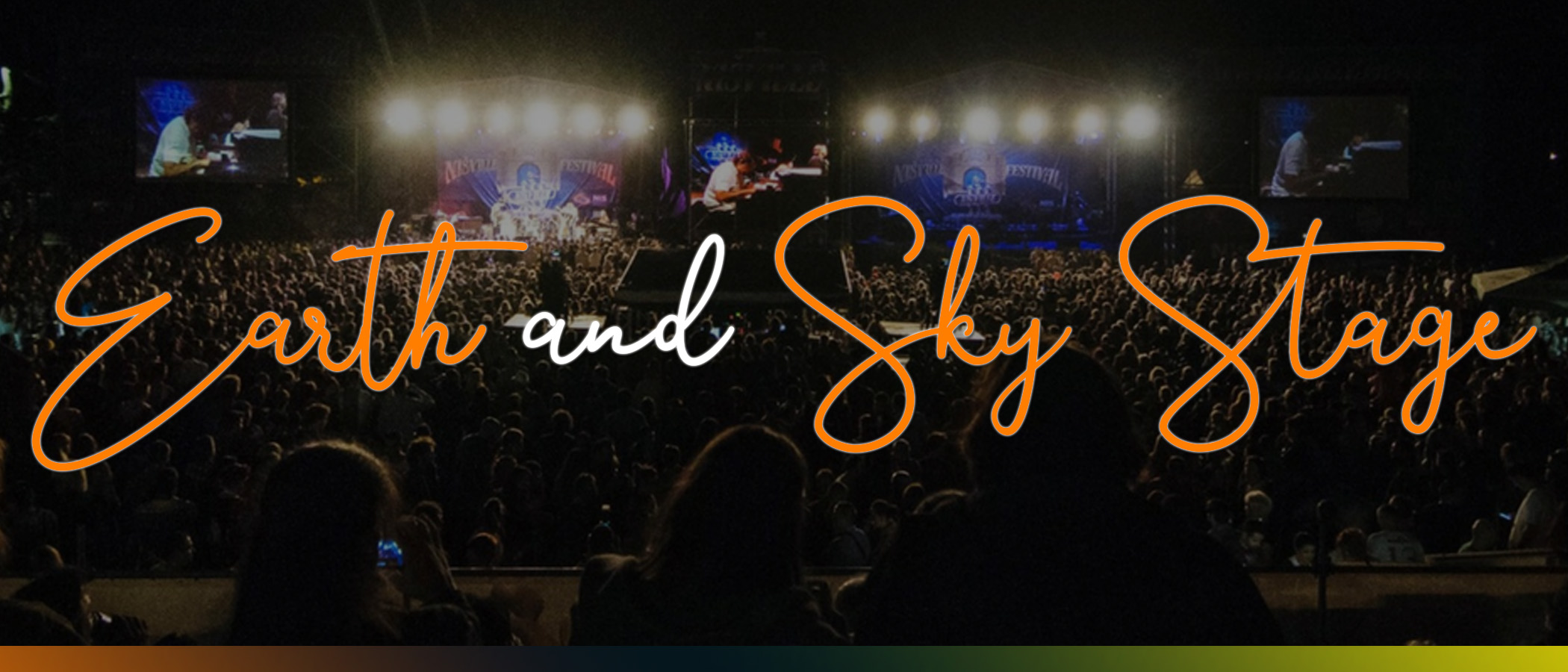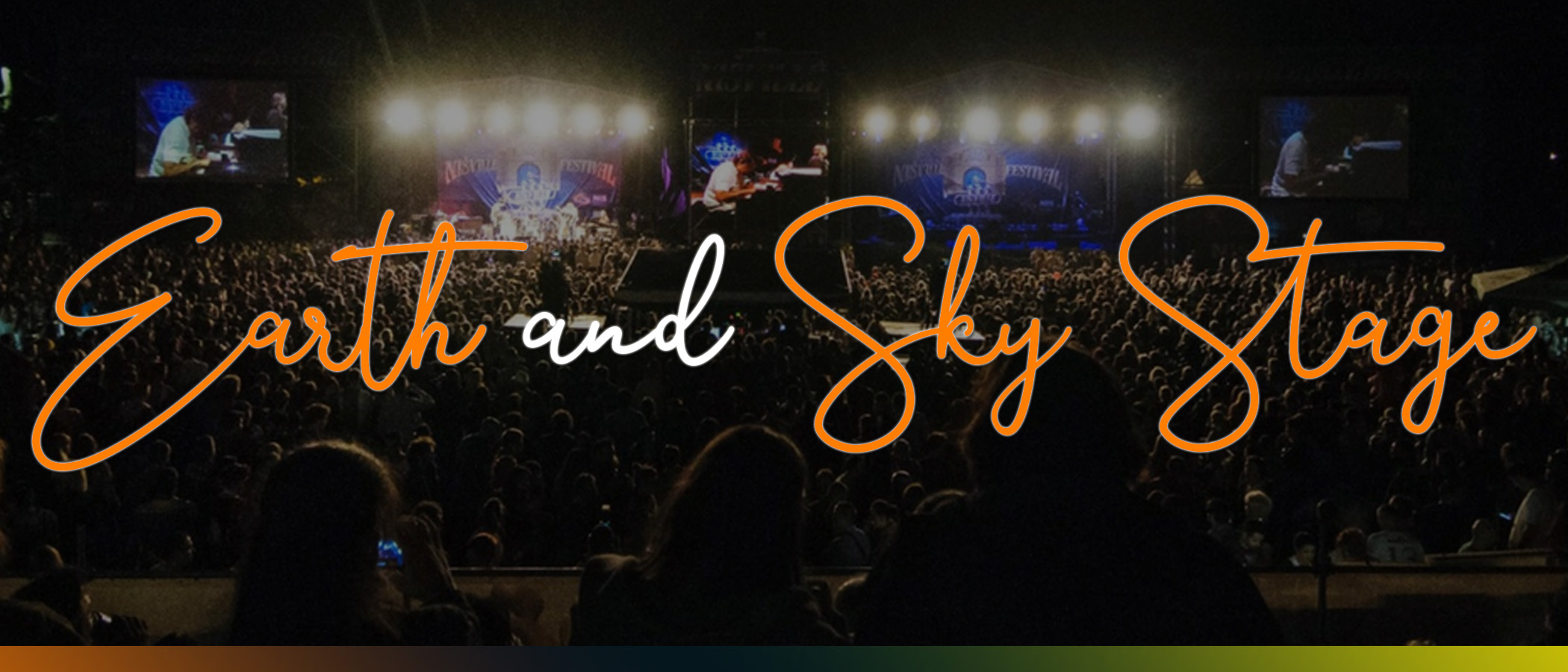 Thursday, 15. 08.
KYLE EASTWOOD BAND (USA)
RAY GELATO & THE GIANTS (GBR)
HUBERT TUBBS & BLUES AND SOUL REVUE (INT)
ELMHURST COLLEGE BB & M. COLBY & S. GUT (USA/SRB)
VASIL HADŽIMANOV BAND (SRB)
KAFE BALL & FRIENDS
Friday, 16. 08.
GINGER BAKER JAZZ CONFUSION ft.PEE WEE ELLIS (INT)
BOBBY CARCASSES BAND (CUB)
SERGEJ TRIFUNOVIC  & MOONDANCE BIG BAND (SRB)
DECA LOŠIH MUZIC CARA (SRB)
DAMIR OUT LOUD (GER/SRB)
KRUG VLADICE STOJILJKOVICA (SRB)
Saturday, 17. 08.
JAZZANOVA (GER)
ADAM NUSSBAUM
DUŠKO GOJKOVIC & BELGRADE SUMMIT OCTET (SRB)
AKAGA (BGR)
UROŠ PERIC  with MAMBO STARS & PEARLETTES (SVN/SRB)
NICCOLO FARACI QUARTET (ITA)
GADJO DILO (GRC)
Sunday, 18. 08.
RON CARTER GOLDEN STRIKER TRIO (INT)
NOUVELLE VAGUE (FRA)
TEATAR BAND (SRB)
ARTBEATERS & PETER UGRIN (SVN)
MARIUS NESET QUARTET (NOR)
TG COLLECTIVE (GBR)
Earth and Sky is the biggest and most prominent stage of Nišville Jazz Festival. It is positioned in the heart of the ancient Niš Fortress, in its central open area. To attend the program on this stage. Buy the tickets HERE.
Earth and Sky stage consists of two podiums alternately used for the festival performers, thus making Nišville a unique festival worldwide. This one-of-a-kind stage has hosted some of the most acclaimed artists in the music world: Shaban Bajramovic, Solomon Burke, Tom Harell, Richard Galliano, Benny Golson, Randy Brecker, Miroslav Vitous, John Patitucci, Candy Dulfer, Roy Hardgrove, Sly&Robbie, Mingus Dynasty, Dushko Gojkovic and many others.
The venue is equipped with video walls, information desks, stable 4G network, free internet access, and a refreshment bar. The festival's open area (the stands and the VIP grandstand) have a capacity of 2,500 seats and standing room capacity for several thousand people.