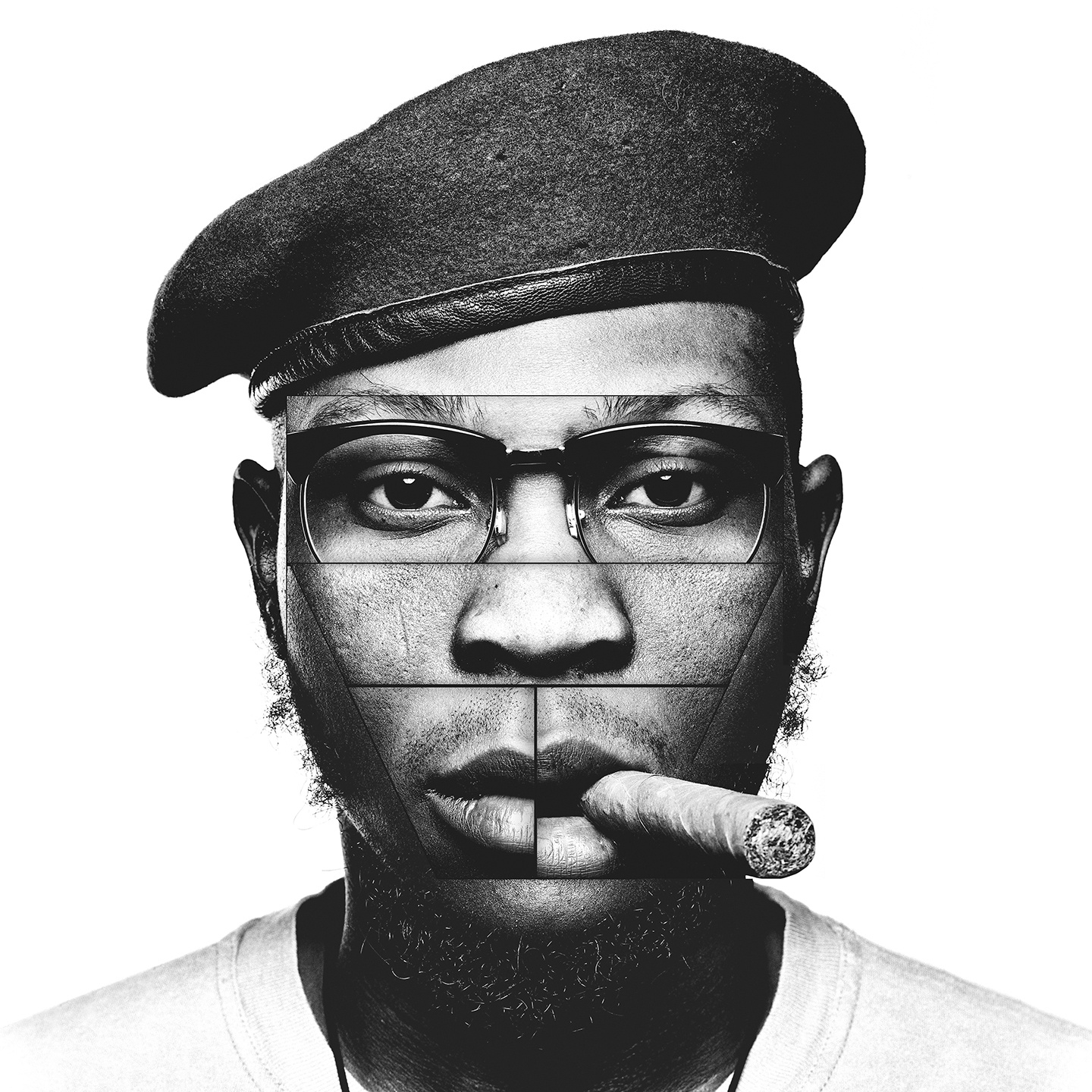 01 Apr

"Seun Kuti & Egypt 80" will perform on Nisville Jazz Festival on Saturday, August 10th!
"Seun Kuti & Egypt 80" will perform on Nisville Jazz Festival on Saturday, August 10th!
Magic of Afrobeat music in Nisville!
The struggle is real. As real as it ever was. From Lagos to London, Ouagadougou to New York, life in the sprawl is tough, and getting tougher. But pay attention: feel the rumbles. The pot is beginning to boil. What is needed, and needed fast, is authentic leaders, says Seun Kuti – who should know. The youngest son of the Afrobeat legend Fela Anikulapo Kuti is as incensed by injustice and inspired by greatness as his father ever was. Now, with his mighty new album Last Revolutionary, the Lagos-based scion honours the revolutionaries who've gone before and rallies the torchbearers to come.
And when they arrive, these nu-skool visionaries with change in their sights and the people, woke, at their side, it will be to a blaze of musical fire. To message-driven anthems that tell of real values and real news, horn-blasted songs that shine an unflinching black light on corrupt politicians, grasping corporations and hypocrisy backstage and everywhere; to extended tracks that make you dance, and think, and hope. Life doesn't have to be this way, says Kuti, his alto-sax hanging around his neck, the letters 'A.F.R.O B.E.A.T' tattooed on his knuckles, the words 'Fela Lives' emblazoned across his back.
There are other paths, other options. Listen, and you will see.
Last Revolutionary is the fourth studio recording by Seun Kuti and Egypt 80, the extraordinary dance orchestra created by Fela Kuti as a conduit for the common people, renamed (from Africa 70) to reflect black African origins in ancient pharaonic civilisation and inherited by the 14-year-old Seun in 1997, the year that Fela passed away. The younger Kuti has been building to this, his most passionate, accomplished and honest album yet. In the three years since releasing the acclaimed A Long Way To The Beginning – which, like Last Revolutionary, was co-produced by the Grammy-winning jazz pianist Robert Glasper – Seun has grown as an artist, an activist and a man.
"Last Revolutionary is a true reflection of my political and social beliefs," says the singer, bandleader and musician, 34, who is joined on selected tracks by a starry array of guests: the iconic, Hall-of-Fame-dwelling guitarist Carlos Santana. Vocalist Nai Palm of future-soul quartet Hiatus Kaiyote. Conscious rapper and creative activist Yasiin Bey, formerly known as Mos Def. The aforementioned Glasper, whose keyboard wizardry takes things stratospheric.
"More than ever I am convinced of the mission and purpose of our music," continues Kuti, newly signed to the progressive UK-based label, Strut. "Here I'm giving honour to my parents and to every revolutionary who has made a difference, many of them from before I was born."
He is a father now. He's older. He knows who he is, what he has to do: "I've come down off the fence. Artists are encouraged to be diplomatic, to create a persona that's wise and stupid at the same time. Being true to yourself isn't easy; you go through a lot." He pauses, shrugs. "But now the artist and the man are the same."
An intensive spate of touring has reinvigorated an act whose every show includes one or more Fela originals, as adrenalised as they ever were. Long-players whose funky horns, kicking beats, stirring chants and call-and-response hooks are lent contemporary resonance by new sonic influences and the charismatic presence of Seun. The boy who first appeared onstage with his father aged eight (at the Harlem Apollo) has this year wowed festivals including Glastonbury and Roskilde and venues such as Brighton's Dome, sending critics into raptures.
'As with contemporary jazz, Seun Kuti makes his take on Afrobeat applicable to hip hop by tearing down all restrictions,' swooned The Quietus. Longtime Afrobeat addict Brian Eno – who co-produced Seun's 2010 breakthrough album From Africa With Fury: Rise – summed them up when he previously declared that Kuti and his band were "making some of the wildest, livest music on the planet."
The ideas for Last Revolutionary were born as Kuti and Egypt 80 travelled the world. But the writing happened at home in Lagos.
"I wrote this album from a place of calm and love," says Kuti. "I was thinking, 'What if Africa had a philosopher king who was also a musician, who loved Alkebulan" – the ancient Kemetic name for the Motherland – "with all his heart? What sort of album would he make? What would he tell his people today?'"
Too many African rulers do not have the country's best interests at heart, he continues. Too many people in Africa and the West have sunk or are sinking into complacency: "Last Revolutionary is an album for anybody who believes in change and understands the duty we have to rise up and come together. The system says we're different. But the struggle makes us one."
It's a class thing, this struggle: "The elites always try to divide the working class and the poor people of the world. It's the same kind of oppression and economic destabilization that is felt by the worker in Flint, Michigan, that is felt by the workers in Lagos, Johannesburg, everywhere."
Here, then, are tracks designed to spark conversation, realign priorities. Take the elegant 'African Dream', a song that in mood and rhythm insists that commercial success counts for little. Pay no heed to examples set by "accepted" African-American celebrities, says Kuti with characteristic boldness; marvel instead at the philosophies of such great thinkers as the late Pan-Africanist Doctor Amos Wilson. Take the message as one might a gift: "The message," Kuti sings, "is free."
While you're at it, forget fake news. 'Black Times', with its rousing male and female harmonies, furious guitar riffs and Kuti's soaring tenor sax, gives us truth. Lyrics such as "Understand your history/rise to be free" are akin to investigative reportage, shining a forensics-style black light on that which is otherwise hidden. It's a track further intensified by the axe-work of Carlos Santana: "Santana had quoted my lyrics in his biography and written that he admired my progressive, hard-hitting stance as an African artist," says Kuti. "So we invited him on board."
'Black Man Light Up' is a horn-heavy track calling out duplicity and defending the right to smoke the good weed; the politically charged 'Gimme My Vote Back (C.P.C.D)' – which is short for Corporate Public Control Department – is a roiling protest anthem directed at Muhammadu Bahari's Nigerian government and indeed, at deceitful politicians the world over.
Co-written with veteran Egypt 80 saxophonist Abedimeji 'Showboy' Fagbemi, the frenetic, finger-pointing 'Kuku Kill Me' borrows its title from a Nigerian saying ("When someone is always on your case, you're like 'Save yourself the stress and kuku kill me now'") while 'Theory of Goat and Yam' ridicules a homily invented by former Nigerian president Goodluck Jonathan, who justified corruption by likening politicians to goats tempted by yams: "When by taking money meant for a hospital, or to build roads, they are actually costing human lives."
'The Last Revolutionary' – which features Yasiin Bey and Nai Palm – is a paean to authentic leaders past, present and future. It is the first song that Kuti wrote for Last Revolutionary, and a track that captures the album's mindset: "Too many Africans have lost sight of Africanism and are bowing to western values. They are being praised for abandoning law degrees to become fashion designers or party planners, or are leaving to work in the West. There are more Nigerian doctors in the state of New York than there are in the whole of Nigeria," says Kuti. "The brain drain is another attack on our people."
Entice people home. Bring them together. Tell them about freedom: "About how we see ourselves and the roles we have to play."
Tell them, too, about homegrown heroes: Kwame Nkrumah, liberation fighter, pan-Africanist and the first president of Ghana. Thomas Sankara, revolutionary, pan-Africanist and President of Burkina Faso. Patrice Lumumba, Congolese independence leader and the Congo's first democratically-elected leader. Abder Nasser of Egypt, the first modern African president to resist Arabic imperialism ("It is important to realise how much Arabic imperialism affects Africa; Western imperialism is the scapegoat but all imperialism is united at the top").
Séckou Touré, the former president of Guinea, a symbol of African independence and defiance. Kwame Ture, the Trinidadian-American Civil Rights leader and pan-Africanist also known as Stokely Carmichael. Marcus Garvey, Jamaican-born proponent of Black Nationalism and founder of the Black Star Line, a passenger line that promoted the return of the African diaspora to the Motherland. Shaka Zulu, the famed philosopher king of the Zulu Kingdom. Fela Kuti, activist, pan-Africanist and Afrobeat icon. Isaac Boro, Nigerian nationalist and civil war great. Beko Ransome-Kuti, Fela's brother, Seun's uncle, a Nigerian medical doctor, freedom fighter and human rights activist.
"I say the names of these men who died for us without any promise of resurrection," says Seun Kuti. "Maybe it will cause a young man or woman to wonder who they are. Maybe they will pick up their phone and Google them, then set out on a journey whose destination is unknown."
For as Last Revolutionary's irrepressibly catchy track Struggle Sounds and first single makes clear, there's revolutionary potential inside us all, whoever we are.
No materialist thinking/I don't see my blessings in man-made things/just the true essence of a human being/that's the struggle way.
"This is my ultimate message." Kuti squares his shoulders. "We are all capable of change, us iron people, us workers. Struggle Sounds is the sound of the people, and a weapon of the future. The big picture needs more colour."
Seun Kuti Meets Carlos Santana
Seun Kuti & Egypt 80 – Full Performance (Live on KEXP)