18 Mar

Jamal Thomas to perform on Nišville
Jamal Thomas to perform on Nišville
Legendary soul percussionist coming to Serbia
Legendary drummer and percussionist from the US, Jamal Thomas, will perform on the following Nišville Jazz Festival on the 10th of August with his collective.
During his multi-decade career, the talented drummer, producer and composer of some of the most recognizable world Funk & R'n'B collectives has once again got the attention of the public some ten years ago when he started his singing career. When he was asked why he decided to start singing, he said that he wanted to enrich our planet with his songs and music dedicated to love.
Jamal Thomas was born and raised in Georgia, and already from a young age his talent for music was recognized, accordingly, he learned to play drums and sing early in his childhood.
During his high school years he played the drums in school orchestra. After he left education at 18 years old he formed his first band, "The Planets", a funk collective with 11 members. Soon after, his career changing meet-up with R'n'B singer Joe Simmons happened, with whom he would go on a large number of tours and record many singles.
His brilliant performance led to his stardom, and he would soon become a highly sought after drummer, and because of that he would work for Capricorn Records in Macon, Georgia, as a musician for a long time, where Otis Redding and The Allman Brothers recorded their first hit songs.
Second big successful connection of Jamal Thomas would be with SOS band in USA, Sandrine in Belgium, and from 2011. onwards he would again start touring the world, this time with Maceo Parkers band.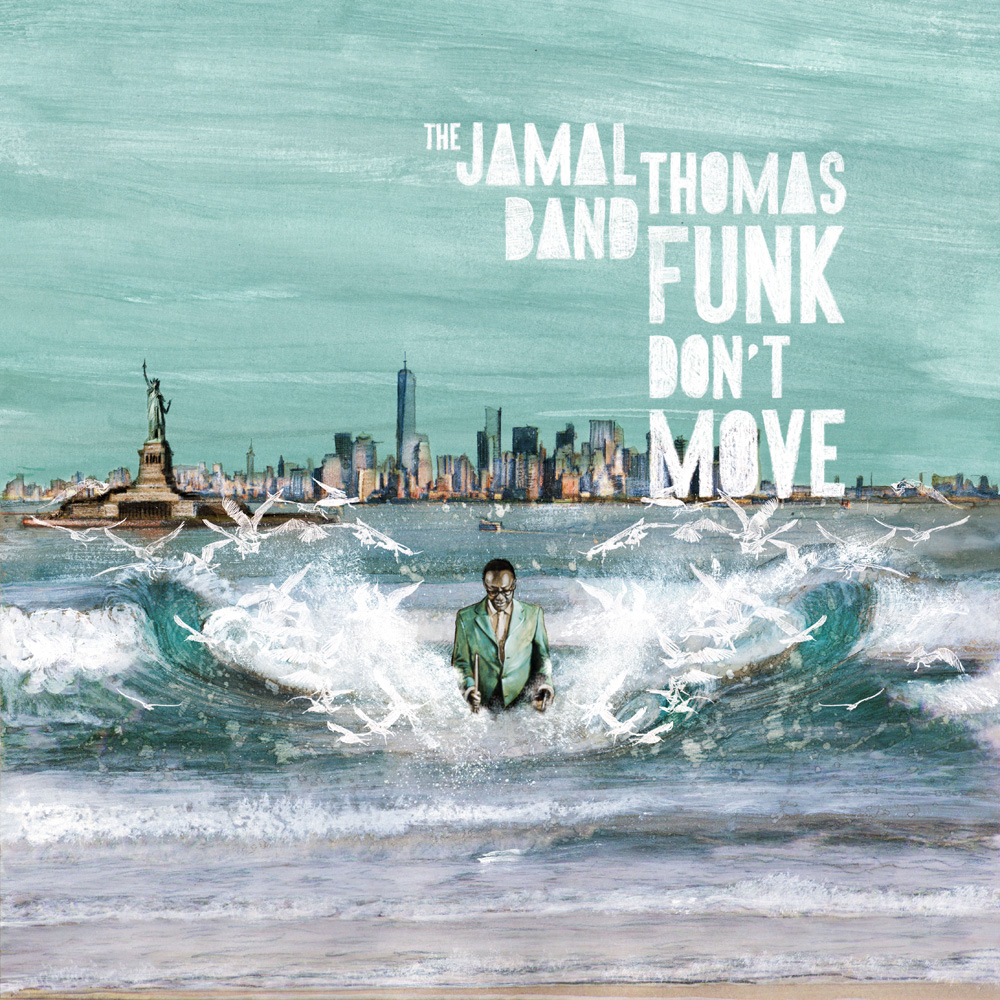 Jamal Thomas band is a European funk group in a combination with R'n'B experience of this renowned American drummer. The band specializes in playing a sensational mix of old school funk, and an exciting variant of new school, pure energy which will shake you to the core.
The Jamal Thomas Band – Groove