18 мар

Džamal Tomas na Nišvilu
Džamal Tomas na Nišvilu
Legendarni soul perkusionista dolazi u Srbiju
Legendarni američki bubnjar i perkusionista Džamal Tomas sa svojim sastavom nastupaće na predstojećem Nišvilu u subotu 10. avgusta.
Tokom karijere koja traje više decenija ovaj multitalentovani bubnjar, producent i kompozitor nekih od najvećih svetskih Funk & R'n'B sastava skrenuo je ponovo pažnju javnosti pre desetak godina kad je otpočeo pevačku karijeru. Na pitanja zašto se okrenuo pevanju, on bi odgovorio da je tako jer želi da oplemeni planetu i ljubavnim tekstovima kroz svoju muziku.
Džamal Tomas je rođen i odrastao u Džordžiji, a od rane životne dobi bio je prepoznat kao dete sa muzičkim sklonostima te je vrlo rano naučio da svira bubnjeve i da peva.
Tokom srednje škole svirao je bubnjeve u školskom orkestru. Nakon što je napustio školovanje sa 18 godina osnovao je svoj prvi bend The Planets, funk sastav sa 11 članova. Ubrzo zatim usledio je sudbinski susret sa R'n'B pevačem Džoem Simonsom sa kojim dosta putuje i snima više singlova.
Stamenost u izrazu dovela je do toga da je ubrzo postao veoma tražen bubnjar i dugo je radio kao muzičar u studiju Capricorn Records u Makonu u Džordžiji gde su prve hitove snimala imena kao što su Otis Redding i The Allman Brothers.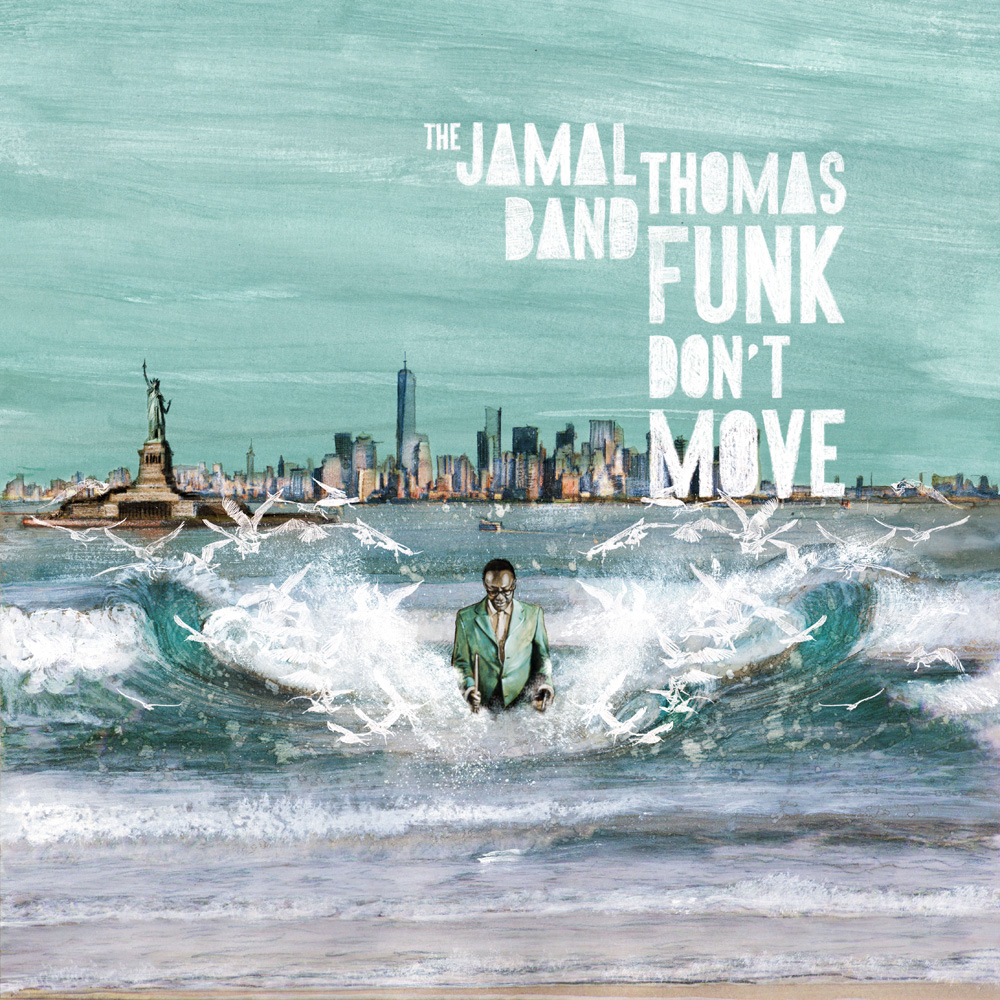 Druga magična veza Džamala Tomasa na sceni usledila je sa SOS bendom u Americi, Sandrine u Belgiji, a od 2011. ponovo kreće na put oko sveta ovaj put sa bendom Maseo Parkera.
Džamal Tomas bend je evropska funk grupa u kombinaciji sa R'n'B iskustvom ovog poznatnog američkog bubnjara. Bend na nastupima pruža senzacionalnu mešavinu starog i školskog funk-a i uzbudljivu varijantu nove škole sirove energije koja vas prožima do samog centra duše.
The Jamal Thomas Band – Groove