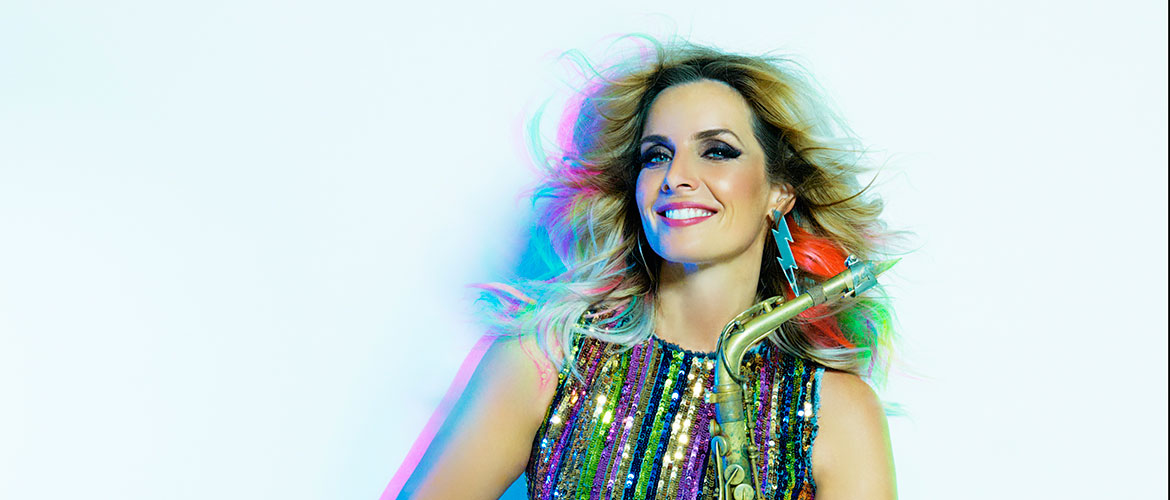 16 Jun

Famous dutch saxophonist comes in Nis – Candy Dulfer at Nisville 2017
Candy Dulfer at Nisville 2017
Dutch saxophonist Candy Dulfer is going to perform with her band at this year Nisville festival  – at August 14th.
Candy Dulfer is known around the world for her powerful and highenergy concerts. She collaborates with the biggest artists, performs with her own band across the world in sold-out clubs and on the largest festival stages, received a Grammy Award nomination for her debut album 'Saxuality', sold over 2.5 million albums worldwide since, and has had several number 1 hits in the USA.
She rose to fame with high profile collaborations with Dave Stewart ('Lily was here') and Prince. With Prince she performed at Jay Leno's Tonight Show, played dozens of shows in the USA and all over Europe, and recorded on several of his albums. Together with Prince and Beyoncé she performed at the Grammy Awards ceremony.
Candy started another exciting new chapter in her versatile career with the release of her album 'Crazy' in the Fall of 2011. The close collaboration with Black Eyed Peas musical director and producer Printz Board forms the foundation of the daring new sound of the album. After the album's release she and her band toured in the USA, Japan, Europe, Russia, the Baltic States, and – for the first time in her career – in South America.
She also started a close collaboration with leading fashion brand Mexx, playing special instore
shows at their stores across Europe, and releasing a special fashion collection designed by Candy herself. Also, in 2013 Candy was a celebrity judge & talent coach on the Dutch edition of X Factor. At the end of 2013, Candy and her longtime friends Trijntje Oosterhuis, Edsilia Rombley, Berget Lewis and Glennis Grace formed the supergroup Ladies of Soul. In February 2014 – following their hit single "I'll Carry You" – they performed two massive sold-out showsat the Ziggo Dome in Amsterdam, entertaining over 34,000 fans. The resulting live album & dvd 'Live at the Ziggo Dome', capturing the magic of those nights, was released in April and went straight to Number 1 in the Album & iTunes charts. Following a highly successful tour in 2013 – playing festivals and venues across Europe and Japan – Candy continues to perform with her energetic new band this year, with shows all over Europe, the USA, Japan and Russia. Not only will they perform well-known songs from Candy's extensive back catalogue, but some exciting covers as well, along with some musical surprises.