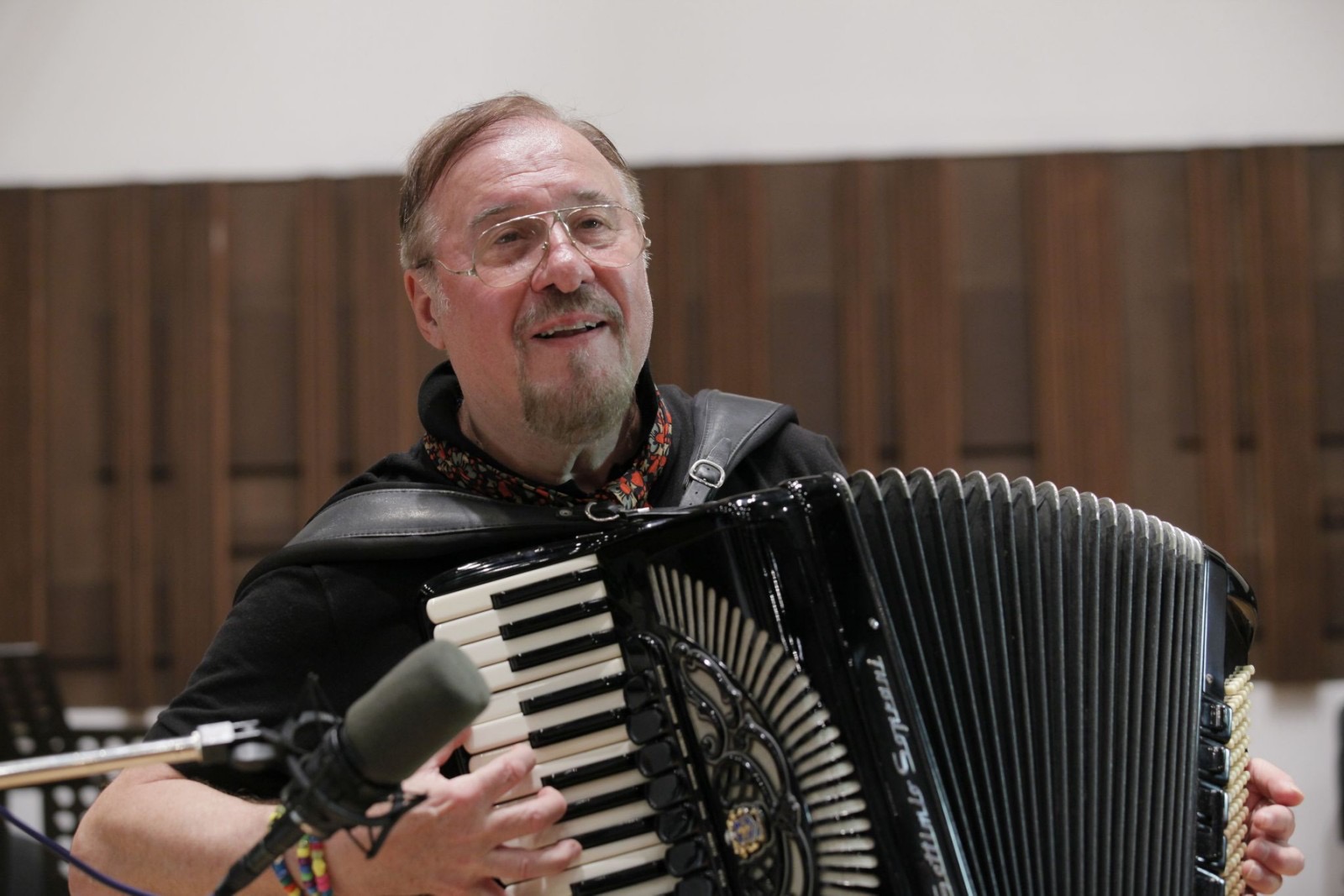 11 Jul

Bata Kandi Award for the Promotion of Balkan Jazz
Nišville awards another recognition
Bata Kandi Award for the Promotion of Balkan Jazz
A special award will be presented to the renowned musician and composer Vladeta Kandić – Bata Kandi for his contribution to the promotion of Balkan jazz. The award will be given at the opening of the Nišville Jazz Festival.
Vladeta Kandić – Bata Kanda was born on July 19, 1938, in Belgrade, where he completed elementary music school. He graduated from the Second Boys' Gymnasium in 1957. At the age of barely 20, he became a member of the Cultural-Artistic Society Branko Krsmanović of Belgrade University as a freshman at the Faculty of Civil Engineering in Belgrade. With "Krsmanović," he performed at numerous concerts worldwide, including Cuba in 1961, the opening of color television in Tokyo in 1963, and Carnegie Hall in New York in 1968. He has performed in over 2,000 concerts, including performances at the Olympic Games, Olympics, and the Ganefo Festival in Jakarta (1963) and Mexico (1968).
He was a soloist, conductor, and accompanist of the Folk Orchestra and Choir of this society. In addition to Serbian and Balkan folklore, his love for jazz music inspired him to create ethno-jazz of the Balkans and world music.
Since 1969 until today, Vladeta Kandić has collaborated with well-known jazz musicians in our country, such as Lala Kovačev, Lazar Tošić, Petar Radmilović, Miša Blam, Mališa Draškoci, Slaviša Pavlović-Stenli, Jovan Maljoković, Goce Dimitrovski, Miloš Petrović, Vladan Maričić, Ivan Aleksijević, Vladimir Vitas, Zvonimir Skerl, Ivan Ilić, Jovan Pavičević, Vlatko Stefanovski, Milčo Levijev, and Jovan Pavlović. Vladeta has composed and arranged a large number of instrumental pieces, including his most famous ones: Kandoro, Najciganskije vašarsko kolo, Sofkina ljubavna igra, Kandin sa, Tanino oro, Niškovac, and many others. In collaboration with the Symphony Orchestra of RTS, he composed 200 songs of Serbian poetry, which he transformed into music.
Vladeta has performed at world jazz festivals throughout Europe, including Hanover, Balvej, Graz, Berlin, Thessaloniki, Patras, Opatija, Ljubljana, Zagreb, Belgrade, and Skopje.
He is a member of the Association of American Jazz Harmonica Players in Los Angeles since 1989 (Friends of the accordion), where he received recognition from jazz harmonica legends Frank Marocco and Art Van Dame.
Vladeta Kandić has received numerous awards and recognition in both the country and abroad.