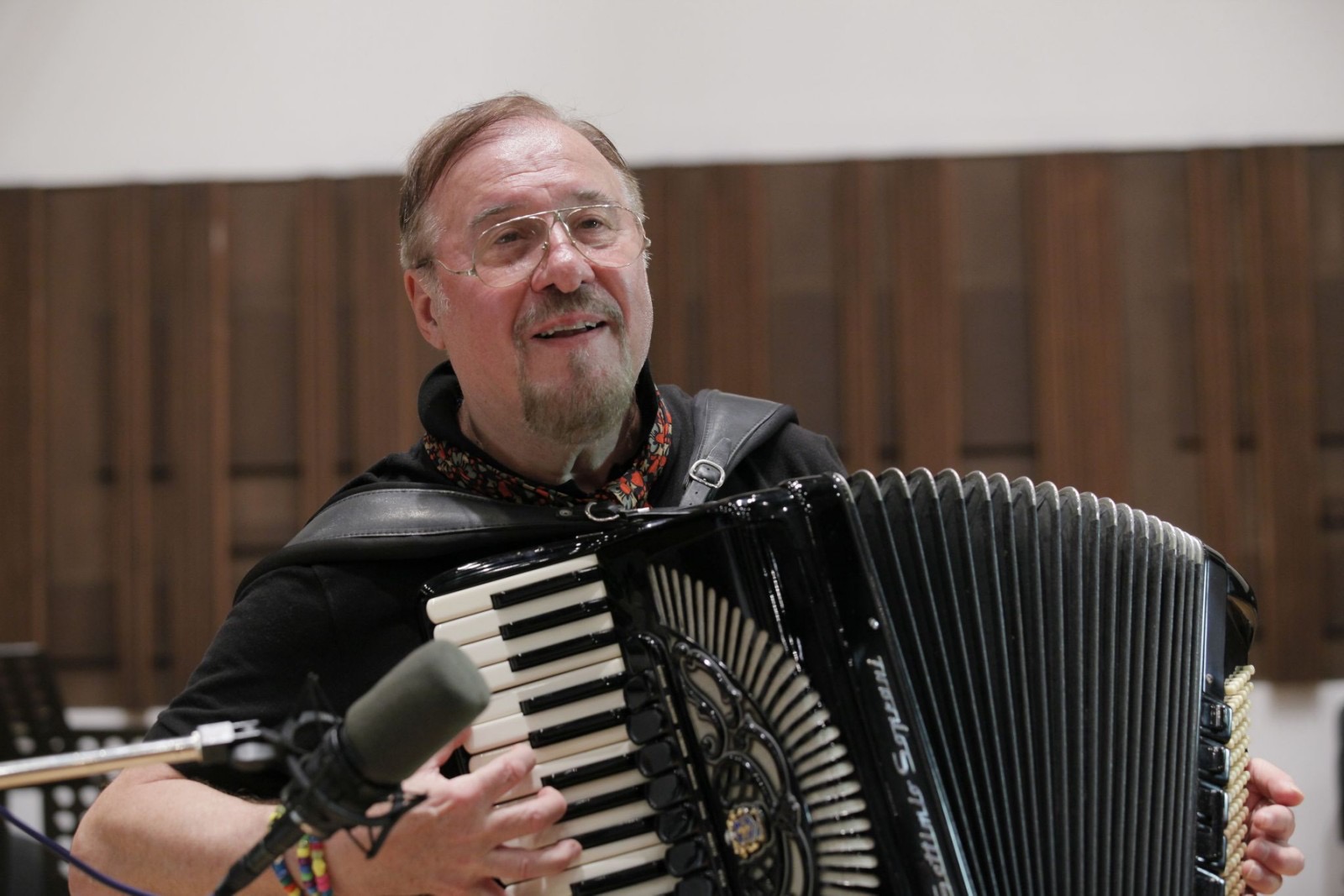 11 јул

Bata Kandi nagrada za promociju Balkanskog džeza
Nišville dodeljuje još jedno priznanje
Bata Kandi nagrada za promociju Balkanskog džeza
Poznatom muzičaru i kompozitoru koji se uspešno ogledau mnogim muzičkim pravcima, Vladeti Kandiću – Bata Kandi biće uručena specijalna nagrada Nišvila za doprinos promociji balkanskog džeza. Nagrada će biti urucena na otvaranju Nišville jazz festivala.
Vladeta Kandić – Bata Kanda rođen je 19. jula 1938. godine u Beogradu gde je završio nižu muzičku školu. Maturirao je u Drugoj muškoj gimnaziji 1957. Sa nepunih 20 godina, postao je član AKUD Branko Krsmanović Beogradskog Univerziteta kao brucoš gradjevinskog fakulteta u Beogradu. Sa "Krsmanovićem" je svirao na mnogim koncertima širom sveta. 1961 Kuba , otvaranje kolor televizije 1963 Tokio, Carnegie Hall, New York 1968. Nastupao je na preko 2000 koncerata uključujući i koncerte na olimpijskim igrama, olimpijade, Ganefo festival – Jakarta (1963), Mexico (1968).
Bio je solista,rukovodilac i korepetitor Narodnog orkestra i hora ovog društva. Pored srpskog i balkanskog folklora ljubav prema džez muzici inspirisala ga je ka stvaralaštvu etno džeza balkana i svetske muzike (World music).
Od 1969 godine pa sve do danas, Vladeta Kandić je sarađivao sa poznatim našim džez muzičarima: Lala Kovačev, Lazar Tošić, Petar Radmilović, Miša Blam, Mališa Draškoci, Slaviša Pavlović- Stenli, Jovan Maljoković, Goce Dimitrovski, Miloš Petrović, Vladan Maričić, Ivan Aleksijević, Vladimir Vitas, Zvonimir Skerl, Ivan Ilić, Jovan Pavičević, Vlatko Stefanovski, Milčo Levijev i Jovan Pavlović. Vladeta je komponovao i aranžirao veliki broj instrumentalnih numera. Najpoznatije su: Kandoro, Najciganskije vašarsko kolo, Sofkina ljubavna igra, Kandin sa, Tanino oro, Niškovac i mnoge druge. U saradnji sa Simfonijskim orkestrom RTS-a komponovao je 200 pesama srpske poezije koje je pretočio u muziku.
Vladeta je nastupao na svetskim džez festivalima širom evrope. Festival Hanover , Balvej, Grac, Berlin, Solun, Patros, Opatija, Ljubljana, Zagreb, Beograd, Skoplje.
Član je udruženja američkih džez harmonikaša u Los Andjelesu od 1989 (Friends of the accordion) gde su mu priznanje uručili džez velikani harmonike Frank Marocco, i Art Van Dame.
Vladeta Kandić je dobitnik mnogobrojnih nagrada i priznanja u zemlji i inostranstvu.