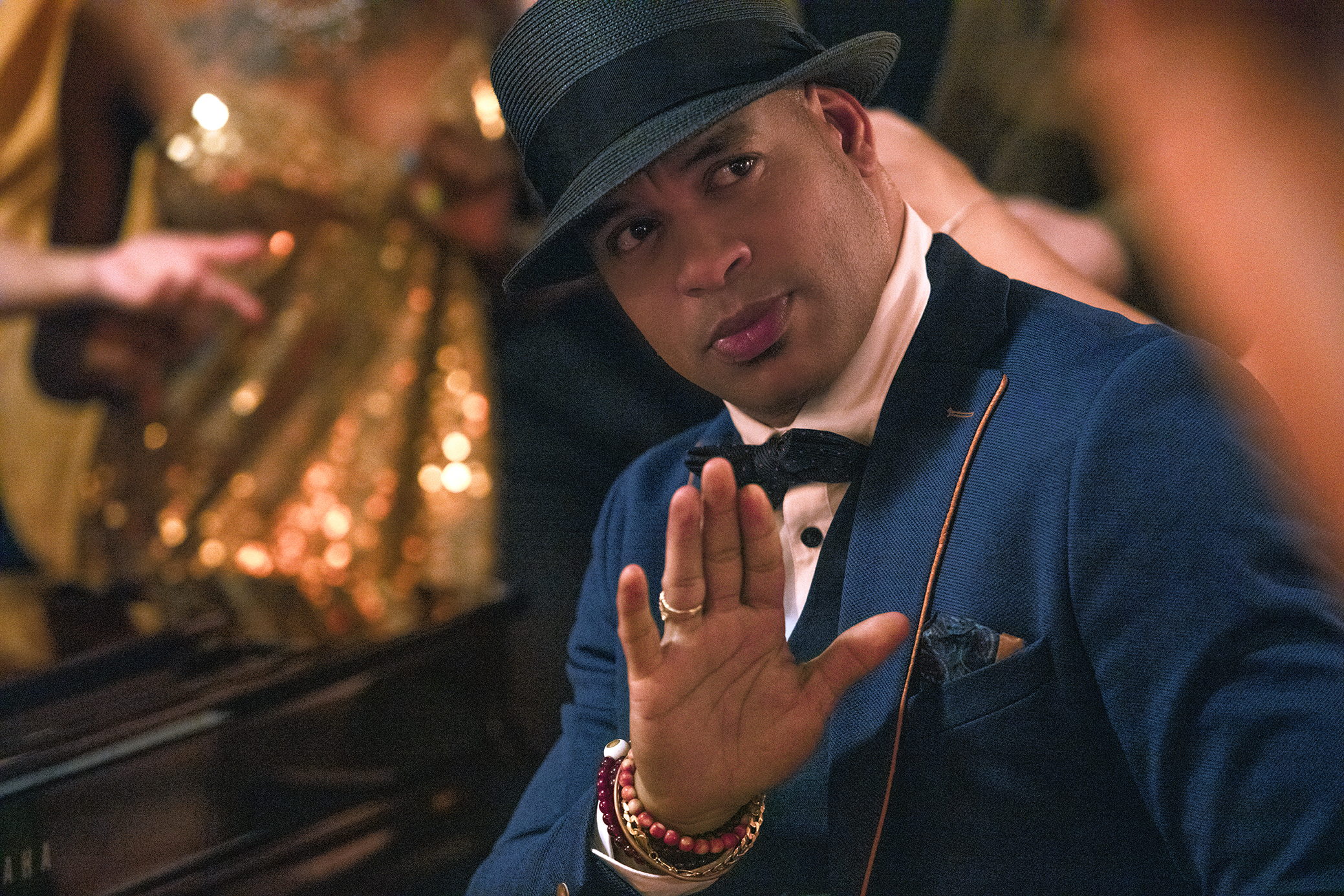 08 Mar

Roberto Fonseca – at the opening of Nisville 2023
Roberto Fonseca – at the opening of Nisville 2023
La Gran Diversion in August in Nis
One of the most prominent Cuban jazz (and not only jazz!) musicians of the new millennium, pianist, composer, arranger, and singer with several Grammy nominations behind him – Roberto Fonseca, will present his new project "La Grand Diversion" (The Great Fun) with his orchestra at the opening of Nisville on Thursday, August 10th.
This project that combines music, scenography, choreography, video projections in the background (…) is a kind of homage to the famous "Cabane Cubaine" club, where the whole of Paris came in the thirties of the last century to listen to fantastic Cuban musicians and dance mambo, rumba, or salsa. Roberto Fonseca was born in 1975 and grew up in San Migel del Padron, a southeastern suburb of Havana. His father was a drummer and his mother was a famous Bolera singer. He began playing drums at the age of four, and as a child performed in a band that played Beatles songs. At the age of eight, he began playing the piano, and his first serious performance was as a fifteen-year-old at the Jazz Plaza festival in Havana. He graduated in composition from the prestigious Instituto Superior del Arte, and his piano style is characterized by exceptional and powerful temperament but also refinement that goes to lyricism. His musical taste has always been eclectic: he listened to (and successfully played) hard rock, American jazz (his first influences were Herbie Hancock, Keith Jarrett, Oscar Peterson), funk and soul, African and Brazilian music, reggae, electronic music, hip-hop, but also classics such as Mozart, Chopin, Beethoven, Rachmaninoff, Scriabin, Grieg, Bartok…
In short, his music is characterized by openness to all these styles but also a desire to remain true to his Afro-Cuban core. When he was 21, he was hired to play piano accompaniment for an Italian singer on tour in Italy. Upon returning to Cuba, he joined "Temperamento", a progressive jazz group, with whom he collaborated for 15 years, performing and recording – among other things, the album "En El Comienzo" (1998) – which was proclaimed the best jazz release in Cuba. His first album under his own name was released in 1999.
He composed music for a French film, and he came to the forefront of the music scene in 2001 when he sat in the piano chair of the legendary "Buena Vista Social Club" instead of the already very ill Ruben Gonzales. He went on tour with two other Buena Vista legends: Ibrahim Ferrer and the vital Omar Portuondo, in whose band he was also artistic director. After co-producing and playing on Ferrer's posthumously released album "Mi Sueno: A Bolero Songbook" (2006), Fonseca released his (now legendary) solo album "Zamazu", which returned to his jazz roots, whose bold vision included 20 guest collaborators and hinted at a brilliant future.
This was followed by the album "Akokan" from 2009, on which the singer from the Cape Verde Islands Maja Andrade and the American guitarist Raul Midon joined his quartet. "Live in Marciac" from 2010 was recorded in front of 5,000 fans in the eponymous festival city in southwestern France. "Taste makers" recognized in Fonseca the potential of his lucid music…
Roberto Fonseca – La Gran Diversión LIVE
Roberto Fonseca (an Frankfurt big band) – Cuban Chant