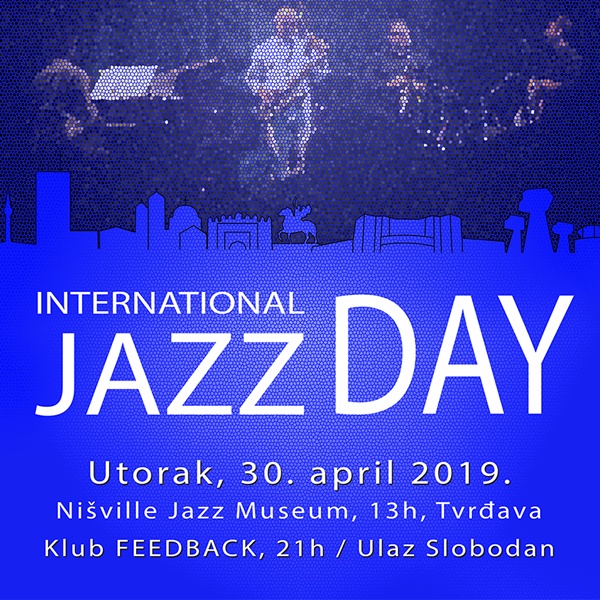 23 Apr

Nisville traditionally celebrates World Day of Jazz!
INTERNATIONAL JAZZ DAY BY NIŠVILLE – 10 CONCERTS IN FOUR CITIES!
Nisville traditionally celebrates World Day of Jazz!
This year Nišville Jazz Festival will traditionally celebrate INTERNATIONAL JAZZ DAY ​​for the eighth time in a row on Tuesday, April 30th in concerts in two countries and four cities! In addition to the program in Serbia, Nisville will also be presented "International Jazz Day" in Tirana, the capital of Albania.
Concerts will be held in the following cities: Dimitrovgrad, Bujanovac, Tirana and Nis. Nišville will present bands from Nis jazz, blues and world music scene in all cities, and local musicians will join them in order to make the official program spontaneously into a jam session, which traditionally represents a special pleasure for the audience, but also for musicians at the stage.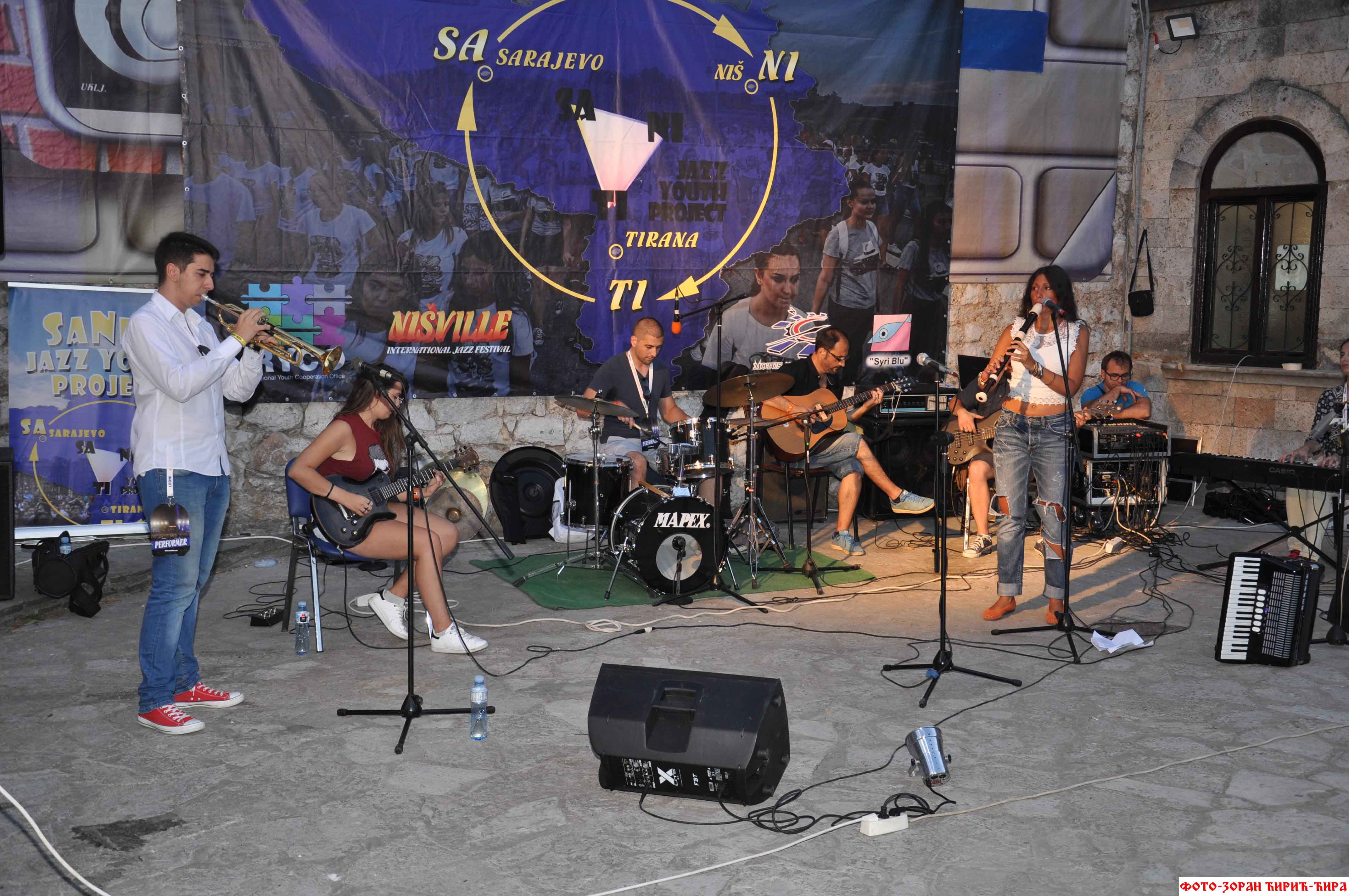 On this occasion, the jazz jazz band Jazzotheria will be hosted in Tirana, at the Rogner Hotel, in the Dom of Culture in Dimitrovgrad, a blues rock band Kolege will perform, while the Irish Clovers will play the music world in Bujanovac. All programs start at 19:30.
On Tuesday, April 30, from 13: 00h, Matine's concert will be held in front of Nišville Jazz Museum (Hamam) in the Jazz museum stage, where the following bands will perform: Nisville Youth Arkestra, South Rail Messengers and Sirius A Dis Arkestra.
The full-time program in Niš will be held on this occasion at the Feedback club, starting at 21h. The producers of the program will be Nis's jazz fusion composition Stoned Heads, and will feature well-known duo DJ Master Flow from Novi Sad and DJ Loptica from Nis. Traditionally, a jam session is also planned, featuring many niche renowned musicians of jazz, blues, soul, funk and related music directions.
On this occasion, we invite musicians of all generations to join the celebration of the World Day of Jazz, to take their instruments and to be part of a team that, through its spontaneous "jambling", brings unrepeatable and valuable experiences to both musicians and the audience
For all programs on the occasion of international jazz day, the entrance is free!
The last day of April was proclaimed by UNESCO at the initiative of Herbie Henkok for the International Jazz Day. It has been celebrated since 2012, with the explanation that over the past 100 years and more, jazz has become a voice of freedom and tolerance in many countries of the world.
FB Event: https://www.facebook.com/events/761481670896529/
https://www.facebook.com/NisvilleJazzFestival/
-Nišville press team