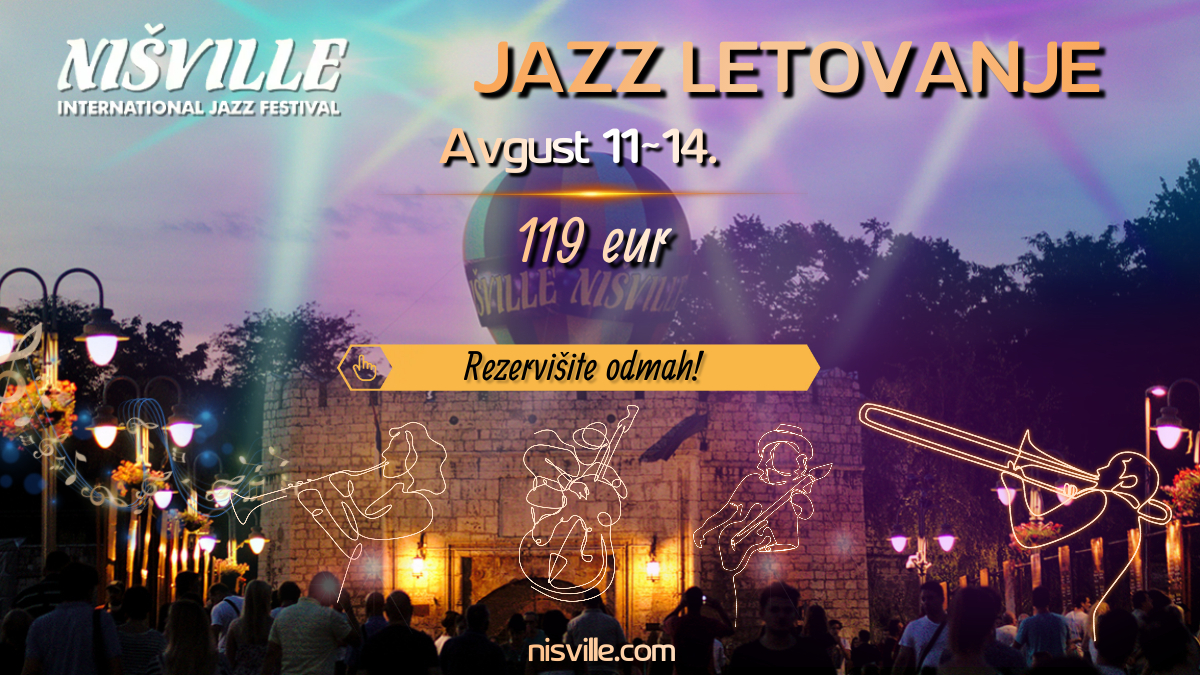 15 Jul

NIŠVILLE JAZZ HOLIDAY FOR 119 EUR!
NIŠVILLE JAZZ HOLIDAY FOR 119 EUR!
Don't miss a unique opportunity!
And this year, the Nisville Jazz Festival will allow fans of jazz and related musical genres from other cities and countries to secure a set of tickets and accommodation for only 119 euros, as part of the offer "Jazz mini holiday on Nisville!"
This package includes a set of tickets for the festival and four-day accommodation from August 11th to 14th on a full board basis (three meals per day) in a student dormitory (double room) near the economy, i.e. Faculty of Law in the center of the City of Niš – Trg Kralja Aleksandra no. 11.
Those who are interested in "Jazz mini vacation on Nisville" will be able to pay for the Jazz vacation from July 16th, 2022, and the collection of the ticket set can get at the scheduled time and date for August 11th at the press center of the festival (exhibition pavilion in Tvrđava, between 12:00 and 18:00).
Payment must be made to Bank account  340 – 11004840 – 39 Erste Bank (for Serbia). Confirmation of payment (with personal information) should be submitted to the e-mail address ticket@nisville.com (from which the reservation will be confirmed) by August 4, 2022.
Photo: Miloš Miladinović / Nišville promo
How can you get to the festival from the accommodation?