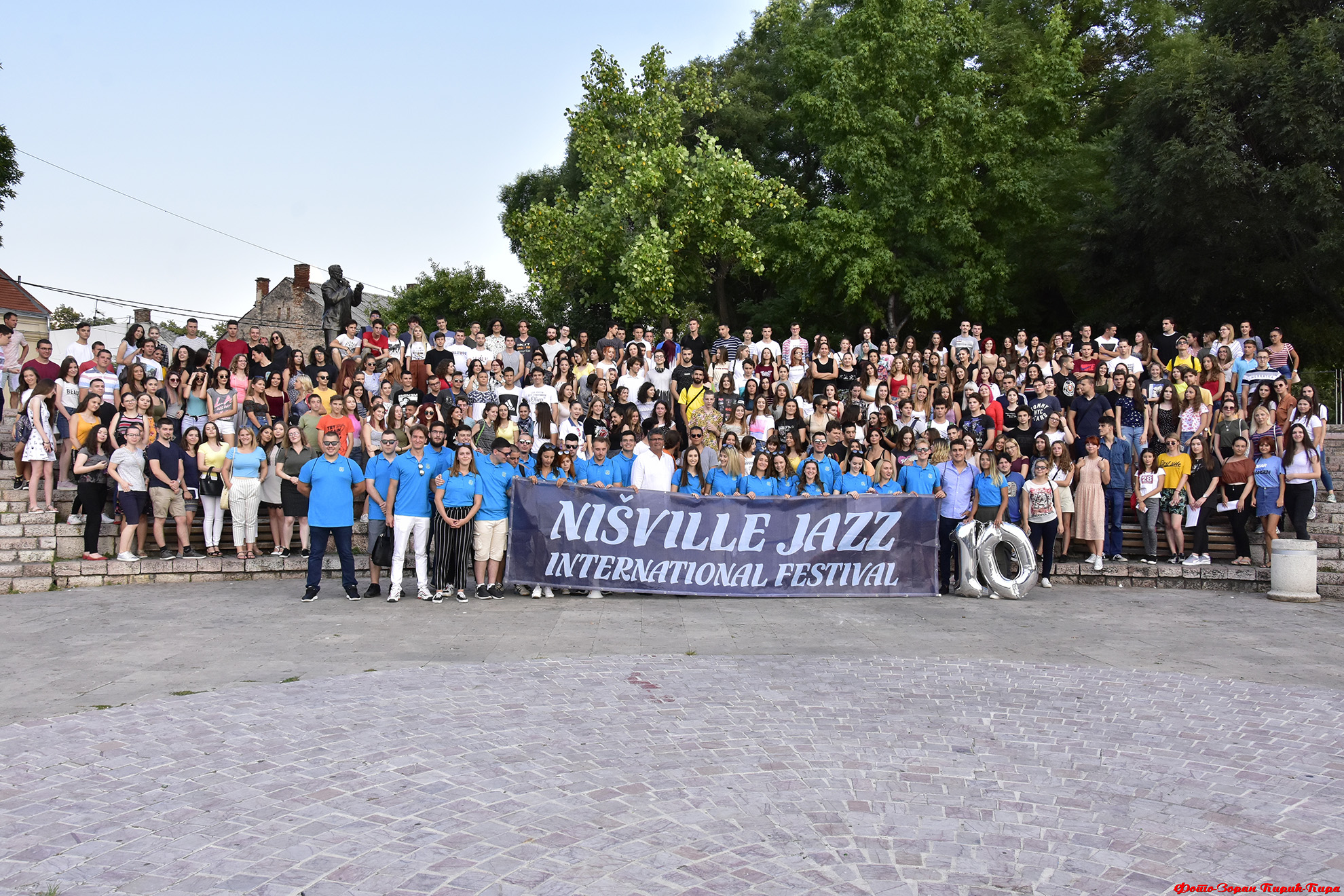 19 Jun

NISVILLE JAZZ FESTIVAL VOLUNTEER Try-out is OPENED
NISVILLE JAZZ FESTIVAL VOLUNTEER Try-out is OPENED
This year, the Nisville Jazz Festival once again provides young people with a unique opportunity to contribute to one of the largest Serbian and European cultural events, and at the same time use part of the summer in a productive and fun way and improve themselves through an active and attractive volunteer program.
The competition is open from June 4 to 30, 2021, for 200 young people who will participate in a volunteer program together for 10 days, gain valuable experience and knowledge and take unforgettable memories from Nis.
Over 3,000 volunteers have passed through the festival's volunteer program so far, starting in 2010. During that period, the volunteer team gathered young people from about 120 different cities from the country and abroad. In 2012, the Nisville volunteer team received an award from the City of Nis in the form of a gold medal with the image of Emperor Constantine for special volunteer contribution to the promotion and development of culture, and at the end of 2013 the volunteer program was declared the best youth project of that year.
Nisville Jazz Festival invites all interested candidates from the country and abroad to apply for volunteering and contribute to the realization of this important cultural event.
The volunteer team will be divided into 8 sectors:
Host of the audience – Performs activities related to welcoming the audience, from ticket reviews, replacement of tickets for bracelets, to directing and guiding the audience in the main festival space.
Host of musicians – Takes care of musicians during their stay in Nis. The task of the host musicians is to be with the performers and provide them with what they need, as well as to take them to the festival space, accommodation, press center, workshop, etc.
Marketing – Performs activities related to the branding of festivals and sponsors, from activities related to the placement of advertisements to activities on advertising stands.
Press – Performs activities related to the organization and implementation of the festival's press service.
Technical Support – Performs activities related to support in stage preparation and technical implementation on the main stages, as well as on all other stages and stages of the Nishville Festival.
Logistics – Performs activities related to support during the preparation and implementation of the accompanying festival program, as well as in the central festival space. Also, the Logistics sector will assist in catering for the performers and technical staff of the festival.
Workshop – Performs activities related to the organization of space and participants of festival workshops, as well as the accompanying educational matinee program.
Security – Performs the activities of the security service related to the support of professional security services at all festival locations.
Candidates must be at least 15 years old and ready to take responsibility for their obligations and tasks. Volunteering in Nisville implies engagement from August 5 to 15, 2021.
The application must be made by filling out the form on the official website of the festival, at the link https://nisville.com/en/volunteers/
The competition is open until July 1, when the application form will be closed.
Interviews with candidates will be conducted in the interval from July 5 to 15, 2021. The selection of selected candidates will be performed by July 20, 2021.
You can report any questions or problems when applying by e-mail to: volunteers@nisville.com
Source and photo: Zoran Ćirić & Nišville Jazz Festival promo