26 Apr

Nisville celebrates significant jubilee – 10th year of "World Jazz Day"!
INTERNATIONAL JAZZ DAY BY NIŠVILLE
Nisville celebrates significant jubilee – 10th year of "World Jazz Day"!
The Nisville Jazz Festival will traditionally mark the "World Jazz Day" on Friday, April 30, as part of the great world celebration of UNESCO and the Herbie Hancock Institute of Jazz.
For this year's 10th jubilee INTERNATIONAL JAZZ DAY, a matinee program will be held starting at 1 pm on the stage in front of the Nisville Jazz Museum in the Nis Fortress, where two jazz classes will perform: "ROJAZE Nisville Jazz Band" – eight young musicians, participants in the international project of Serbia , France and Belgium. The second band is "TAKESHI & Friends", led by Japanese guitarist Takeshi Suda, accompanied by eminent jazz musicians from Nis.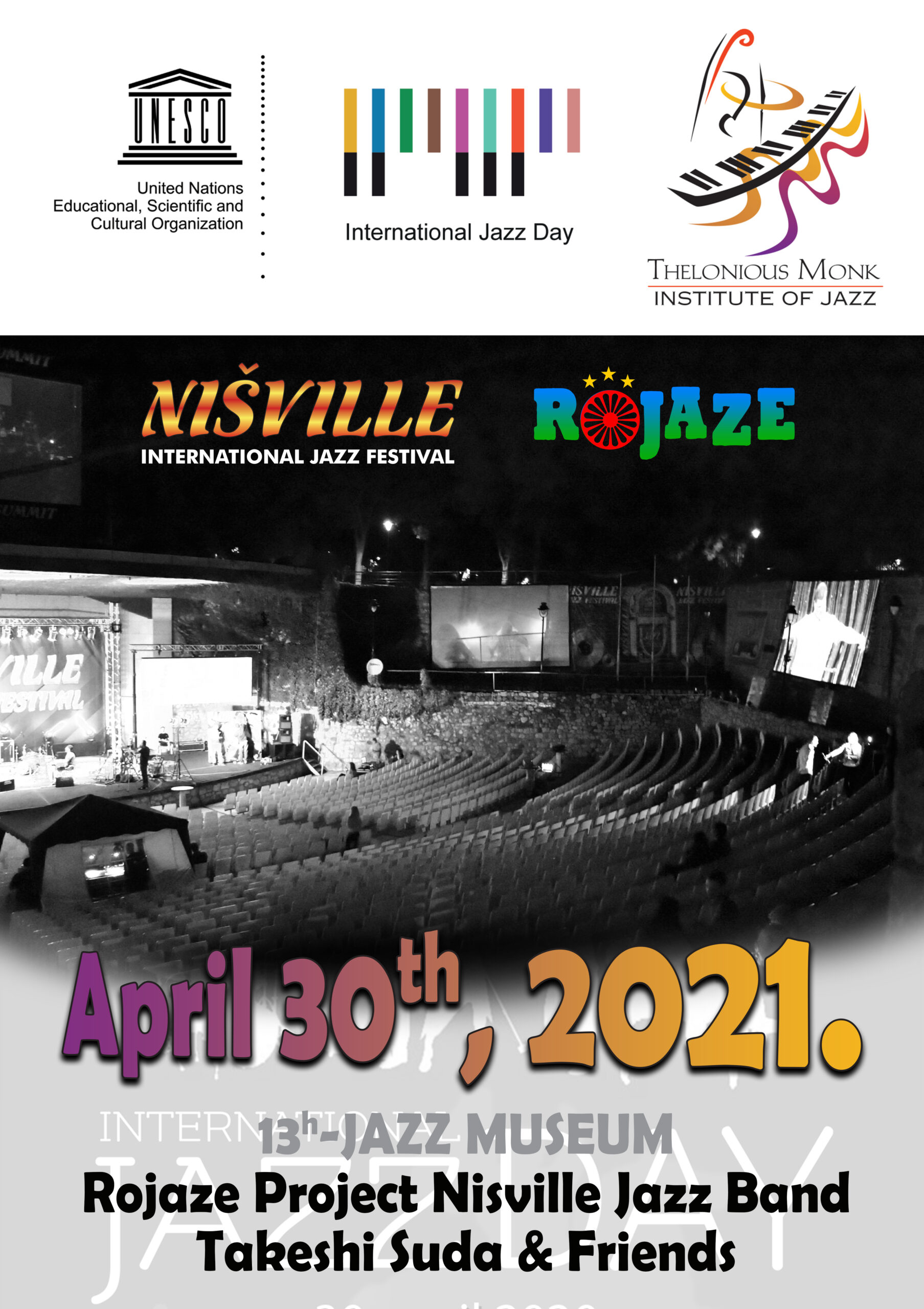 Fans of quality jazz will be able to watch these concerts live via live streaming on the Internet via their computers, tablets and smartphones, at the Nisville Television online link: https://nisville.com/live-stream/
In case of bad weather, the program will be held in the hall with the display of instruments in the Nishville Jazz Museum.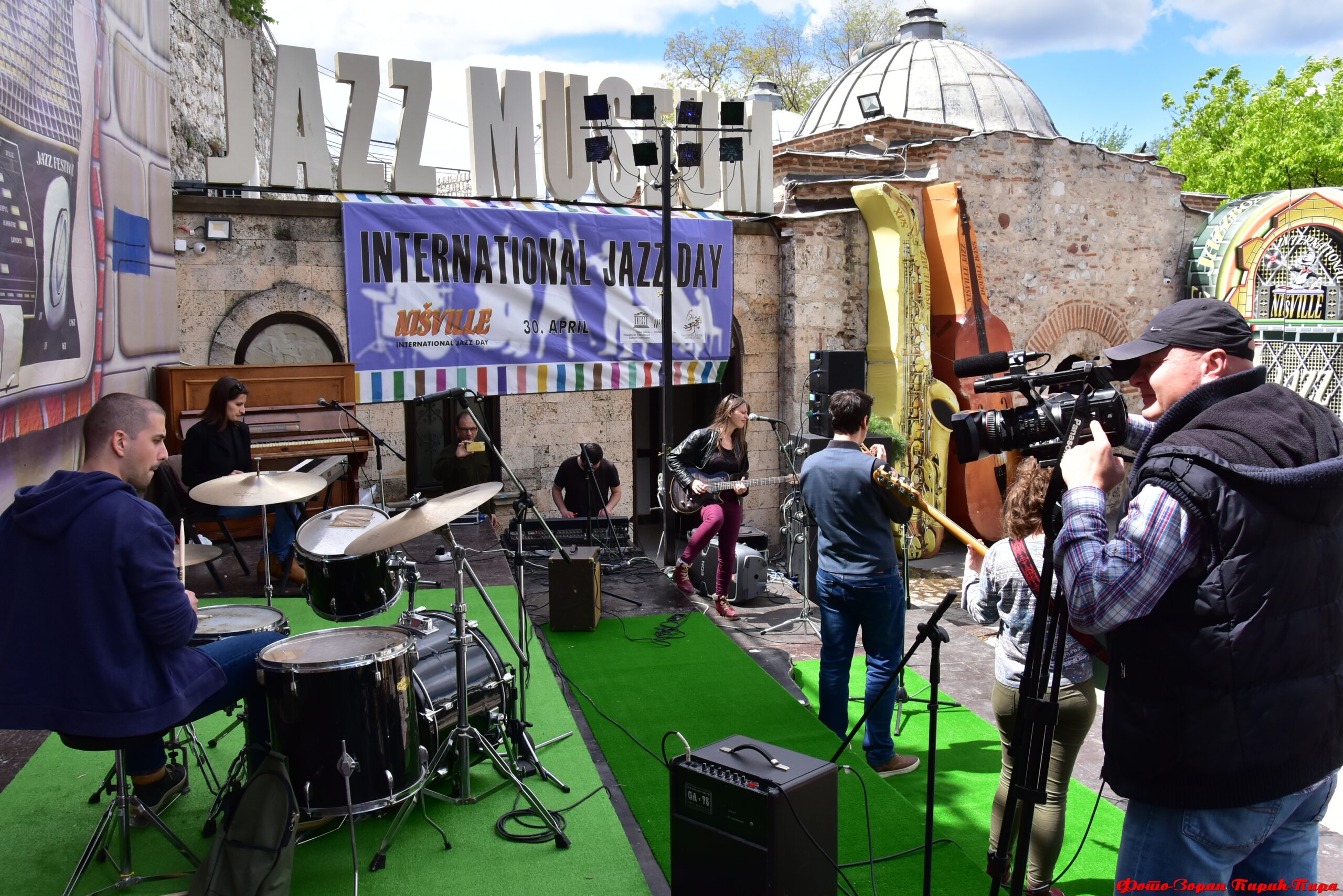 Also, on the program of Nisville radio in the same period on Friday, April 30 from 1 pm, a special program will be organized for music connoisseurs prepared by residents of Nisville Midnight Jazzdance stage, "NiSu Brothers" – Milan Saitović Jazzysad (DJ Master Flow) and Dejan Šobot – DJ Ball. They will choose and play quality dance jazz music from all over the world for the listeners of Nisville Radio, which you will be able to listen to online at the link Nisville Radio online: https://nisville.com/sr/nisville-radio-jazz-fest-radio/
The last day of April was declared ten years ago by UNESCO at the initiative of Herbie Hancock for International Jazz Day. It has been celebrated since 2012, with the explanation that in the last 100 and more years, jazz has become the voice of freedom and tolerance in many countries around the world.

Congratulations to all jazz music lovers on International Jazz Day!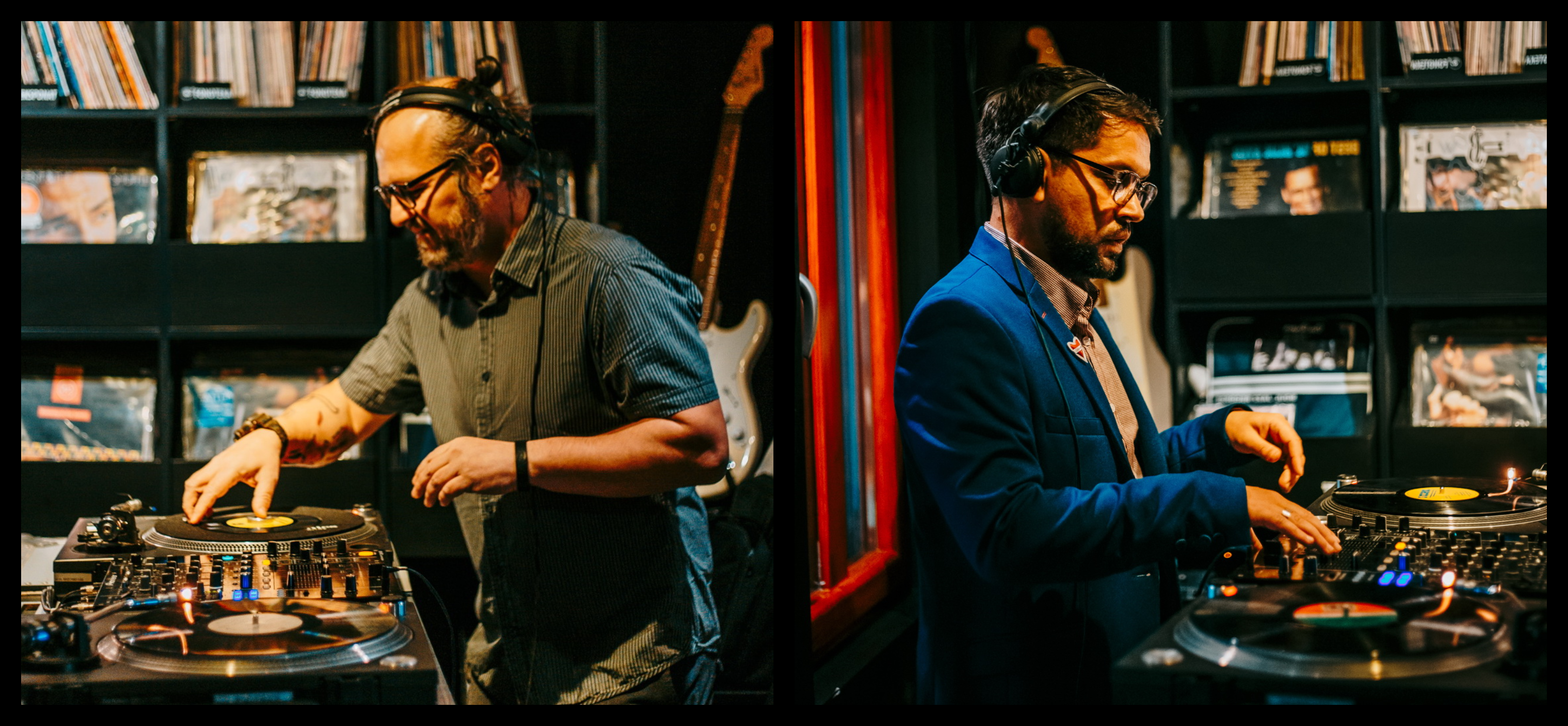 Photo: Zoran Ciric – Nisville Jazz museum stage
Nishville promo – poster and banner
NiSu Brothers – Mateja Jeremic Zuks