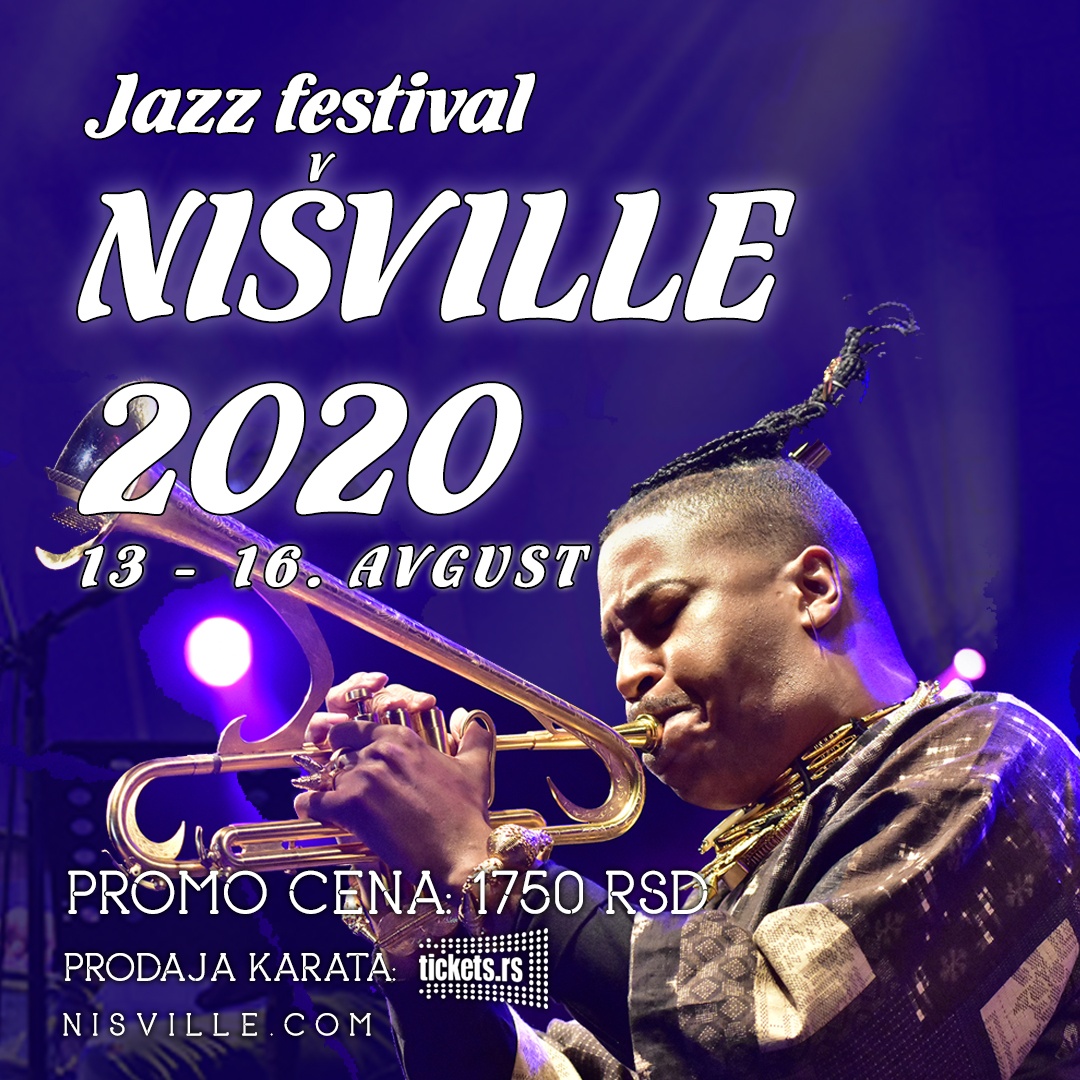 03 Oct

Nisville 2020 ticket set at the price of a one-day ticket!
Get your Nišville 2020 tickets at a promotional price!
Nisville 2020 ticket set at the price of a one-day ticket!
Starting Monday, 7th of October, exactly 10 months before the start of the next main programme of Nišville Jazz Festival which will last from the 7th to the 16th of August 2020, ticket sets for the next Nišville Jazz Festival will be sold at a promotional price, only 15 Euros! This price is set for the first 500 tickets sold and it is limited.
The ticket price for the set right before the beginning of the festival will be 35 Euros, and a ticket for a single day for the festival will cost 15 Euros, which means that our most ardent of followers will be able to enjoy the whole festival programme at a price of a single day ticket!
If you would like to stay up-to-date with Nishville 2020 ticket pre-sale information, register via next link: https://nisville.typeform.com/to/JLrPuo
Tickets are available for purchase at all Tickets RS outlets in Serbia and abroad, as well as their internet website: www.tickets.rs
Tickets RS outlets: https://www.tickets.rs/program/nisville-komplet-2020-1394?lang=en
Nišville team would like to exclaim that one ticket set can be used by one person only, the tickets are exchanged at the entrance to the festival for bracelets!
www.nisville.com
https://www.facebook.com/NisvilleJazzFestival/
https://twitter.com/nisville
https://www.youtube.com/channel/UCdt5w-rCdmvSRz8rr1kxVwQ
https://www.instagram.com/nisvillejazzfest/