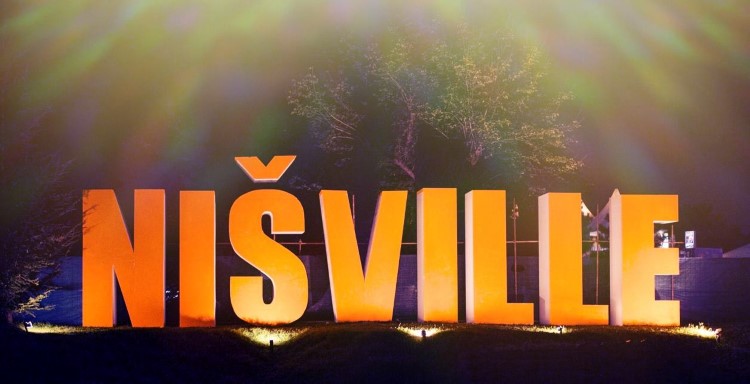 03 Aug

Nisville 2020 in two parts!
Nisville 2020 in two parts!
The International Nisville  Jazz Festival 2020, will hold part of its program in the pre-announced period from 13th of August to 16th of August 2020 via live stream!
More than 30 programs will be performed, also the theater performances (Nisville Jazz Theater), film screenings (Nisville Movie Summit), and art performances, as well as 20 concerts of the accompanying and main festival program. Unfortunately, these programs will be performed without the audience, and you will be able to be watch it via computers, tablets and smartphones in the "live" broadcast of Nisville Television over the link https://nisville.com/live/
Media representatives will be subsequently informed internally about the details and locations of the planned program for live streaming realization.
The remaining, largest part of the program will be held from 17th of September to 20th of September, 2020, if the epidemiological situation improves in that period and the Government of Serbia allows the audience while respecting the measures of social distance.
This is the first time in 25 years that Nisville has been postponed. Only the first Nisville Jazz Festival was postponed from December 1994 to January 1995 due to electricity restrictions.
If the epidemiological situation is the same in September as before, the entire planned program for this year will be held from 12th of August to 15th of August, 2021.
#Note:
All visitors with purchased ticket sets can use their tickets in September 2020 at the newly scheduled date for the festival, or if there are some objective reasons why visitors are not able to attend Nisville 2020,  they can use ticket set in the period from 12th of August to 15th of August 2021, when the next Nisville Jazz Festival is planned.
For any doubts about a possible refund for tickets that are already purchased, please contact the Ticket Vision sales network CALL CENTER: 0900 11 00 11, or send an inquiry to the following e-mail addresses: office@tickets.rs and callcenter@tickets.rs