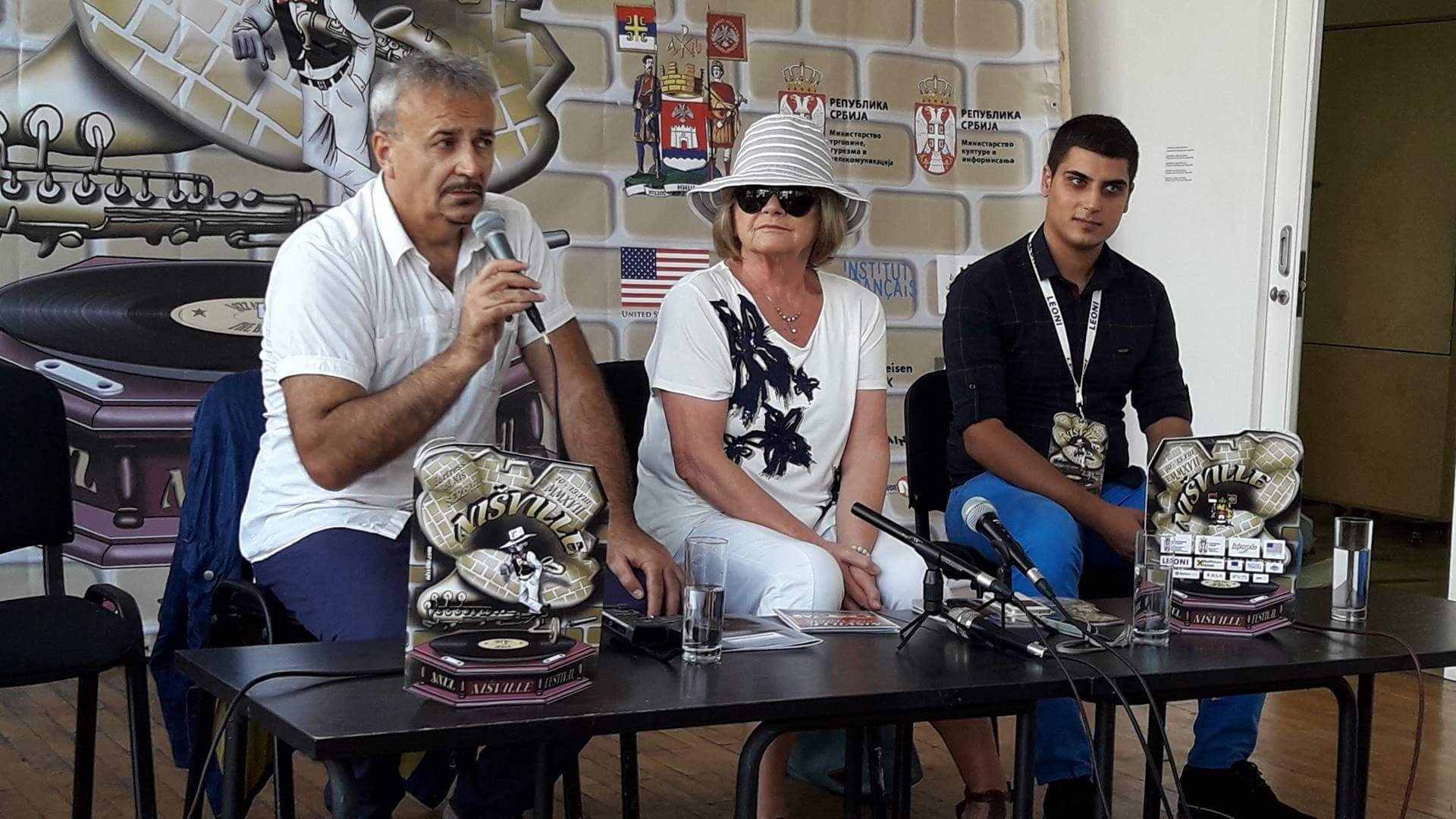 05 Aug

Nišvil: Hodočašće ljubitelja umetnosti i brana neukusu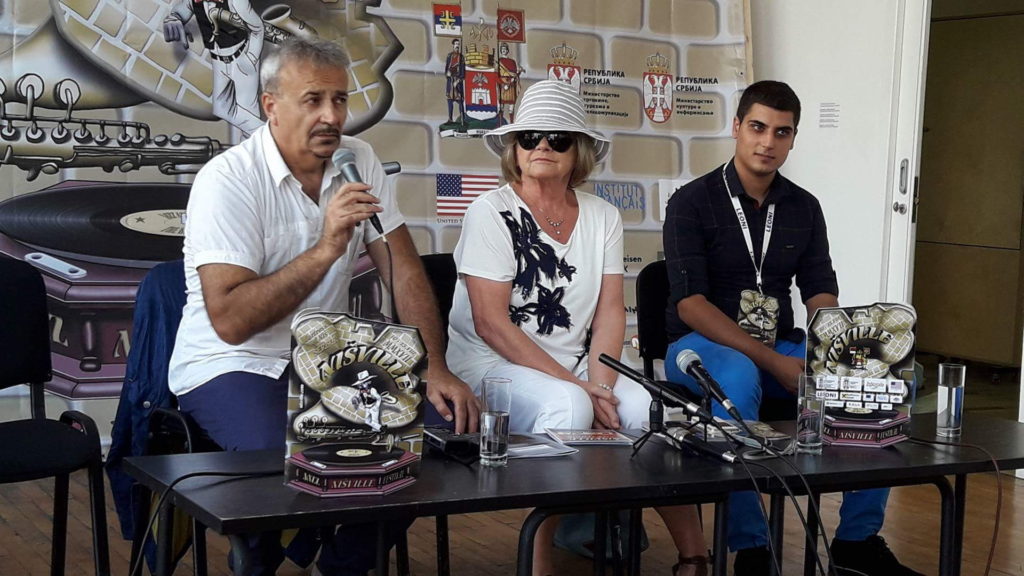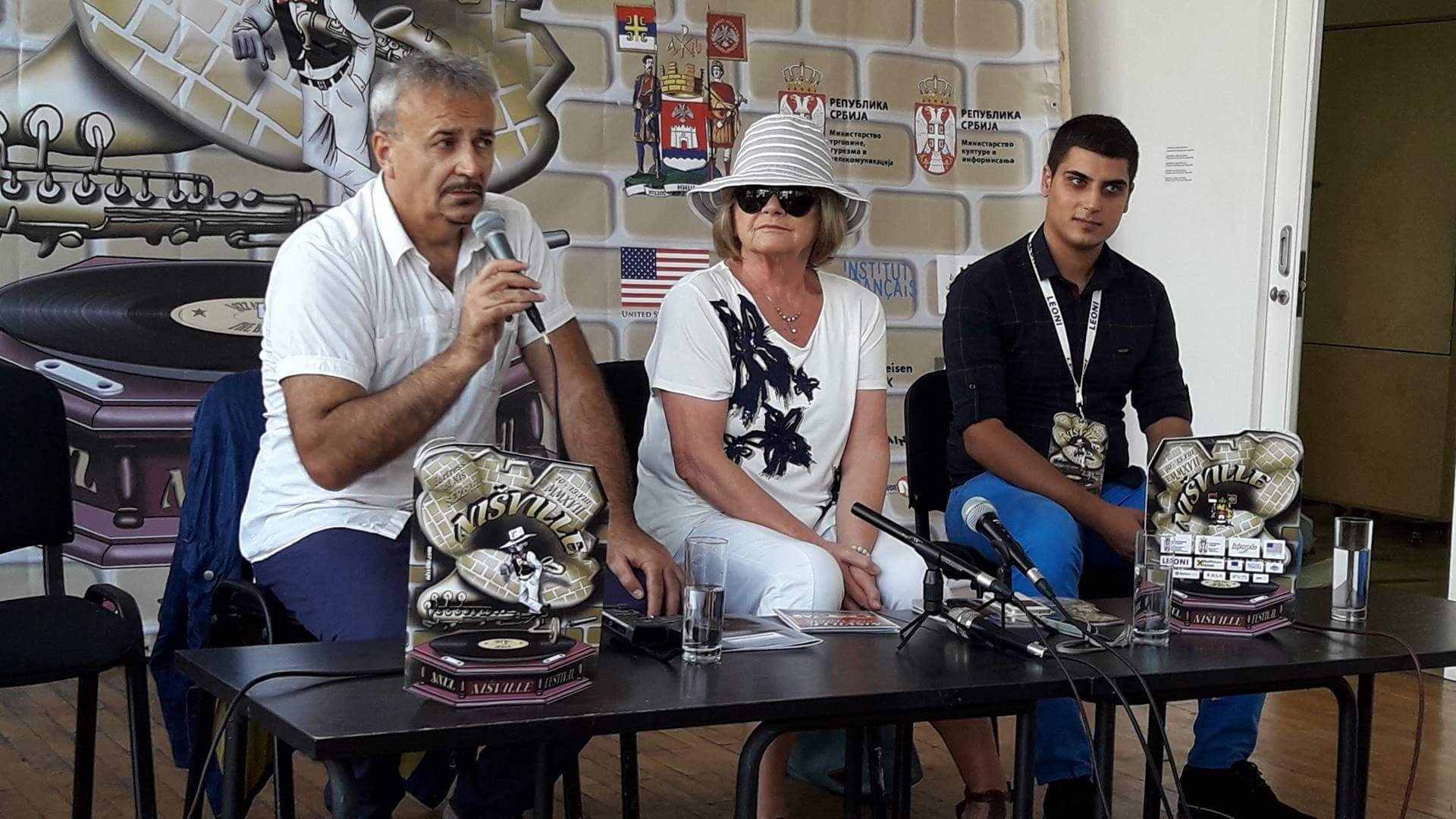 U Beogradskom kulturnom centru u galeriji "Artget" održana je pres konferencija povodom 34. Internacionalnog jazz festivala Nišvil koji se ove godine održava od 10. do 13. avgusta. Na konferenciji se velikom broju novinara obratila Bisera Veletanlić, dobitnica Nagrade za životno delo, Ivan Barčić, muzičar i Ivan Blagojević, direktor festivala.
Dobitnica ovogodišnje Nagrade za životno delo "Nišvila" pevačica Bisera Veletanlić kaže da je iznenađena i da nije mogla da veruje kada su joj javili pre dva meseca.
"Veoma se radujem i veoma sam iznenađenja. Prvo sam ustvari iznenađena da su se uopšte setili mene. Mene uglavnom nema kad treba da se nešto hvali. Na to sam navikla i od toga više ne bežim. Bilo bi mi smešno da se desi drugačije. Nešto tu ne bi štimalo. U svakom slučaju jedva čekam da se susretnem sa niškom publikom. Imala sam tu čast i zadovoljstvo da budem dva, tri puta ispred njih i Nišlije su me uvek izuzetno razumele. Ja to tako objašnjavam. To je suština. Razumeli su to, šta, kako i zašto ja radim", kaže Bisera Veletanlić.
Direktor festivala Ivan Blagojević je istakao da Nišvil jazz festival ide preko svojih granica u misiji da, kao i do sada, bude hodočašće za sve ljubitelje umetnosti i brana neukusu.
"Ove godine smo malo i preterali, imaćemo 130 koncerata na 12 bina, 700 muzičara, 16 pozorišnih predstava, 100 filmova, 20 akademskih slikara i vajara, 20 strip crtača, sijaset promocija, izložbi. I dalje smo na barikadama zaštite nacionalnog bića, svi mi koji se bavimo kulturom i to je poslednja linija odbrane. Mogu da kažem da imamo dobru saradnju sa Gradom i sa Ministarstvom turizma. I dalje nedovoljno sa Ministarstvom kulture i na žalost potpuno smo izopšteni sa konkursa Ministarstva omladine i sporta, tako da će naših 300 volontera biti uskraćeno za neke stvari", kaže Blagojević.
Blagojević dodaje i da Nišvil Nišu višestruko vraća ono što se u njega ulaže. To se najviše ogleda, kaže on, u popunjenosti svih smeštajnih kapaciteta u gradu i rasprodatim letovima.