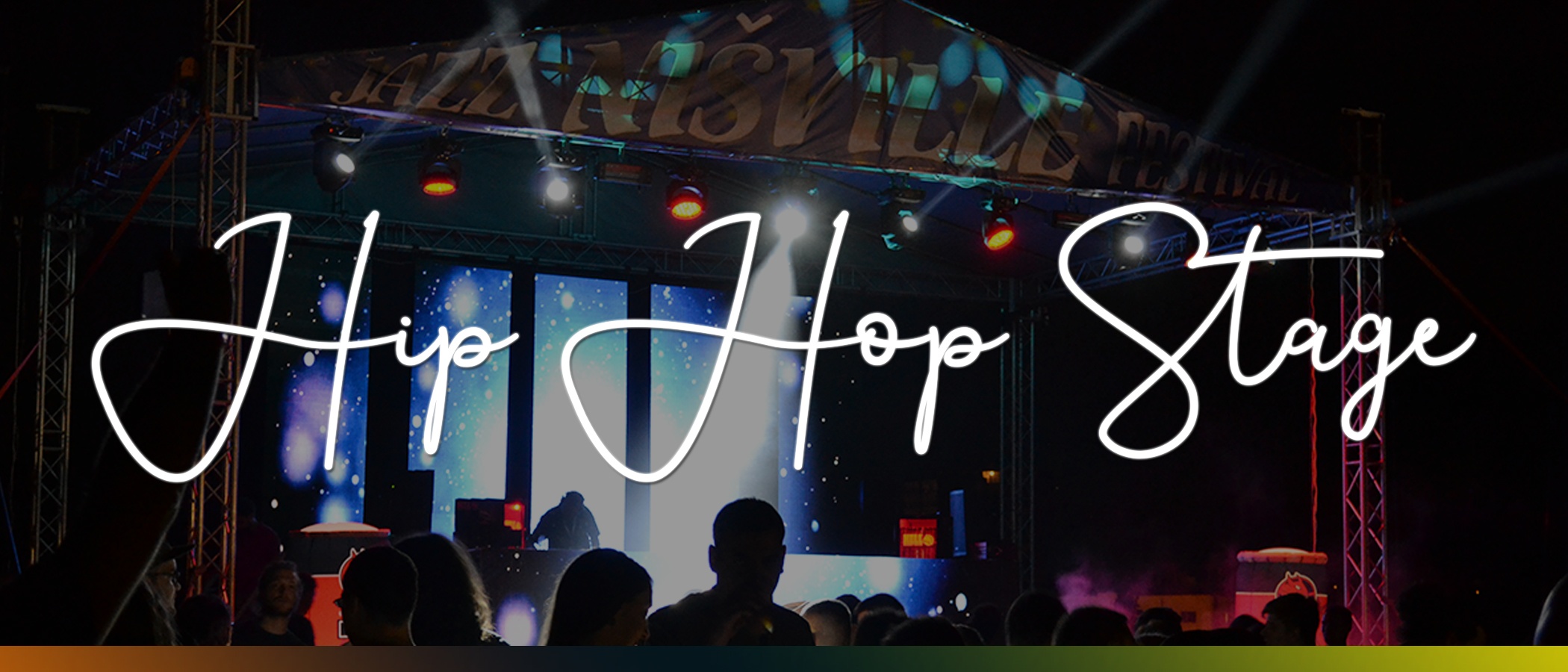 Thursday, 08. 08.
1.      Mladi Jovcha & Starac Ćofi ft. Shadow MC
2.      Ajs Nigrutin & Timbe
3.      Erik Bobo from Cypress Hill
Friday, 09. 08.
1.      Mali Mire
2.      The Innkeepers Inc.
3.      TBF
Saturday, 10. 08.
1.      Spekt
2.      Infamous, Trademarks & DJ Sunrise
3.      Diavo
4.      Stereo Banana
Sunday, 11. 08.
1.      Delkor
2.      I bee
3.      Marčelo & Napet Quintet
Hip Hop Stage
Follow up program – The open area near the Ateliers in the Fortress
For its 25th anniversary Nišville Jazz Festival is introducing a Hip Hop Stage! This stage will take place at the same location as the Midnight Jazzdance Stage, and will feature a range of hip hop artists, from the world famous headliners to the young rap artist that mix rap with jazz, funk, soul and rock fusion.
The leading hip hop name of this year's Nišville is ERIC BOBO, drummer and percussionist of the renowned American group "CYPRESS HILL", who has had a successful solo career for a number of years with unforgettable performances of combining his live act with his MC and DJ skills. Other international performer is TBF, a rap band from Split, Croatia that sets high standards with their live performances. From Serbia, there is Marko Šelić-Marćelo, who is a representative of modern Serbian crossover ((hip hop/jazz/funk/soul) scene, as well as "Napet Quintet", "Stereo Banana", Ajs Nigrutin and Thimbe ("Bad Copy), and some up and coming young artists.