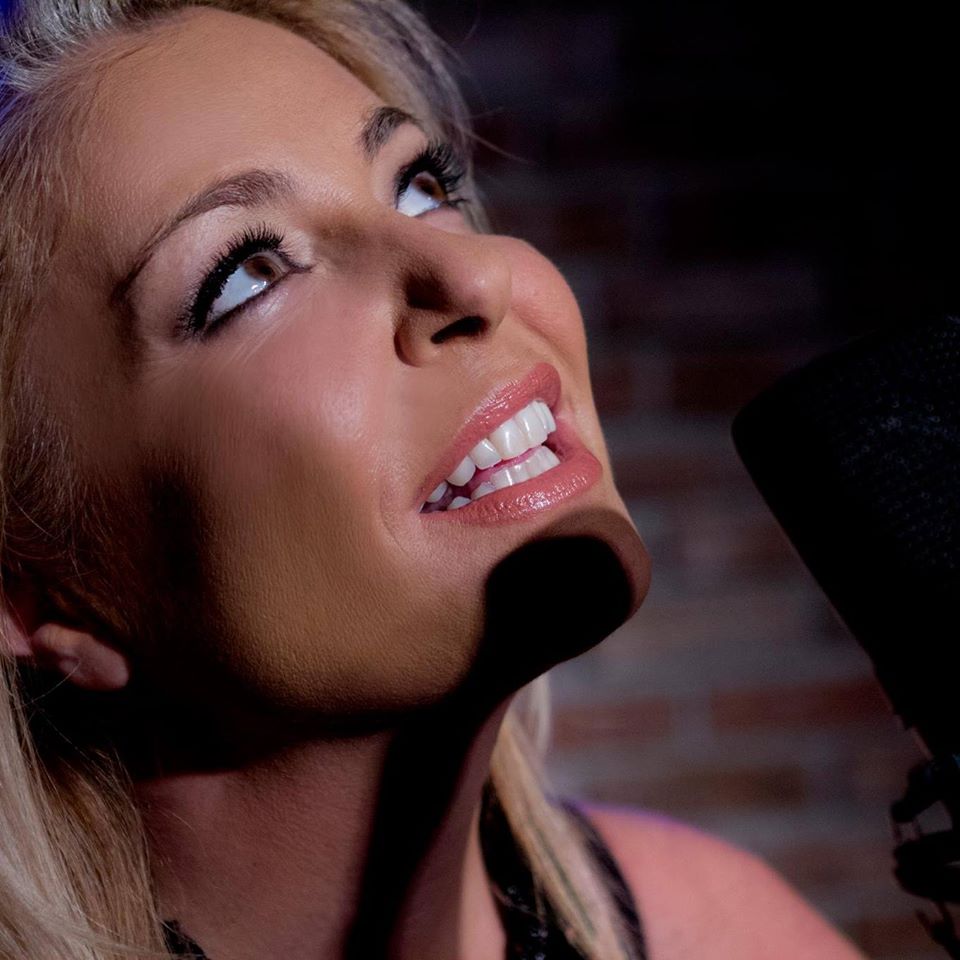 15 May

Hilda Kazasyan, Hristo Yotsov and Blagoevgrad big band at Nisville 2020
Hilda Kazasyan, Hristo Yotsov and Blagoevgrad big band at Nisville 2020

Bulgarian jazz singer Hilda Kazasyan is going to perform at Nisville 2020 – at Saturday , August 15th – together with Blagoevgrad big band. Special guest is famous Bulgarian jazz drummer, cmposer, arranger and profesor Hristo Yotzov.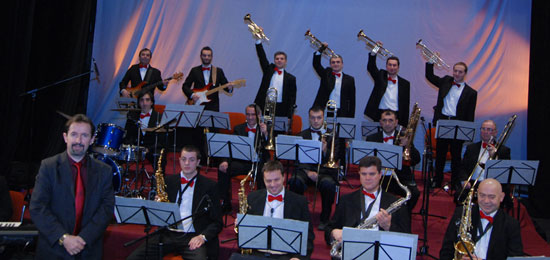 Hilda Kazasyan was born in Sofia in a family of musicians. She started singing as early as at 4 years of age, with children's songs recorded at The National Radio. At the age of 9, together with Todor Kolev, she sang the song "Big ones, small ones" which became immediately a real hit. Even as a schoolgirl she became a soloist of the Youth Big Band which toured across Russia (at that time still the USSR). Later on, already as a marimba soloist of a string orchestra, she toured England.
Hilda Kazasyan has graduated from "Lyubomir Pipkov" School of Music with percussion instruments. Then she continued her studies in the classical department of the Conservatoire, again with percussions. Right after her graduation from Sofia Academy of Music, she majored for one year percussion instruments in Saluzzo – Italy…..


Hilda has played in the "Pioneer" philharmonic orchestra, participated in all jazz festivals in Bulgaria, sang and recorded with all jazz bands…..
Being one of the most cherished Bulgarian jazz singers, she has seven recorded albums to date: "Cover girl", "Why not", "Zip your mouth", "Jazz & Samba" , "Stop speaking, stop speaking" "Jazz&Me" and "Homage to Ella Fitzgerald". Her frequent tours abroad have taken her to countries such as England, Russia, Belgium, France, Japan, Poland, Serbia, Austria, Italy and others…..
In 2009, Hilda had a joint in one of the largest and most famous jazz clubs in the world – "Blue Note" in Tokyo, establishing herself alongside the biggest names in world jazz music.
    Hristo Yotsov was born in 1960 in Sofia in the family of pro musicians. He finished his studies at the National Music School and later at the  State Academy of  Music in Sofia in the class of percussion instruments of  Prof. d-r Dobri Paliev.
His jazz career starts  in 1982 with Simeon Sterev's "Jazz Focus quartet". In 1984 with Anthony Donchev he formed the "Acoustic version" group which won the two most prestigious European competitions for jazz – Hoeilaart-Belgium 1985 and Leverkusen-Germany  1986 with the title "European jazz artists of the year".
Hristo Yotsov has been playing with different jazz formations in Bulgaria, Europe, India, Canada and Japan with fine artists as Andy Scofield, Tommy Smith, Reggie Workman, Theodossii Spassov, Milcho Leviev, Yildiz Ibrahimova, Alexia, Sergey Manukyan, Reiner Wintershlagen, Adam Pieronchik, Gunter Baby Sommer, Erick Prost, Tim Garland, Steve Hamilton, Roberto Magris, Anke Helfrich, Reggie Workman, Bennie Maupen, Steve Slegle and many others.
During the period 1982-1989 he was drummer and arranger of the  Big Band of the Bulgarian National Radio.
From 1989 he is a head of the class of drums in the jazz department of the National Academy of  Music, professor.
1999 awarded as a  "Jazz musician of the Year" at the National
Music Awards.
2004 -1st price at the competition for a new bulgarian composition with the Concerto for marimba and symphony orchestra in Plovdiv.
Hristo Yotsov composed music for different jazz projects, films, theatres as well as classical pieces:
"The beginning" for clarinet, drums and chamber orchestra /1999/, Concerto for clarinet/2002,"Eufonia"Italy/,
Concerto for oboe/2004,"Gerard Billaudot, Paris/,
Concerto for marimba /2004/.,
Piano Concerto "The Spirit of Jazz" 2012,
Cello Concerto 2016
Concerto for Drum set 2017
"Musical moments" for two pianos and two percussion and others.
Over than 30 CD albums.