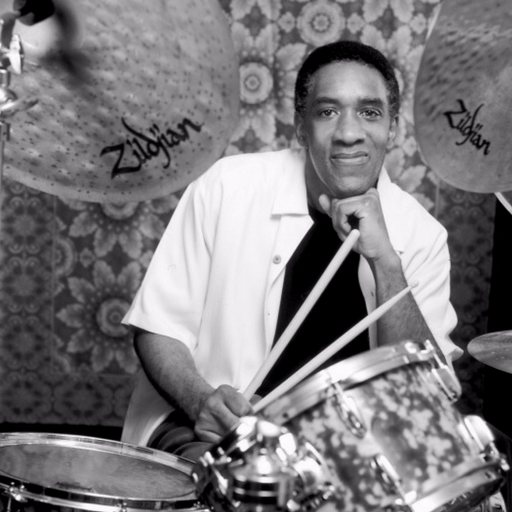 16 Jun

Al Foster Quintet at Nisville 2017!
Al Foster Quintet at Nisville 2017!
Legendary drummer Al Foster and his Quintet is going to perform program "Tribute to Charlie Parker" at Nisville 2017, at Friday August 11th. The members of quinete are: Mike DiRubbo (alt sax), Freddie Hendrix (trumpet), Adam Birnbaum (piano) and Doug Weiss (bass).
"I replaced Jack de Johnette on the drums with Al Foster who I first heard at the cellar club on 95th street Manhattan. He knocked me out 'cause he had such a groove, and he would just clay it right in there. That was the kind of thing I was looking for. Al could set it up for everybody else to play off and keep the groove going forever, for what I wanted in a drummer – Al Foster had it all."
Miles Davis, 1989 in his autobiography "Miles"
What else to say…

Al Foster was born in Richmond, Virginia on January 18, 1943. Grown up in New York he was given a drum set when he was ten, and with the encouragement of his father, a double bass player, learned to play jazz by listening to recordings of Max Roach. While still in his teens he met Sonny Rollins, who exerted a strong influence. He worked with Hugh Masekela(1960), Ted Curson and Illinois Jaquet (1962-1964), Blue Mitchell (with whom he made his first recording, 1964), Lou  Donaldson (1966), and Kai Winding. He played jazz-rock for three years as a member of the Miles Davis ensemble (from 1972), with which he toured widely, and toured the USA and recorded with the Milestone Jazzstars in the autumn of 1978. Later (1980) he resumed his association with Miles Davis, touring and recording with him until Davis' death in 1991. During his long career he also played with such outstanding artists like Cannonball Adderley, Thelonious Monk, Freddie Hubbard, Sonny Rollins, Herbie Hancock, Dave Holland, Joe Lovano, Junior Cook, Chick Corea, Sonny Fortune, Red Garland, Sam Jones, George Adams, Don Pullen, Bill Evans, Branford Marsalis, John Scofield, Mino Cinelu, Gil Evans, Sting, John McLaughlin, Joe Henderson, Ron Carter, Ray Brown, Joe Chambers, Michel Petrucciani, Michael Brecker, Bobby Hutcherson, Kenny Garrett, Geri Allen, Dexter Gordon – just to mention a few. These days he is the preferred drummer of McCoy Tyner, Larry Willis,and also Sonny Rollins.
Respected and admired for his keen sensitivity, Foster is known for his unique ability to listen to and playoff others in an almost telepathic way, responding to them with a style that is at once both charismatic and understated. F oster, is a great believer in the purity of the music, a genuine artist who continues to push the boundaries of creativity again and again, devoted to preserving and perpetuating the highest standards in jazz today. He is a magnificent all-round drummer, and his rhythmic chops are renowned in musical styles ranging from bebop to free form to jazz/rock. Recently he has recorded and toured with his own band.

Today, in an age where media-created young lions are more interested in downloads than down beats, alto saxophonist/composer/bandleader/educator Mike DiRubbo is the real deal. Ever since he arrived in New York two decades ago, DiRubbo has reigned supreme as one of the most durable and dynamic musicians of his generation. That bold statement is augmented by the aural evidence of his work with the brightest jazz stars including Al Foster, Larry Willis, Jimmy Cobb, Harold Mabern, Eddie Henderson, Clarence "Gatemouth" Brown, Tony Reedus, Dwayne Burno, Peter Washington, Carl Allen, John Hicks and Cecil Payne, and as a solo artist, with eight critically-acclaimed CD's as a leader. DiRubbo has worked in various New York clubs including Smalls, Smoke, 55 Bar, the Kitano, and has also performed in many national and international venues including the Litchfield Jazz Festival, Vizta Jazz in Rio de Janeiro, The Maze in Rio de Janeiro, Ronnie Scott's and Pizza Express in London, the Clifford Brown Jazz Festival, the Greater Hartford Festival of Jazz, the JVC Jazz Festival in NYC, the Jazz, Blues and Videotape festival in Tel Aviv, Ferrara Jazz in Italy, and Ancona Jazz Festival.
On his instrument DiRubbo has it all: from Benny Carter's mastery of melody, and Johnny Hodges' ballad mellowtones to Charlie Parker's light-speed fluency. But what truly sets DiRubbo apart from the rest was his apprenticeship under the legendary alto saxophonist/educator Jackie McLean: the Harlem bebop whiz kid who literally grew up on Miles Davis and Charlie Parker and surged the alto saxophone toward the change of the century with his alto-centric embrace of hard and post-bop, soul jazz and the avant-garde.
DiRubbo fell under McLean's soulful, swinging spell in his home state of Connecticut, where he was born on July 25, 1970. He first heard the music of the spheres in the fourth grade as a clarinetist, before switching to the alto at the age of twelve. In high school, he performed a life-changing concert with the dynamic Dwike Mitchell/Willie Ruff duo. Buoyed by his performance with the pianist and bassist/French horn virtuoso, the largely self-taught, DiRubbo decided to dedicate himself to playing jazz professionally.
DiRubbo took a giant step toward his goal of becoming a jazz man, taking that fateful one step beyond from his high school to the Jackie McLean Institute of Jazz of the Hartt School, University of Hartford, one of the nation's finest music schools whose distinguished alumni included saxophonists Antoine Roney, Abraham Burton, and drummer and trumpeter Winard and Philip Harper. DiRubbo came under the direct tutelage of McLean – who moved to Connecticut from New York in 1968. Under McLean's study, DiRubbo learned the music from a true master of the craft: a syncopated soul survivor who performed and recorded with Miles Davis, Charles Mingus, and with Art Blakey's Jazz Messengers, and recorded a number of memorable albums including, Let Freedom Ring, Jackie's Bag and New Wine In Old Bottles.
"He dug my sound," DiRubbo says "I was bare-bones. I had a great sound. I had a good ear. But I didn't know the language, or the theory [of the music]. But he told me, 'don't worry about it, you'll get all of that stuff together. You remind me of myself when I was your age.'"
DiRubbo's CD's as a leader include several quintet and quartet dates. In addition to being an improviser of the first order, DiRubbo is an active and engaged educator and teaches at several institutions including Sacred Heart University and The Litchfield Jazz Camp and is a guest instructor at William Paterson University, New York University, Baldwin Wallace University, The New School, Loyola University (New Orleans) and the Jackie McLean Institute.

Over the past two decades, Freddie Hendrix has become one of the most in demand trumpeters in Jazz, and beyond. Also an accomplished composer, arranger and educator, the Teaneck, New Jersey native's skill and versatility has resulted in him working with a wide array of performers that range from the Count Basie Orchestra and The Christian McBride Big Band, to Aretha Franklin, Stevie Wonder and Alicia Keys.
With the release of his first recording as a leader, JERSEY CAT, Freddie is serving notice that now is his time. One of the music's most exciting players, Hendrix has forged his own sure footed, full toned sound, out of the tradition of Freddie Hubbard, Woody Shaw, Lee Morgan, and Clifford Brown. A powerful septet recording, JERSEY CAT, a scintillating septet debut, impresses from the opening bars of the powerful first track, "St. Peter's Walk". At home on fiery, uptempo tracks, or on ballads like "You Don't Know What Love Is", Hendrix shows that he can handle any tempo and interpret any song with ease, and when called for, nuance. And on originals like "On The Rise" (one of his first compositions), "Madeira Nights", (inspired by his first trip to Europe), and "Whims Of A Waltz", Freddie's aforementioned composing and arranging talents are on full display. Among the other selections on this well rounded project is a wonderful performance of the Horace Silver classic "Peace", and a swinging rendition of Freddie Hubbard's "Hubtones".
A product of the esteemed Jazz program at William Paterson University, with a Masters in Jazz Studies and Performance from New Jersey City University, Hendrix also shares his knowledge and passion for the music by serving as a faculty member at the Hartt School of Music at The University of Hartford (Ct.), The New School in New York, and Jazz House Kids, in Montclair, New Jersey.
Whether leading his own groups, or lending his talents as a lead or section player in much larger ensembles, Freddie Hendrix continues to flourish as one of the most exciting trumpet voices on the music scene.

Adam Birnbaum is emerging as one of the top young voices in jazz piano. Since receiving a graduate Artist's Diploma in jazz studies from The Julliard School in 2003, he has become a presence on the New York City scene as a leader and sideman, performing in such venues as the Village Vanguard, the Blue Note, Birdland, the Jazz Standard and Dizzy's Club Coca-Cola. He has also performed on many national and world stages, including the Gilmore International Keyboard Festival, the Kennedy Center, the Montreal Jazz Festival, The Spoleto Festival, The Red Sea Jazz Festival, The Rockport Chamber Festival, NPR Jazz Christmas, and the Capetown Jazz Festival.
As a leader, Birnbaum has released four albums under his name in Japan and the U.S. His first release, Ballade Pour Adeline, received a Gold Disk award from Swing Journal as one of the top albums of 2006. Adam's U.S. debut Travels, released in 2009 under the Smalls record label, received enthusiastic reviews in Allmusic.com, All About Jazz and JazzTimes. Birnbaum's recent release Three of A Mind, featuring bassist Doug Weiss and drummer Al Foster, was hailed as "an eloquent dispatch from the heart of the contemporary piano trio tradition" by the New York Times, and received an Editor's Pick and four star review in Downbeat magazine.
As a sideman, Birnbaum's wide-ranging versatility and artistry have made him a first call for a wide variety of ensembles. He has performed or toured with established jazz legends such as Al Foster, Greg Osby, Wallace Roney, Eddie Henderson, Eddie Gomez, The Vanguard Jazz Orchestra, and Jazz at Lincoln Center with Wynton Marsalis, as well as with young artists such as Darcy James Argue's Secret Society, Pedro Giraudo, Marshall Gilkes, Dominick Farinacci, and Cecile Mclorin Salvant. Birnbaum has appeared as a sideman more than 15 albums
Birnbaum is also recognized as a composer and arranger. Allmusic.com reviewer Ken Dryden said "Birnbaum's compositions prove immediately infectious, each with a hook that draws the listener along for the ride. "A review of Travels in JazzTimes praised the album's "stellar originals." In 2009 Birnbaum premiered Dream Songs, a trio suite based on the poetry of John Berryman. The work was commissioned by Chamber Music America. In 2012 Birnbaum was a guest artist at the Chelsea Music Festival in New York, arranging Debussy and Japanese folk songs for his trio, strings, koto, woodwinds and operatic singers.
Born and raised in Boston, Massachusetts, Birnbaum studied at the New England Conservatory of Music before moving to New York City in 2001, one of two pianists selected to participate in the Julliard School's inaugural jazz studies program. In 2004 he won the American Jazz Piano Competition and became the American Pianists Association's Cole Porter fellow in Jazz. That same year, he became the first jazz pianist to present a recital at the prestigious Gilmore Rising Stars Recital Series. In 2006, he received the first-ever "special mention" prize at the Martial Solal Jazz Piano Competition in Paris. He has toured West Africa and Asia sponsored by Jazz at Lincoln Center and the U.S. State Department. Adam has studied with Danilo Perez, Kenny Barron, and Fred Hersch

Raised in Chicago, Illinois, Bassist Doug Weiss has lived and performed in the New York City jazz scene since graduating from the William Paterson College jazz studies program in1988.
His first International travel was to Japan with the legendary singer Joe Williams in 1991. Also in 1991, Weiss joined the faculty of the prestigious New School University. He has taught Ear-Training, Theory and Performance, and private lessons. He also developed a special ensemble dedicated to the music of Wayne Shorter.
In 1995 Weiss recorded the first of two critically acclaimed Blue Note records under the leadership of pianist Kevin Hays. His relationship with Kevin, both intuitive and visceral, continues to the present with 10 cds recorded and many appearances in the United States and abroad.
In 1996 began Doug Weiss' association with legendary drummer Al Foster. Al's band has toured the world, playing more than 1000 concerts and recording 2 cds to date.
In 2003 he was tapped by drummer and producer Brian Blade to record Lizz Wrights' critically acclaimed debut album "Salt" (Verve) and toured extensively in support of that project. He also toured Europe and played the Village Vanguard with Brian Blade and the Fellowship band.
He performs with guitarist Peter Bernstein's "Monk" project, with long-time friend and section mate Bill Stewart. Their Cd "Monk" was released in 2008 on Xanadu.
In 2004 Weiss was invited to join the Faculty at SUNY Purchase, where he teaches private lessons and Ensemble class.
Recently, Weiss was featured, along with Billy Drummond and John Scofield, on Eddie Henderson's release "For All We Know" on Furthermore records