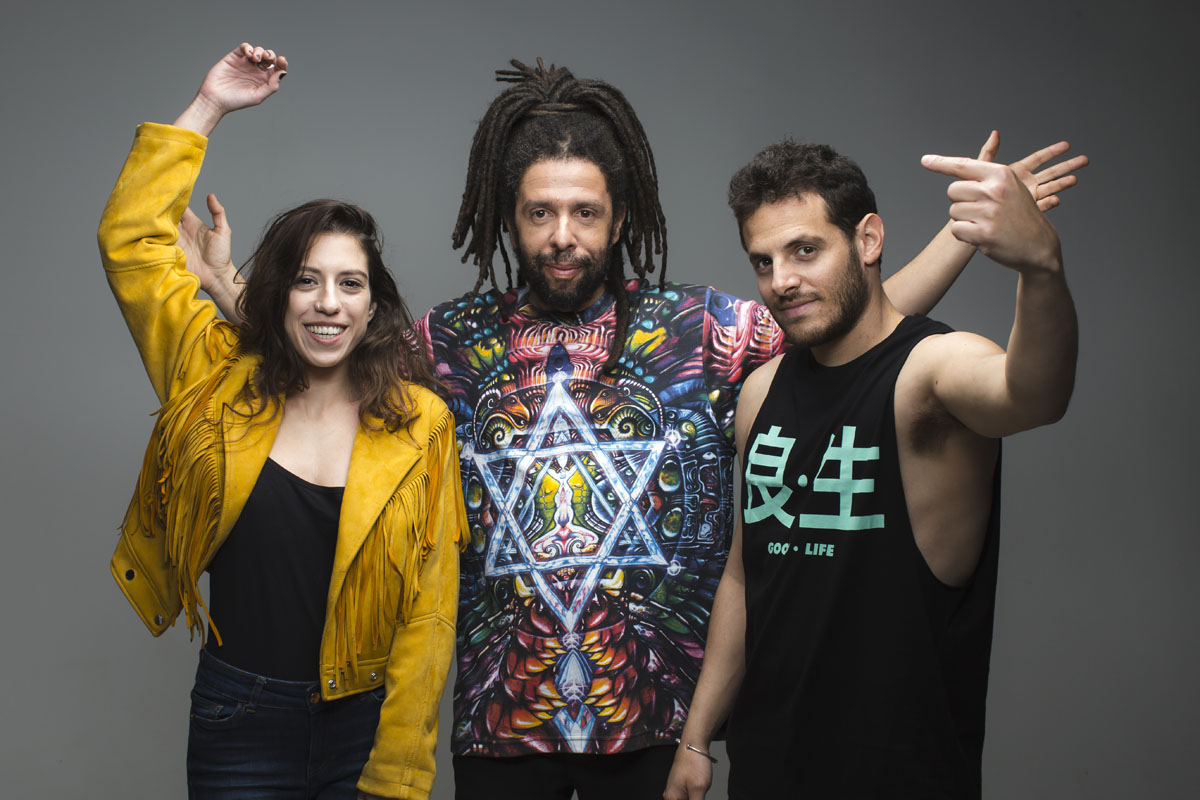 25 Jul

Yossi Fine & Ben Aylon Trio​ at Nisville
Hypnotic Middle Eastern Trance
Yossi Fine & Ben Aylon Trio​ at Nisville
Yossi Fine, Bass master producer, one of the most well known musicians and producers in the world today. Grammy nominated, Produced over 40 albums around the world, reaching 20 gold and multi-platinum albums. Yossi has produced, recorded and played with David Bowie, Lou Reed, Gil Evans Orchestra, Vieux Farka Toure and many more. Yossi plays bass and a special guitar he built, playing traditional songs and hits from the blue desert.
Ben Aylon is defined as a border-breaking drummer and percussionist, best known for his unique "Neo-African Drumming" style and cutting edge hybrid drumming techniques. Inspired by the deep Senegalese Wolof drumming, Ben creates explosive-burning rhythms with a sound of an entire tribe of drummers using African and modern drums. Ben Recorded and played with: Bombino, Doudou Ndiaye Rose, Awadi, Khaira Arby and many more.
Completing the band's sound is Sharon Mansur on Synth-Bass and Keyboards, the princess of the Middle-Eastern keyboards. Sharon is at the forefront of the emerging new Middle-Eastern music style.
In 2017-2019 the band performed in the US, Canada, China and Europe with over 200 performances in festivals and clubs: Fusion Festival (Germany), Burg Herzberg Festival (Germany), Horizonte Festival (Germany), Landjuweel (Holland), Joshua Tree Music Festival (USA), OCT LOFT Jazz (China), Shanghai World Music (China), Respect Festival (Czech), The Jewish Film Festival in Toronto, the World Music Festival in Gibraltar and more.
In 2018 the band released their debut album – BLUE DESERT
Yossi Fine – Guitar and Bass
Ben Aylon – Drums and Percussion
Sharon Mansur – Synth-Bass and Keyboards
THE MUSIC
Formed in 2015, gaining the reputation of
"The new Middle Eastern music pioneers"
72 shows a year, weddings and festivals
People from diverse ethnicities, Transcending musical borders
Come together on the dance floor
Representing the region of Israel and Palestine
Dabke music with Fresh mix of Dub, Gnawa and Trance
From the hills of Jerusalem, to the dunes of the Sahara
In a Bass heavy 4X4 drive
The music of the Blue Desert is based on the regional music styles
The repetitive hypnotic melodies, burning rhythms and endless virtuosity
takes the crowd into the deep dunes and oasis of the Blue Desert.
"It is the opportunity to create something new that drives me"