Nišville Jazz & Book's Session 2019
THURSDAY, AUGUST 8
19:30 – Troupe Literary Bohemians – "It's gonna be okay"  Zoran Pešić Sigma
20:30 – 30 years of the WEB – from the Higgs boson particle to Facebook        
Milan Milošević, Maja Vukadinović, Milan Sekuloski
 21:30 – #JazzyWordsOFFreedom18 retrospective
            YOU CAN CROSS THE KRALJA STEFANA PRVOVENCANOG STREET
            Vladimir Kopicl, Nikola Todorović and special guests
23:00 – Esteemed Literary Authors
The Association of Literary Authors and Translators of Ni[
FRIDAY, AUGUST 9
19:30 – Troupe Literary Bohemians – The Valley of Hippie Poetry
20:00 – Edvin Sugarev (Bul) – Poetry Performance – Hidden Senses
20:30 – Fifty years of HAIR and WOODSTOCK
            Peca Popović, Nikola Nešković, Petar Janjatović i Dragan Aranđelović Ara
21:30 – The Chain of Freedom – Zoran Ćirić i Aleksandar Šurbatović
23:00 – Duško Domanović i Vladimir Bajić – Poetic-musical Contraction
SATURDAY, AUGUST 10
19:30 – Troupe Literary Bonemians – A Tempered Hell
20:00 – The World of Jazz – from Adorno to John Zorn – Saša Drach (Cro)
20:45 – 50 years of Alan Ford – A FLOWER SHOP IN THE HOUSE OF FLOWERS
Lazar Džamić, Dejan Stojiljković i Branislav Miltojević
22:00 – Leonardo da Vinci – Walter Isaacson – Igor Rill i Goran Skrobonja
23:00 – Zdenko Franić (Cro) Wandering DJ Zdena
SUNDAY, AUGUST 11
19:30 – Troupe Literary Bohemians – The Dark Side of the Moon – visiting
20:00 – Radivoje Mitrović – Serbia 4.0
Stanko Stojiljković, Gradimir Milovanović, Miodrag Petković, Goran Stanković
20:45 – 50 Years Since Taking Off From The Moon – New Galaxy
21:45 – #JazzyWordsOFFreedom19               
Davor Hrvoj (Cro), Ivan Matejević, Ana Hofman, Marko Šelić Marčelo,
Jelena Mladenović, Milica Vučković i Marko Đurić
23:00 – Vojo Šindolić (Cro) – From Jazz to the Beat and Rock Generations
JazzBook'session
JazzBook'session is a stage dedicated to literature.
The idea behind it is to stress the importance of the written word, in terms of both art and publishing. During four festival days, JazzBook'session hosts some of the most prominent publishing houses and domestic and international literary figures.
The audience can look at book exhibits and enjoy jazz sessions of renowned festival guests, while talking to writers and fellow literary aficionados.
INFO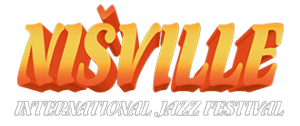 018 533 022

  info@nisville.com

Dušanova 19, Niš 18 000
SPONSOR OF THE FESTIVAL