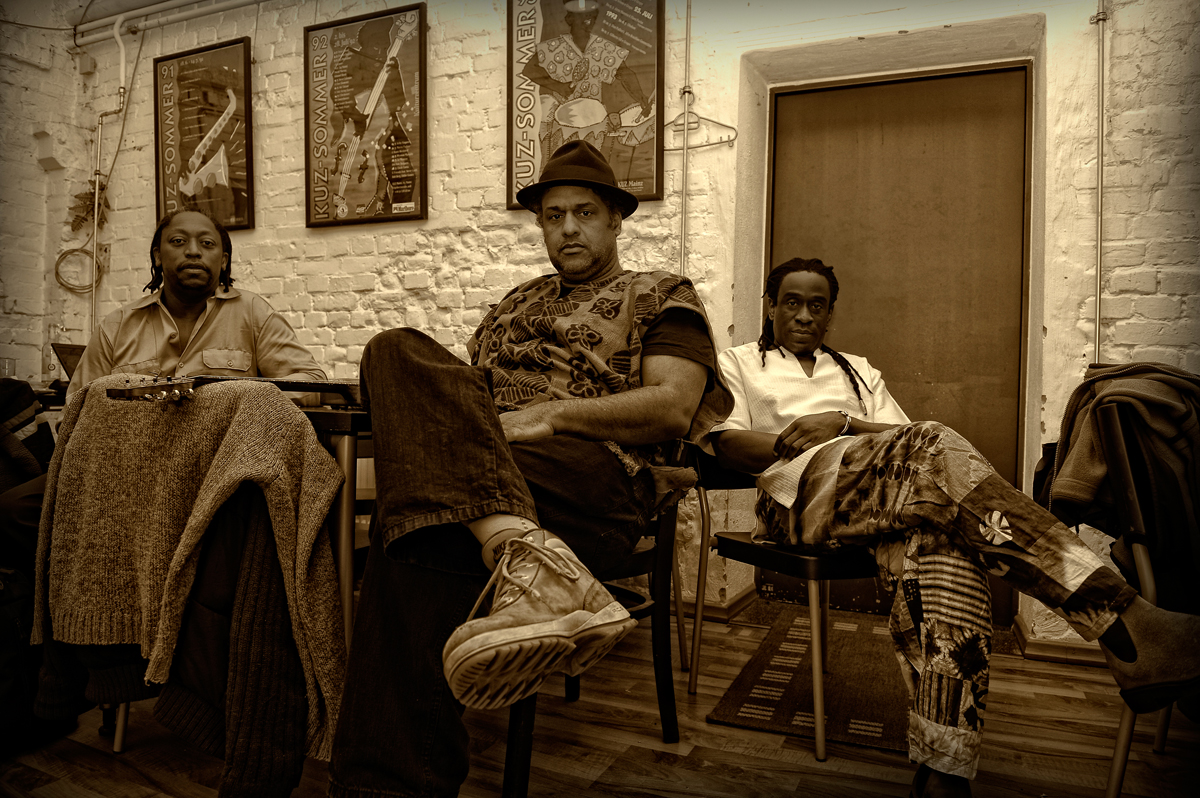 12 јул

Rolingstonsi promenili satnicu Nišvila
 "Stone Raiders" sa Darrylom Jonesom u Srbiji
Rolingstonsi promenili satnicu Nišvila
Iako je još prošle godine dogovoreno da dugogodisnji basista Rolingstonsa Darryl Jones (zamenio Bila Vajmana 1993. godine ) nastupi na zatvaranju Nišvila – 15. avgusta , zbog obaveza prema Rollingstonsima zakazanim za 14. avgust,  nastupiće ipak na otvaranju Nišvilla – 12. avgusta sa svojim super triom "Stone Raiders"  – kaže direktor Nišvilla Ivan Blagojević.
–   Ovaj trio osim Darryla Jones-a čine još gitarista i kompozitor Jean-Paul Bourelly, koji je osim saradnje sa velikim džez imenima bio i gitarista Madone,  kao i i bubnjar grupe Living Coolour – Will Calhoun. Ljubav prema džezu nekadasnjeg basiste Milesa Davisa, Wyntona Marsalisa, ali i Stinga,  je isključivi motiv dolaska, tako da će praktično samo zbog Nišvilla doleteti iz Los Angelesa – i to će biti i jedini  nastup Stone Raidersa u Evropi ove godine – kaže direktor Nišvila.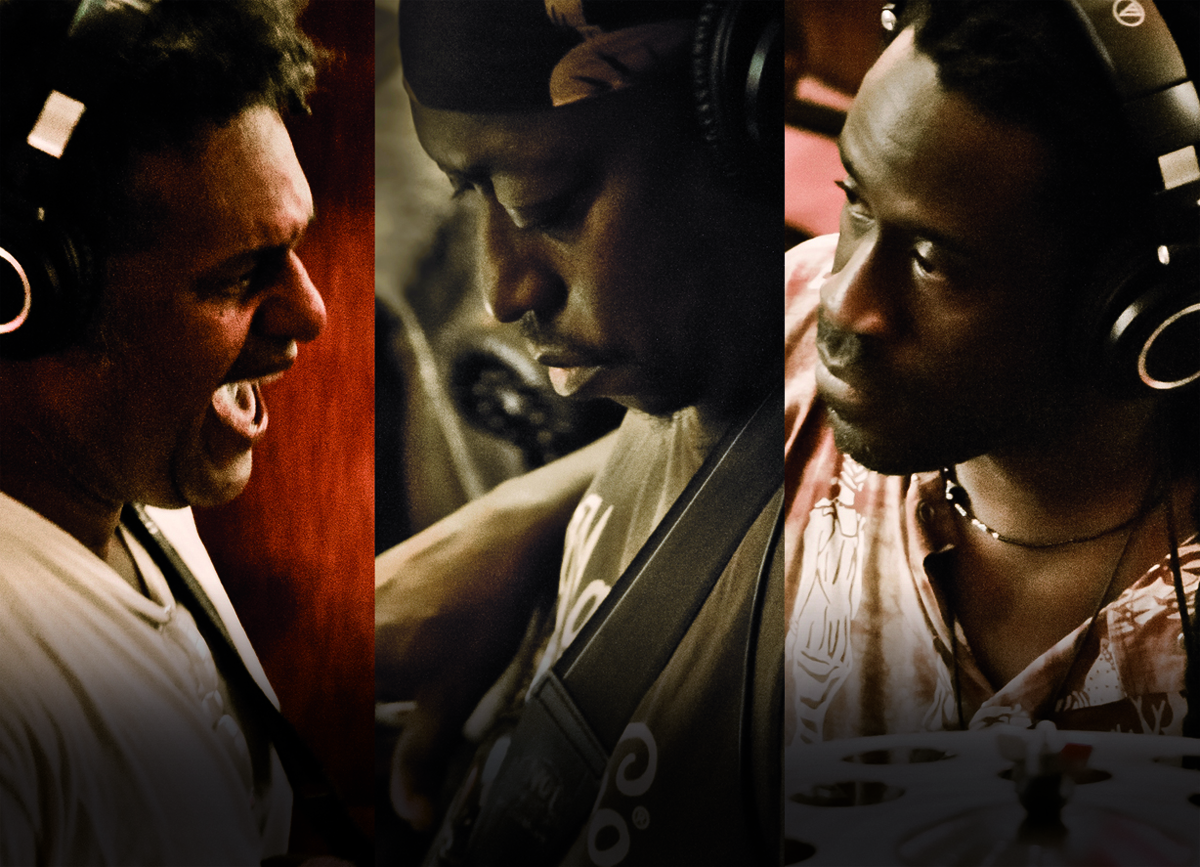 Svakako najzvučnije ime ovog super tria je basista Darryl Jones, koji je još u tinejdžerskim danima i tokom studija muzike, postao značajan član čikaške blues i jazz scene. Posredstvom svog dugogodišnjeg prijatelja – bubnjara Vincenta Wilburn Juniora, inače sestrića Miles Davisa, Darryl  tek ušavši u treću deceniju dobija priliku da ga legendarni trubač čuje – i odmah postaje član Majlsovog sastava sa kojim debituje na albumima  "Decoy" (1984) I "You`re underarest". Sa Majlsom je snimao i nastupao sve do kraja njegovog života 1991. I kao što to obično biva, Darryl kao jedan od "Majlsovih musketara" dospeva u žižu muzičke javnosti pa je usledilo i angažovanje na prvim Stngovim solo abumima ("Dream of the blue turtles"  I živom albumu "Bring on the nights – 1986) i to sa "klasičnom" džezerskom postavom u kojoj su bili i Branford Marsalis, Kenny Kirkland i Omar Hakim. Darryl Jones je snimao I išao na turneje sa čitavom plejadom rock I džez muzičara( Herbie Hancock and Headhunters,  Madonna, Eric Clapton, John Scofield, Hiram Bullock, Gil Evans, Steps Ahead, Peter Gabriel, B.B. King, Neil Young, …) a onda  je 1993. godine, stigao poziv od Rollingstonsa da na basu zameni Billa Waymana koji je tada napustio Stonse. Iako ga preostali ćlanovi benda nikada nisu promovisali u zvaničnog člana grupe – Darryl je sa Stonsima svirao na svim albumima i turnejama do danas, a uz sve to, osim što vodi i svoje autorske projekte, jedan od najomiljenijih angažmana mu je upravo ono što radi u sklopu "Stone Raidersa" sa kojima je objavio jedan album, a na novom koji izlazi ove godine – prvi put se pojavljuje i kao pevač.
Osnivač i formalni lider grupe  "Stone Raiders" Jean-Paul Bourelly je jedan od nakreativnijih i najoriginalnijih gitarista savremene muzičke scene. Njegov umetnički izraz objedinjava tradiciju Haitija zemlje iz koje on vuče poreklo, bluz izraz u rasponu od  Howlin Wolfa pa do (naročito!) Jimi Hendrixa, latino rock Carlosa Santane, funk  i razne jazz pravce. Nakon studiranja džeza kod čuvenog saksofoniste i pedagaoga Bunky Greena, Jean- Paul  kao osamnaestogodišnjak prelazi u Njujok gde je odmah dobio priliku da radi sa veoma značajnim džez imenima kao što su Elvin Jones, Pharoah Sanders, Roy Haynes, Miles Davis (svirao na albumu "Amandla") ,  Muhal Richard Abrahams ( osnivač Asocijacije za razvoj kreativnih muzičara  – AACM) na čijem je albumu "Blues forever", proglašenom za album godine po anketi "Downbeata" –  imao zapaženo učešće. Na spisku muzičara nove džez generacije sa kojima je Bourelly snimao i nastupao pre početka uspešne solo karijere su i  Olu Dara, Henry Threadgill, Steve Coleman, Graham Haynes, Cassandra Wilson. Između ostalih projekata koje je pokrenuo a pre "Stone Raiders" – bio  je sastav "Boom Bop" u kojem su bili i pevač Abdourahmane Diop i džez legenda Archie Shepp.  U najkraćem Jean- Paulov stil bi se mogao opisati kao: "ono što bi Jimi Hendrix verovatno danas radio.
Treći, ali nikako najmanje važni član sastava je Will Calhoun  bubnjar sastava Livin Colour (koja još iz prve polovine devedesetih ima četiri Grammy i tri MTV nagrade) a čiji se  afiniteti prema poliritmiji odlično uklapaju u muzički koncept koji skladno objedinjava funk, jazz, blues…
Miss you – Rollingstones, Mexico 2016 (Darryl Jones bass solo)
Stone Raiders