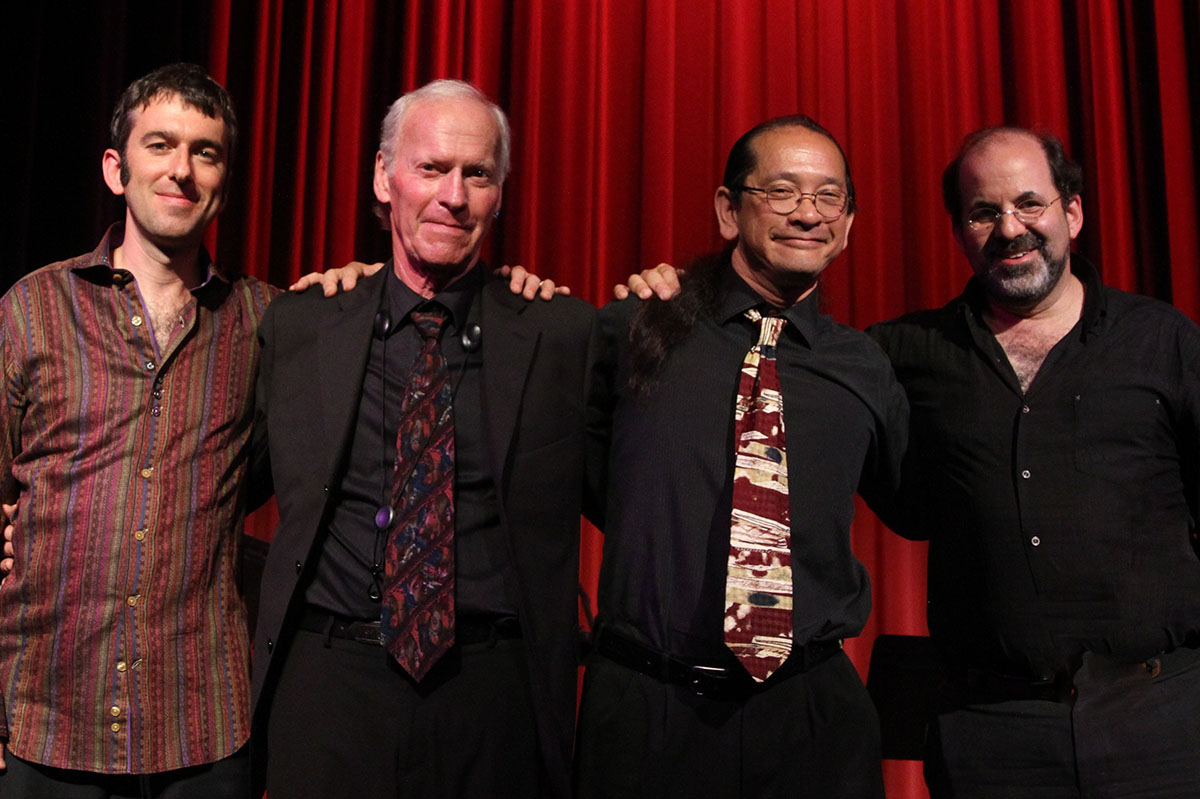 03 апр

Paul McCandless i Charged Particles na Nišvilu
Osnivač grupe Oregon dolazi u Srbiju
Paul McCandless i Charged Particles na Nišvilu
Osnivač i već pet decenija kolider legendarnog jazz – crossover sastava "Oregon", multiinstrumentalista ( sopran i sopranino saksofon, oboa, engleski rog, klarinet, bas klarinet i čitav arsenal tradicionalnih frula) Paul McCandless nastupiće na ovogodišnjem Nišvilu sa trijom "Charged Particles" iz San Franciska – u četvrtak 13. avgusta. Članovi ovog izuzetnog trija su: Murray Low- klavijature, Aaron Germain – kontrabas i bas gitara i  Jon Krosnick – bubnjevi.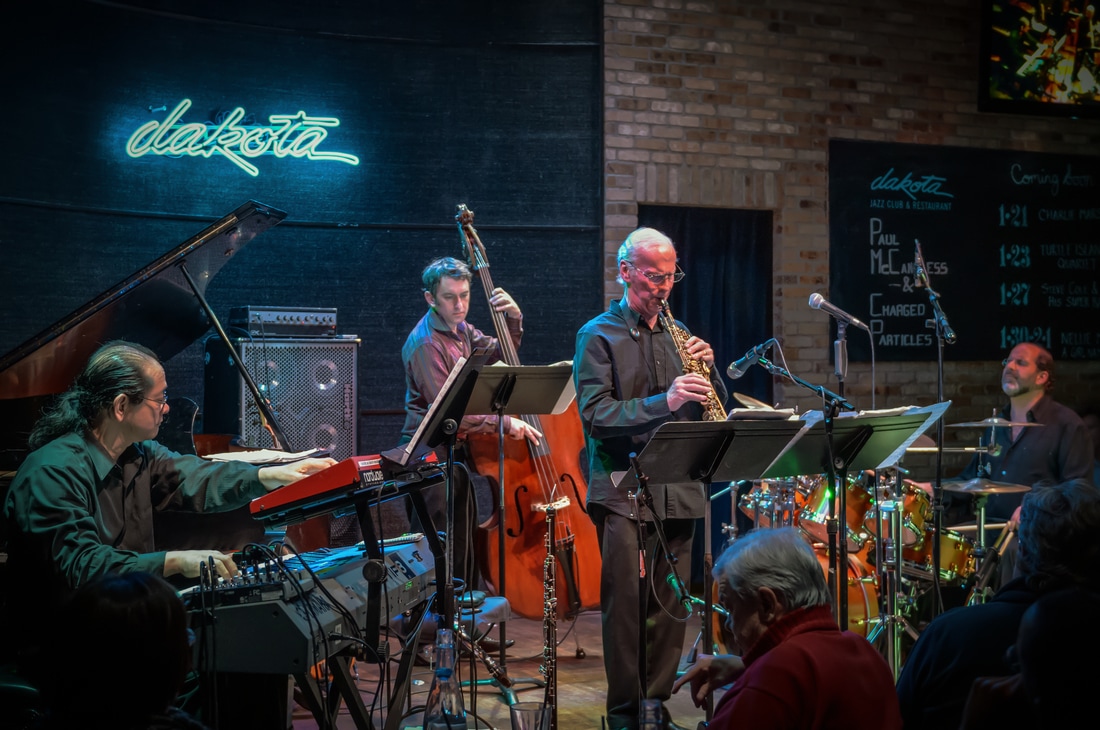 Programu ovog sastava čine izabrane McCandlessove kompozicije sa njegovih četrdesetak solo albuma, a saradnja sa Charged Particles, koja traje već šest godina, predstavljena je publici u prestižnim jazz klubovima, koncertnim salama i na festivalima od Severne Amerike, preko Evrope pa sve do Indonezije. Paul McCandles koga i kao muzičara ali i kompozitora  stručnjaci smatraju jednim od najznačajnijih liričara savremene jazz i new age scene ima nekoliko Grammy nagrada (najbolje R&B vokalno izvođenje – Al Jarreau – 1993, najbolji pop instrumental – Bela Fleck and Flecktones – 1996, najbolji new age albumi  2007 i 2011 – Paul Winter Consort) i nominacija ( najbolja instrumentalna kompozicija i aranžman – Oregon in Moscow – 2001, i najbolji instrumentalni jazz solo u kompoziciji grupe Oregon "1.000 kilometers" – 2009), a u čuvenom glasanju kritike magazine Downbeat, dva puta je (1976. i 1978.) pobeđivao u kategoriji najvećih talenata.  McCandles je je učestvovao u snimanju preko 200 albuma raznih žanrova, i klasično je obrazovani muzičar.  Kao student na Manhattan School of Music, 1971. godine je bio finalista audicije za engleski rog u Njujorškoj filharmoniji. Danas kaže da je srećan što tada nije pobedio, jer bi ga pobeda odvukla samo ka klasičnoj muzici i da bi propustio mnoge stvari koje je doživeo u džezu – mada je tokom karijere često nastupao i kao solista u klasičnom miljeu sa poznatim svetskim filharmonijskim orkestrima. Osim sa grupom Oregon i već pomenutim saksofonistom Paul Winterom (koji se smatra jednim od rodonačelnika world music pokreta), McCandless je snimao i nastupao sa čitavom plejadom  značajnih muzičara i sastava: Pat Metheny, Garry Burton, Jaco Pastorius, Wynton Marsalis, Lyle Mays, Mark Isham, Steve Reich, Al Jarreau, Bruce Hornsby, Carla Bley, Eberhard Weber, the String Cheese Incident, Nguyen Le, Proteus 7….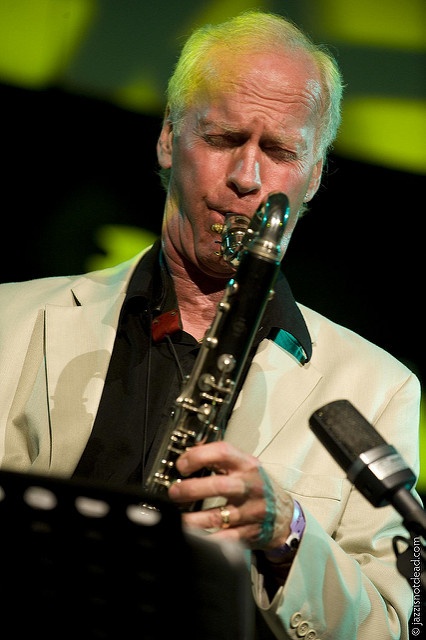 "Charged Particles" postoji već tri decenije – prvih osamnaest godina sa sedištem u Ohaju, a od  2011 u Kaliforniji. Njihov originalni repertoar je skladna mešavina različitih stilova – od tradicionalnog džeza, preko džez-roka i latino džeza pa do kompozicija pod uticajem klasične muzike. Ovaj trio je zajedno (kao i svako od članova – pojedinačno)  – veoma cenjen i kao odlična podrška drugim muzičarima, pa su između ostalih nastupali i sa mnogim velikim imenima kao što su Al Di Meola, Stanley Jordan, Nguyen Le, Peter Erskine,  Dennis Chambers…
Klavijaturista Murray Low je i cenjeni muzički pedagog (posednjih godina je predavač  na čuvenom Stanford univetzitetu) a najpoznatiji je u latin-jazz, salsa i Afro – Cuban miljeu. U konkurenciji "Latin Jazz Corner" 2008. Godine je  nominovan za najboljeg pijanistu, a 2004. godine kao član "Machete Ensemble" bio je nominovan i za Grammy nagradu. U tom žanru saradjivao je sa još mnogo velikih imena ( Ray Vega, Tito Puente, Poncho Sanchez, Nestor Torres, David Sanchez, Horacio "El Negro" Hernandez, Giovanni Hildalgo…), a kada je reč o "tradicionalnijim jazz formama na spisku velikana sa kojima je svirao su i: Bob Mintzer, Clark Terry, Benny Golson, John Patitucci, George Duke, Bob Sheppard, John Handy…
Basista Aaron Germain  jedan je od najtraženijih muzičara sa Zapadne Obale, koji se fenomenalno snalazi u različitim muzičkim pravcima. Na spisku svetski poznatih imena sa kojima je nastupao i snimao su i: Yusef Lateef, Stanley Jordan, Andy Narell, Michael Wolff, Tommy Igoe, Bonnie Raitt, Francisco Aquabella, Nguyen Le, Scott Hamilton, John Handy, Melba Moore, Mary Wilson, Paula West….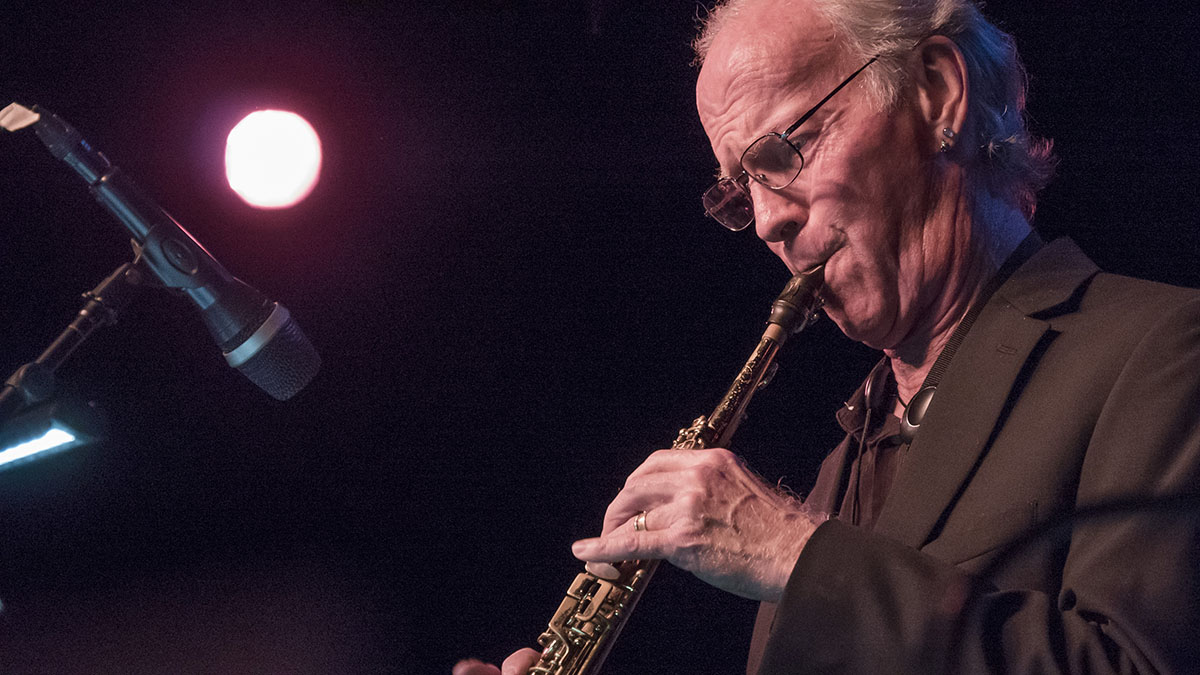 Klasično obrazovani perkusionista koji se uporedo školovao i na jazz depratmanima,  bubnjar ovog trija Jon Krosnick još kao srednjoškolac i student nastupao je i sa filharmonijskim orkestrima i različitim jazz postavama. Bio je lider nekoliko jazz sastava u kojima su svirali i basista Ron Brooks (Bob James Band), trubač  Bill Lucas (sada član Detroit Symphony), basista Ned Mann (Michel Camilo, Tania Maria), and David Mann (Tower of Power, James Taylor, Paul Simon). Takođe bio je i član  Lunar Octeta u kojem je tada svirao perspektivni mladi pijanista Craig Taborn.   Tokom bogate muzičke karijere imao je priliku da nastupa i sa nekim od legendi džeza (Chick Corea, John Patitucci…), a već godinama je muzički savetnik nekoliko značajnih jazz festivala u Kaliforniji. Ono što o Jonu Krosnicku nećete pronaći u njegovoj oficijelnoj muzičkoj biografiji je i da je uporedo sa muzikom veoma ozbiljno studirao i društvene nauke  i  uz sve navedeno– danas je i cenjeni profesor političkih nauka, socijalne psihologije i komunikologije na prestižnom Stanfrod univerzitetu!
https://www.youtube.com/watch?v=hhM20EUjKw0
https://www.youtube.com/watch?v=OgxZVzW1PIo
https://www.youtube.com/watch?v=cdjKo6mSfwk
https://www.youtube.com/watch?v=tCXWkJ5GcM8