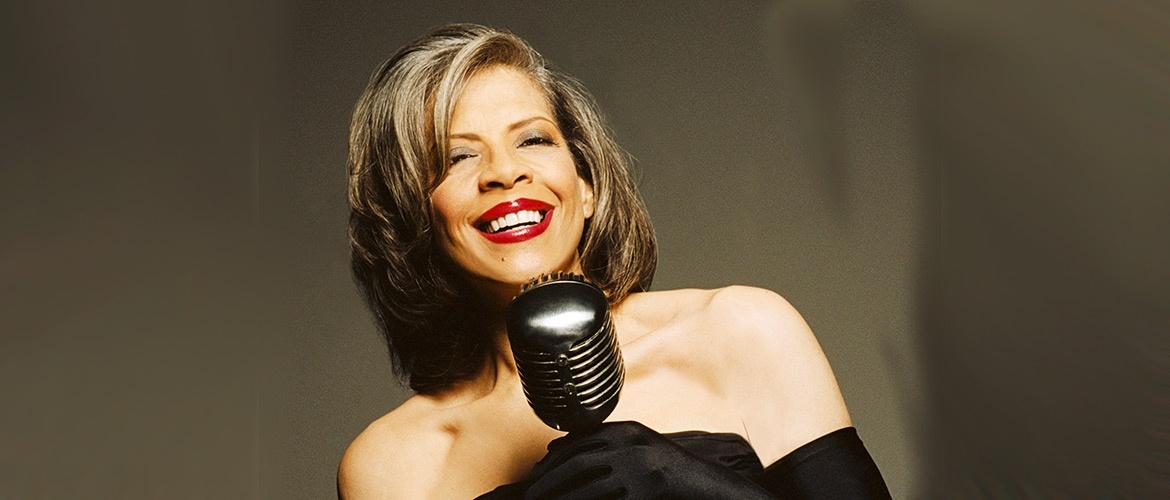 05 мај

Patti Austin – Elli u čast!
Patti Austin – Elli u čast!
Patti Austin na Nisvillu – Poznata američka ritam i bluz i džez pevačica i dobitnica nagrade Grammy za najbolji vokalni album ("Avant – Gershwin" sa WDR big bandom iz 2008. godine) Patti Austin nastupiće na otvaranju Nišvila 2017, 10. avgusta, povodom svetske proslave 100 godina od rođenja velike Elle Fitzgerald. Interesentno je da će upravo na dan nastupa na Nišvilu Patti proslaviti svoj 67. rođendan i 63 godina uspešne karijere. A o tome koliko pravo Patti Austin ima na zaveštanje velike Ele – dovoljno govori podatak da je među njenih devet Grammy nominacija – jedna bila i za album iz 2002. godine "For Ella" snimljen takođe u saradnji sa WDR big bendom.
Patti Austin je rođena u Harlemu, i sa svojih 66 godina iza sebe ima karijeru i dužu od šest decenija. Prvi javni nastup imala je sa 4 godine u legendarnom Apolo Teatru, a već sledeće godine je imala profesionalni ugovor sa kompanijom RCA Records. Njen otac Gordon je bio jazz trombonista, a čuveni muzičar i producent Quincy Jones i ništa manje poznata pevačica Dinah Washington smatrali su je svojim kumčetom. Do kraja šezdesetih uglavnom je radila kao prateći i gostujući vokal na snimanjima sa mnogim poznatim pevačima i sastavima među kojima su bili i Frankie Valli and The Four Seasons. Takođe u to vreme je bila poznata i kao "Kraljica džinglova" snimivši veliki broj reklama za mnoge poznate američke kompanije ali i državne institucije (Burger King, Almay make-up, Avon, KFC, McDonalds, Meow Mix, Impulse, Stouffer's, Maxwell House, United States Army…).
Na spisku zvezda sa kojima je pevala su i Johnny Mattis, Paul Simon, Cat Stevens, James Brown, Joe Cocker, Bette Midler, Roberta Flack, Diana Ross, Michael Jackson (duet "It's the Falling in Love" sa albuma "Off the Wall"). Početkom osamdesetih Patti je skrenula veću pažnju na sebe učešćem na seriji albuma svog "kuma" Quincy Jones-a, među kojima su i "Stuff Like That", "Dude", "From Q With Love"…
Prvi od 17 solo albuma objavila je 1976. godine. Između 1969. i 1991. godine imala je 20 pesama na R&B top listi. Početkom osamdesetih potpisala je ugovor sa kompanijom Qwest (čiji je vlasnik Quincy Jones) za koju je snimila nekoliko albuma i sa kojih su se izdvojili mnogi hitovi – između ostalih i singl "Do You Love Me?" / "The Genie" (prvo mesto na Dance Music/Club Play listi – 1981). Na istom albumu (Every Home Should Have One) našao se i njen verovatno najveći mainstream hit – duet sa James Ingramom, "Baby, Come to Me" (prva Grammy nominacija), koji se incijalno popeo "tek" do 73 mesta, početkom 1982. godine, da bi sledeće godine nakon što je pesma uvrštena u soundtrack veoma popularne "sapunice" – "Opšta bolnica" pesma stigla i do samog vrha Bilbordove top liste. Pesma "It's Gonna Be Special" koju je producirao Quincy Jones, sa albuma "Patti Austin" našla se u soundtracku filma "Two of a Kind" tandema Olivia Newton-John/John Travolta. Iako film nije ni približno ponovio uspeh "Briljantina", pesma postaje veliki svetski hit. Saradnici na sledećem albumu bili su joj producenti i kompozitori Russ Titelman, Tommy LiPuma, Monte Moir (of "The Time") and Jimmy Jam and Terry Lewis, Randy Goodrum, Michael Bolton… a prateće vokale su joj, između ostalih, pevali i velike pevačke zvezde: Luther Vandross, Jocelyn Brown, Chaka Khan, ali i Bily Joel kojem je Patti pevala prateće vokale na "Just The Way You Are".
Godine 1988. Pojavila se u Kopolinom filmu "Čovek i njegov san" (u kojem igraju Jeff Bridges i Joan Allen), a iste godine je usledila i prekretnica koja je sve više okreće džezu – album simboličnog naziva "The Real Me", kolekcija standarda na kojem se kao gosti pojavljuju George Benson i Luther Vandross. Stilski zaokret, ili kako ona sama kaže "vraćanje samoj sebi" zaokružuje prelaskom u kompaniju GRP Records, za koju je snimila i album uživo koji predstavlja i njene vanserijske kvalitete kao stand-up komičara i briljantnog imitatora. Njen album "In and out of love" iz 1998. godine zadržao se na Bilbordovoj džez listi više od dve godine. Godine 2006. predvodila je reformirane "Realettes" (grupa pratećih ženskih vokala Reja Čarlsa) na albumu "Ray sings, Basie Swings" posvećenom pravom muzičkom geniju – Reju Čarlsu.
Petti Austin je takođe kreirala sopstveni "one – woman" šou program, i bila koautor ekstravagantnog muzičkog programa "Beboperella" kojim mlađim generacijama prenosi zvuk i duh be-bop ere. Takođe je i koautor dokumentarnog serijala "Oh Freedom" u kojem istražuje traganje za slobodom i jednakošću afro-američkog naroda u Americi – čime i definitivno potvrđuje status velikog umetnika čija kreativnost ne poznaje granice.
Pretprodaja karata za Nišville 2017 počela je pre deset dana a cena kompleta ulaznica za prvih 500 kupaca je 1.500 dinara.
Od pratećeg vokala do zvezde
Patti Austin se pojavljuje i u Oskarom ovenčanom dokumentarnom filmu "20 stopa od zvezda" iz 2013. godine koji govori o sudbinama fantastičnih pevačica čija je sudbina bila (a nekima i definitivno ostala) da budu prateći vokali zvezda, koje po pravilu imaju mnogo slabije vokalne kvalitete. Patti Austin je upravo jedan od (retkih) izuzetaka, odnosno, neko ko je počeo pevajući prateće vokale i uspeo da zasluženo izgradi reputaciju muzičke zvezde.
Majčina bolest je spasila 11. septembra
Patti je imala avio kartu za 11. septembar 2001. godine na letu broj 93 kompanije United Flight, odnosno u jednom od otetih aviona kojima su teroristi samoubilačkim napadima srušili "Kule bliznakinje" i ciljali Pentagon, ali su se putnici i posada suprotstavili terpristima pa se avion srušio u nenaseljenu zonu. Međutim, nekoliko dana ranije, njena majka je doživela moždani udar, pa je Patti zamenila kartu za dan ranije.