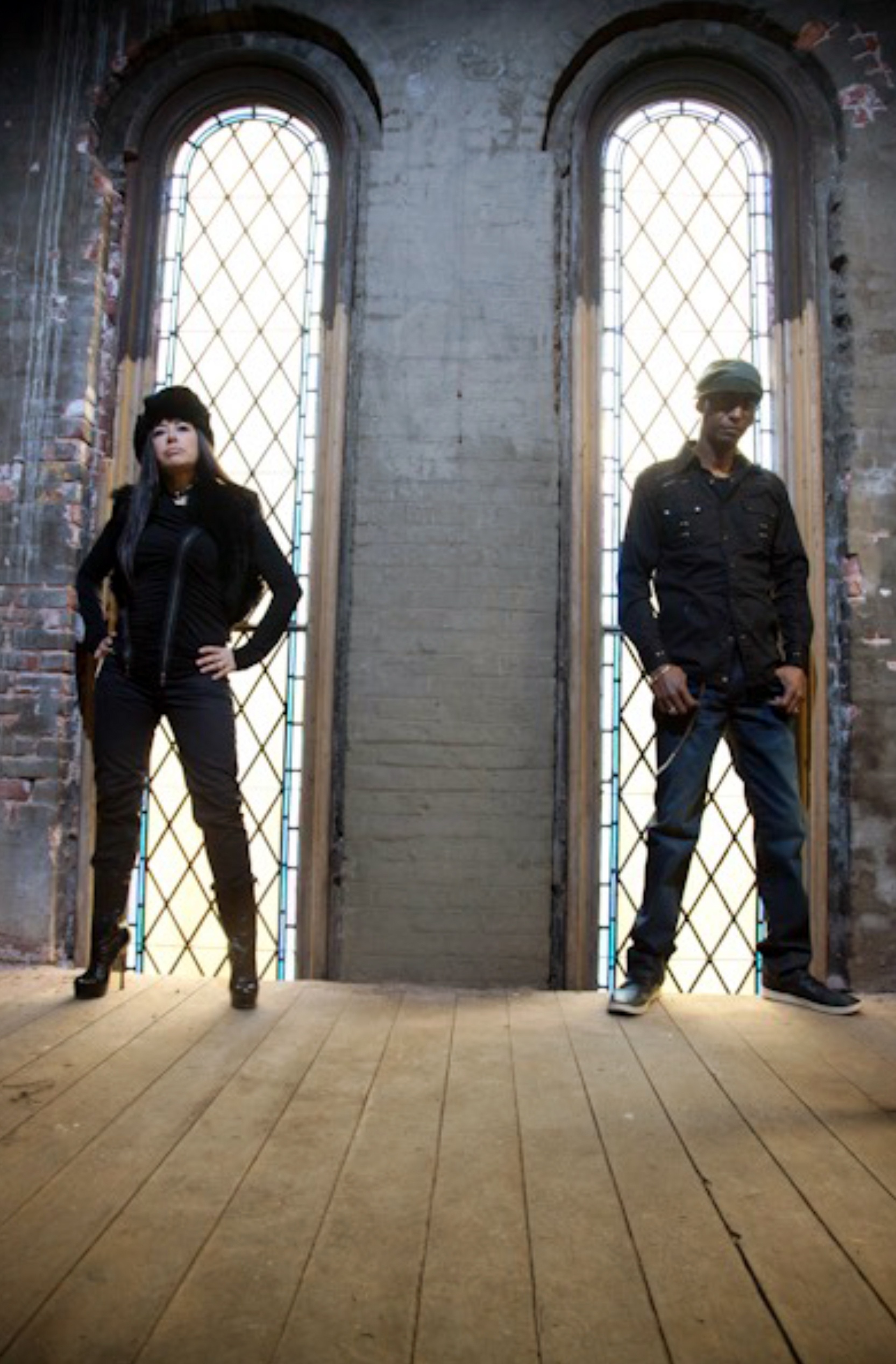 05 феб

Omarr Hakim & Rachel Z na Nisvilu
Bubnjarska legenda dolazi u Niš
Omar Hakim & Rachel Z "OZ Experience" na Nišvilu
Jedan od najpoznatijih bubnjara na prelazu iz starog u novi milenijum Omar Hakim (Njujork, 1959) nastupiće na predstojećem Nišvilu u sastavu OZ Experience koji predvodi sa svojom suprugom pijanistkinjom Rachel Z (Rachel Carmel Nicolazzo) u petak 10. avgusta. Kao članovi ove fenomenalne bračno-muzičke franšize nastupiće i fenomenalni francuski umetnici: basista Linley Marthe i lider benda "Grand Baton" -gitarista (rođen na karibima) JC Maillard.



Omar Hakim, rođen u Njujorku 1959. godine, bez sumnje je jedan od najcenjenijih i najtraženijih bubnjara tokom poslednjih decenija. Bubnjeve je počeo da svira sa pet godina. Zahvaljujući tome što je njegov otac Hasan (trombonista u big bendovima Djuka Elingtona i Kaunta Bejsija) bio dobar prijatelj Džona Koltrejna, Omar je imao priliku da se  još pre tinejdžerskih godina uči od legendi kakve su Elvin Džons i Art Bleki, a sa jedanaest godina ga je "pod svoje" uzeo Klajd Lukas – bubnjar Bejsijevog orkestra. Kao petnaestogodišnjak je 1974. krenuo na svoju prvu američku turneju sa Jae Mason Group. U to vreme je upoznao veliki broj značajnih muzičara sa kojima je saradjivao narednih godina, Nile Rogers i grupa Chic, Marcus Miller, Victor Bailey, Hugh Masakela. Prvi značajniji džez angažman dobio je u bendu vibrafoniste Majka Mainierija (kasnije lidera Steps Ahead) sa kojim ga je upoznao prijatelj iz detinjstva Markus Miler, a u žižu džez javnosti dolazi kada se priklujučio džez rok velikanima – grupi Weather Report. Njegove džez reference sadrže i nastupe i snimanja sa Majlsom Devisom, Herbijem Henkokom, Vejnom Šorterom, Stenlijem Klarkom, Džonom Skofildom, Roj Ejersom, Džordžom Bensonom … Iako je u džez krugovima aklamacijom prihvaćen kao vrhunski bubnjar  (ali i kompozitor, aranžer, producent) Omar Hakim nikada nije imao prerasude ni prema drugim muzičkim pravcima (kako sam kaže, posebno ceni britansku alternativnu scenu), pa su tek neka imena sa spiska rok, pop, soul, fank (…) zvezda sa kojima je sarađivao i: Sting The Dream of the Blue Turtle, i turneja, film i živi album  Bring on the Night, Dejvid Bouvi ("Let`s Dance"), Madona, Majkl Džekson, Mik Džeger, Kejt Buš, Brajan Feri, Maraja Keri, Selin Dion, Jewel… kao i grupe Daft Punk, Journey i Dire Straits… Legenda kaže da je, kada je ustanovljeno da su bubnjarske deonice originalnog bubnjara za album Dire Straits  "Brothers in Arms" neupotrebljive –  pozvali su Hakim i on ih je ponovo snimo za dva dana!





S druge strane, Hakimova saputnica – i u muzici i u životu – Rachel Z kaže da je od detinsjtva ali i tokom studija džeza (Berkli, Nju Ingland) bila veliki džez čistunac i da su jedine stvari iz popularnih stilova koje je smatrala vrednim bile grupe Steely Dan, Yes i Police. Snimala je i nastupala sa Vejnom Šorterom, grupom "Steps Ahead" (1988 – 1996), a o tome kakav status je još u to vreme imala u džez krugovima govori i podatak da su joj na prvom (od devet) solo albumu ("Thrust the universe" – 1994) gostovale istinske legende: na "akustičnoj strani" – Čarnet Mofet i Al Foster, a na "električnoj" – Leni Vajt i Viktor Bejli. Gostovala je i na albumima i nastupala na turnejama sa Al Di Meolom, Bobijem Votsonom, Redžinom Karter, Teri Lin Kerington… Međutim, pažnju počinju da joj privlače i drugi  muzički pravci – pre svega alternativni rok.  Kao i Omar, postala jedan od najsvestranijih muzičara – pa njene reference van džeza obuhvatuaju turneje i snimanja sa Piterom Gebrijelom (2 albuma), i Pinom Danielem (čak 6 albuma).





Iako se njih dvoje poznaju već dve decenije, a čak su zajedno i učestvovali na projektima nekih drugih muzičara, saradnja na albumu Rachel Z "I Will Possess Your Heart"  na kojem je Hakim svirao polovinu numera – označava novo poglovlje u karijerama oboje muzičara. Na albumu su se našle obrade nekih od remek dela modernog- alternativnog roka Angry Chair" – Alice in Chains, "Sour Girl" – Stone Temple Pilots, "Lost" – Coldplay i naslovna  "I Will Possess Your Heart" –  Death Cab for Cutie). I dok mnogi džezeri u sličnim situacijama kada je reč o obradama  pop i rok pesama prave startnu grešku u "presviravaju" –  Omar i Rachel su, kako sami kažu pokušali da "tumače melodije iznutra" odnosno da poštuju origunalne forme tih pesama i onda ih ritmično obrade, a  da pri tom ostane dosta prostora za kreativnost u improvizacijama. Tokom te saradnje, osim muzičke, "proradila je i emotivna hemija", a kada je trebalo da se krene na promo turneju Omar je predložio da se napravi i "rebrending" dotadašnjeg imena sastava " Rachel Z Trio" – prvo u "Trio of OZ", a poslednjih godina nastupaju u većim formacijama kao: Omar Hakim Rachel Z "OZ Experience".


Konceptualno, ova postava je na liniji tradicije manjih postava koje su, redom, predvodili  Erol Garner, Ahmad Džamal ili Bil Evans, ali se repertoar znatno razlikuje od repertoara "standardnog" džez trija (odnosno, u poslednje vreme kvarteta). Jer teško da ćete pronaći džez sastav koji na istom koncertu izvodi i Šorterovu "E.S.P." i "Sour Girl" grupe Stone Temple Pilot. Uostalom, kao što je Majls Devis tokom pedesetih na svoj repertoar stavljao i popularne pesme poput "Surrey with the Fringe on Top" i  "Someday My Prince Will Come", a Koltrejn tokom šezdesetih obrađivao "šlagere" kao što su "Someday Mz Prince will Come" ili "Chim-Chim-Cheree", tako Omar i Rachel danas stavljaju lični pečat na pop muziku svog vremena.


Rachel Z  – video klipovi:
https://www.youtube.com/watch?v=kXXqIZQUcaM
https://www.youtube.com/watch?v=qF10UFf63n8
Informacije o prodaji ulaznica za Nišville:
http://www.eventim.rs/rs/ulaznice/nisville-2018-nis-niska-tvrdava-474116/event.html
https://nisville.com/sr/turisticke-informacije/karte/