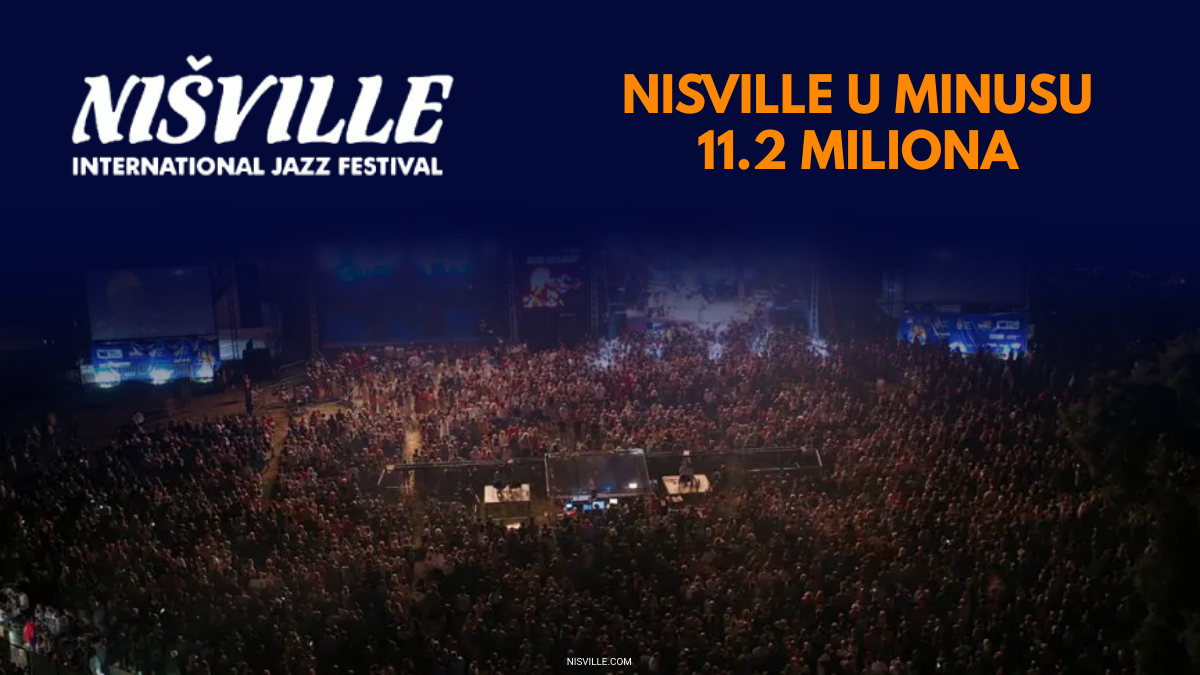 20 дец

Nišvil u minusu 11.2 miliona

Savet Nišvila koji čine 8 predstavnika Grada Niša i 1 predstavnik Nišvila usvojio je septembra programski i
finansijski izvestaj 28. izdanja Nišvila . Izmedju  5. i 14. avgusta održano je 137 koncerata, 16 pozorišnih
predstava, prikazano 82 filma i organizovano još 56 performansa, izložbi i promocija.

Direktor festivala Ivan Blagojević kaže da su ukupni rashodi festivala 65.820.000 dinara, a prikupljeno je
svega 54.546.000 dinara . Ostali su neisplaćeni troškovi zakupa bina, tribina, razglasa, svetla, hotelskog
smeštaja, štampanog materijala, a prvi put posle puno godina i deo troškova  izvodjača – u ukupnom iznosu od
11.274.000 dinara. Grad Niš po ugovoru nema obavezu pokrivanja gubitaka Nišvila. Razlozi gubitaka su pored
slabije zainteresivanosti sponzora, loših  vremenskih prilika i ogroman  skok svih troškova. Gubitak bi svakako
bio manji da je Grad podržao Nišvil istovetnim iznosom kao pre početka pandemije Covida 19.

Kako bi se izbegli sukobi sa lokalnom budžetskom inspekcijom, Nišvil je angažovao  licenciranu revizorsku
kuću koja je dala pozitivan izvestaj utrošenih sredstava. Iako se lokalna budzetska inspekcija gasi 31. decembra
ove godine, Nišvil se nada da nikada više neće morati da objašnjava budućoj republičkoj budžetskoj inspekciji
opravdanost plaćanja pratecih programa festivala, niti zamene benda Earth, Wind and Fire  grupom Gipsy
Kings zbog bolesti Al McKay-a.
"Šteta koju je Nišvilu nanela lokalna budžetska inspekcija svojim nestručnim tumačenjem zakonskih propisa ,
delimično ce biti ispravljena presudom Upravnog Suda, ali to će teško popraviti odnos Grada prema Nišvilu.
Niko iz gradskog rukovodstva se od septembra do danas nije zainteresovao kako će Nišvil pokriti svoje
gubitke, niti pokazao želju da Nišvil ostane u Nišu, tako da mislim da sam bio u pravu kad sam letos izjavio da
niko neće zaplakati za Nišvilom" – izjavio je direktor Ivan Blagojevic

Nišvil je obustavio do daljnjeg potpisivanje ugovora sa izvodjačima za Nišvil 2023 (za izdanje koje bi trebalo
da se održi u Nišu), iako je već više od 120 bendova poslalo svoje ponude, a prvi put u ovo doba godine  nije
pustio u  prodaju  komplete ulaznica za predstojeće izdanje.