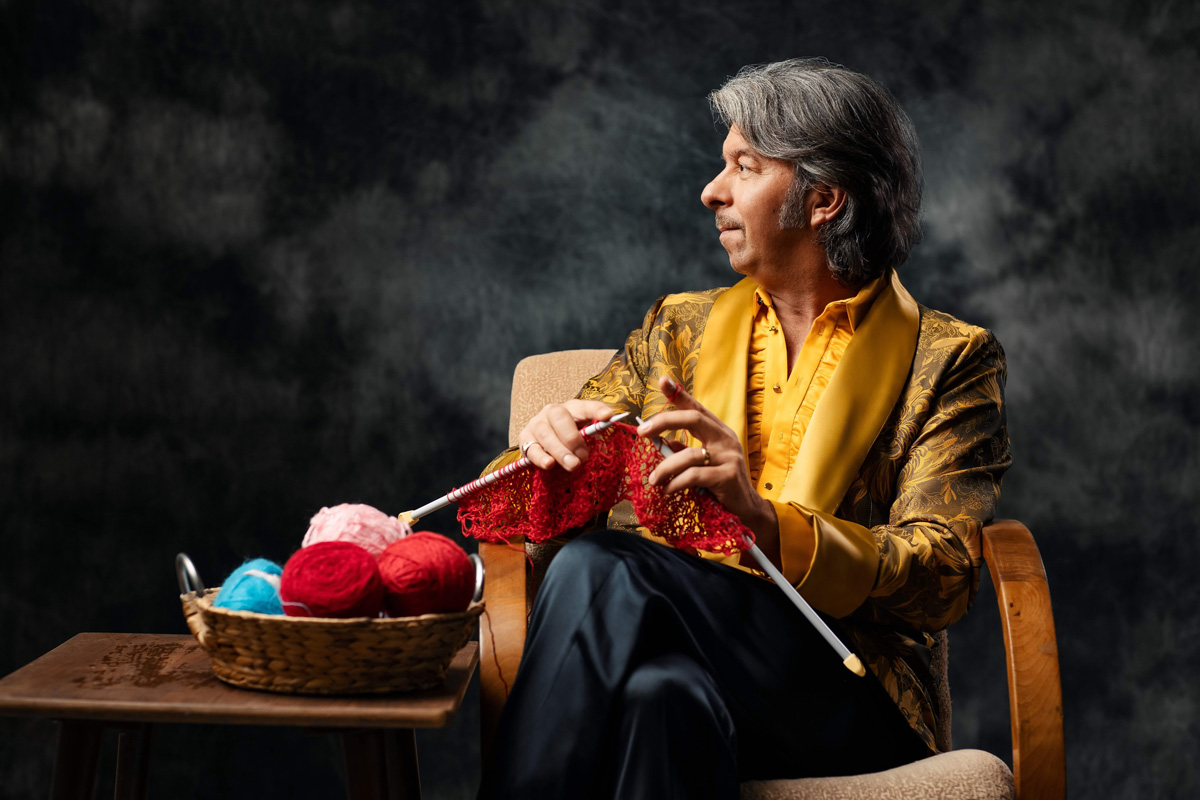 05 апр

Magnifico na Nišvilu
Neodoljivi »šarlatan iz Slovenije« dolazi u Niš
Magnifico na Nišvilu
Harizmatični slovenački kantautor srpskog porekla Robert Pesut nastupiće sa svojim bendom na ovgodišnjem Nišvilu – druge večeri festivala – u petak 12. avgusta.
Tokom tri decenije, Magnifico je stekao status velike zvezde – i to ne samo u balkanskim okvirima. Magazin »Roots World« je o njemu još 2010. godine napisao: "On ima umetničko ime koje odgovara "pastiškoj" ličnosti čiji bezbrižni ekscesi aludiraju istovremeno na Liberačea, Madonu, Borata, Duanea Edija, Enija Morikonea, Klinta Istvuda…… S druge strane, "Sound and Image" je o njemu rekao: "Sa finim odmakom od duvačkog zvuka srpskih romskih orkestara i van okvira Kusturice i Bregovića, Magnifiko je izgradio svoj krosover-svet koji meša bukvalno sve u pop biznisu što miriše na apokaliptičnu zabavu. Magnifico je stvaran i stoga ne mora biti verodostojan". On pak u svom karakterističnom stilu za sebe kaže: "Ja sam šarlatan. Nemam diplomu, ne znam da čitam muziku, ali komponujem muziku za filmove. Shvatio sam da je izvođenje muzike najviši nivo šarlatanizma i paranauke. Napravljen je za ljude poput mene."
U rodnoj Sloveniju ga smatraju nacionalnim blagom, a nepodeljeno oduševljenje izaziva i ne samo zemljama okruženja. Njegove pesme su mešavina popa, R&B-a, tehna, surf roka, tvista, latinoa, turbofolka i Balkanfanka. Tekstovi, često provokativni, interpretirani su takođe na samo njemu svojstvenoj mešavini slovenačkog, srpskog, italijanskog i "slomljenog engleskog". Prelomni trenutak njegove karijere bio je 2004. godine kada je Soni Music Entertainment objavio njegov četvrti studijski album "Eksport/import", sa hitovima "Hir ai kam, Hir ai go" i "Giv Mi Mani", a njegov peti studijski album "Magnification" objavila je Piranha Musik. Prvi singlsa albuma "Zum zum" koji spaja salvu surf gitara sa zvukom čarobnjaka romskog saksofona Ferusa Mustafova.
Jedan od ključeva za objašnjenje fenomena Manjifika je činjenica da ga poštuju i probirljivi intelektualci, ali i najšira publika koja se okuplja na njegovim koncertima. Veliku popularnost u Srbiji duguje i saradnji sa Draganom Bjelogrlićem za čije je filmove
"Montevideo bog te video" i "Montevideo, vidimo se" kao i seriju "Senke nad Balkanom", napravio upečatljivu muziku, koja je nastavila svoj život i nezavisno od malih i velikih ekrana. Njegova pesma "Pukni zoro" iz filmskog serijala "Montevidea" savršen je primer umetničkog dela koji prevazilazi svog autora. Pesmu je za soundtrack na španskom (pod imenomm "Madrugadas" otpevala čuvena španska pevačica Luz Casal (poznata pre svega po kultnim pesmama "Piensa en mi" i "Un ano de amor" koje su obeležile kultni film Pedra Almodovara "Visoke" potpetice"), a u pratnji Umetničkog ansambla Vojske Srbije "Stanislav Binički" sa kojim Magnifico ima i uspešnu koncertnu saradnju. Osećaj autentičnog, vanvremenskog klasika toliko je duboko odjeknuo u srpskom narodu da su oko njega istog trenutka niknuli brojni mitovi. Veliki procenat stanovništva još uvek veruje da je "Pukni zoro" zaista tradicionalna ratna pesma nastala u vreme Prvog svetskog rata, pa nije retkost da zbog nje često izbijaju i kafanske tuče u odbranu ideje da je pesma prvobitno napisana za "Gvozdeni puk", najodlikovaniju jedinicu u istoriji srpske vojske. Čak i suočeni sa nepobitnim dokazima, mnogi ne mogu da poveruju da je tako autentičnu, srceparajuću narodnu pesmu mogao da osmisli tako moderan izvođač. Pesma se čvrsto etablirala kao glavni "soundtrack" i na nacionalnim sportskim događajima visokog nivoa. Čuti kako je uglas peva 50.000 glasova na legendarnoj beogradskoj Marakani je iskustvo koje se ne zaboravlja. "Pukni zoro" je u muzičkom serijalu RTS-a proglašena za jednu od 60 najlepših srpskih "narodnih" pesama. O popularnosti te pesme koji ni sam nije očekivao Magnifiko kaže: "Moji prijatelji, Cigani, tapšu me po ramenu, vičući: 'Magnifiko, bravo! Ovo je do sada najunosnija pesma na našem repertoaru. Kad god je sviramo posle ponoći, bakšiš stiže u slapovima '. Slična stvar se ponovila i sa pesmom "Divna" – delom soundtracka serije "Senke nad Balkanom", koja takođe postaje kafanska himna.
Magnifiko ima i izuzetno uspešnu koncertnu saradnju sa. Na zajedničkim koncertima pesmu "Pukni zoro" (pod nazivom "Madrugada") je kao specijalni gost izvodila.
"Možda mislite da je on jedna velika šala, ali niko ne stavlja toliko muzičke magije u puku šalu i trebalo bi da slušate, vi obični smrtnici, kako Magnifiko Veličanstveni skače između jezika kao što bi mnogi od vas skakali između izbora u meniju picerije ", stoji između ostalog u recenziji njegovog albuma "Charlatan de Balkan" na sajtu Bluesbunny. I nešto u tom njegovom prepoznatljivom brkatom osmehu nas uverava da najbolje tek dolazi.
His Aj Kam, Hir Aj Go official spot
Hir Aj Kam, Hir Aj Go – live – Magnifico & Umetnički ansambl Vojske Srbije "Stanislav Binički"

Madrugadas – Magnifiko & Luz Casal

Magnifico – Say No When You Gotta Say Yes (official video)