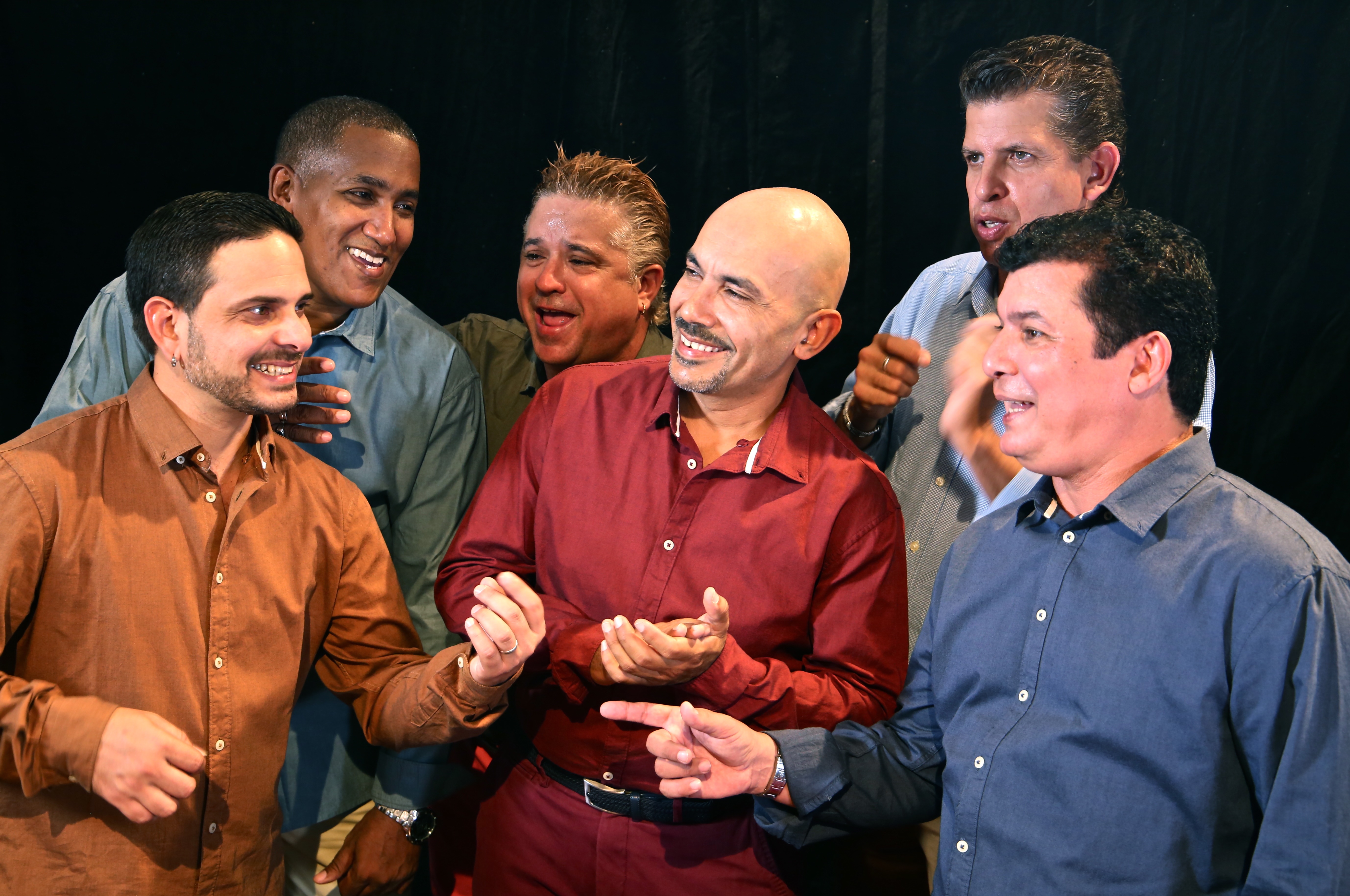 13 дец

Kubanska vokalna atrakcija na Nišvilu
Vocal Sampling prvi put u Srbiji i regionu
Kubanska vokalna atrakcija na Nišvilu
Neverovatni kubanski muški a cappella sekstet Vocal Sampling nastupiće na Nišville jazz festivalu 2020, u petak 14. avgusta. Ovaj muški vokalni sekstet koji glasovima dočarava muzičke formacije u rasponu od rock benda pa do filharmonije, do sada je objavio osam albuma, a njihovi nastupi publiku u prvom trenutku ostave u neverici, odnosno "otvorenih usta",  a bisevi  su, po pravilu, propraćeni salvama aplauza.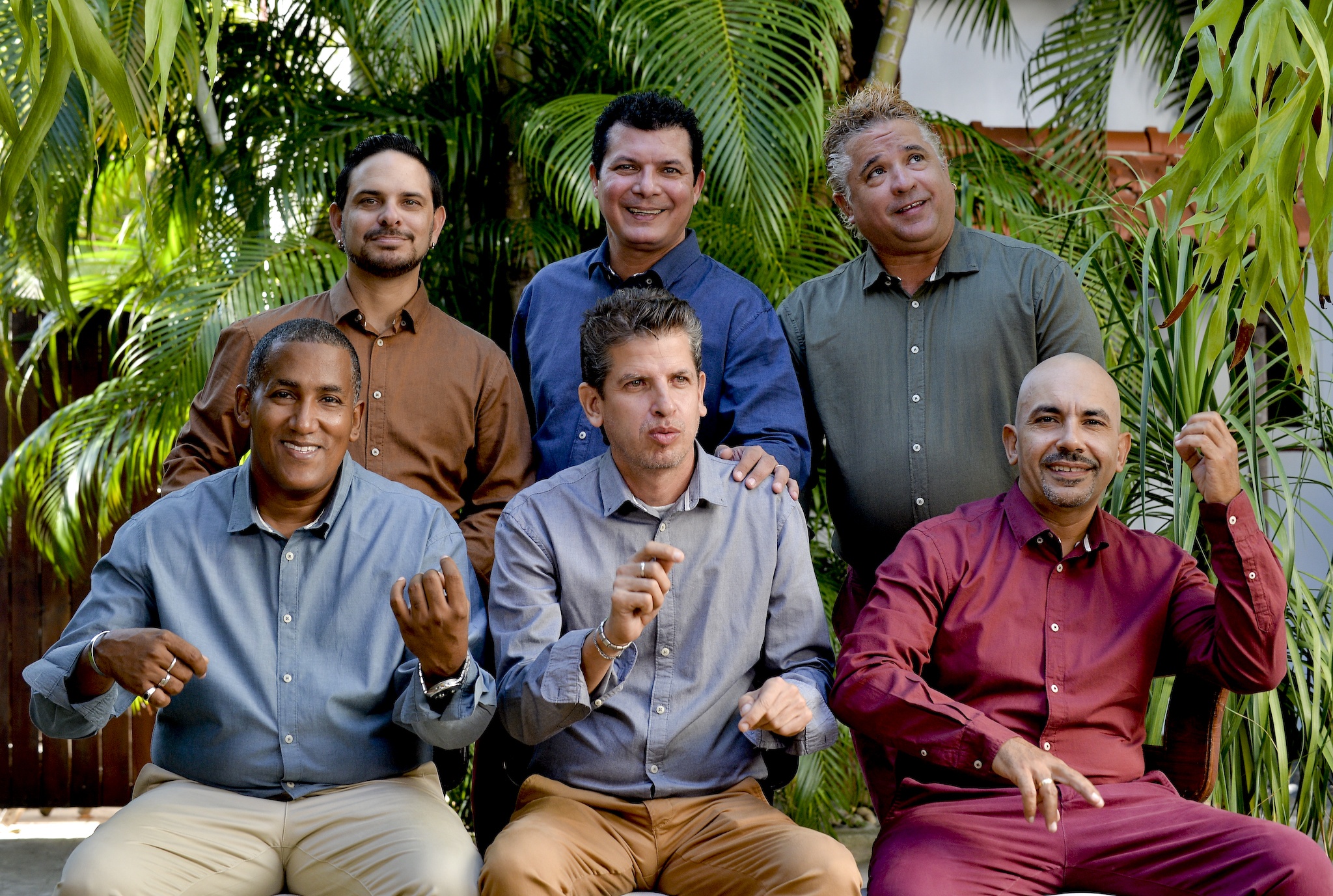 Vocal Sampling su najširu svetsku popularnost stekli obradama pop – rock hitova kao što su "Hotel California"  ili "Every breath you take" u kojima su bukvalno prekopirali originalne aranžmane, i to tako da većina neupućenih misli da je reč o nekom audio-tehničkom triku. Iako na repertoaru imaju i kompozicije iz domena klasičnog i latino džeza, Negro spirituala, ali i dela klasične muzike ("Tako je govorio Zaratustra"), članovi sastava se prevashodno čvrsto drže svojih korena, bilo da izvode afro – kuban standarde ili autorske kompozicije.
A sve je počelo 1989. godine kada grupa prijatelja – studenata  Muzičke akademije u Havani, razonode radi,  krenula da glasovima imitira instrumente ( u rasponu od udaraljki i basa, preko limenih i drvenih duvačkih instrumenata, pa do gudača, gitara sa svim mogućim efektima… pa do klavira) i da to sklapa u aranžmane, na tragu koji su još tridesetih godina dvadesetog veka naznačili američki sastavi "Mils Brothers" i "Delta Rhythm Boys". Već prvi album "Una forma mas"  (1993) skrenuo je pažnju publike širom sveta, ali i muzičara kao što su Bobby McFerrin, Peter Gabriel, Paul Simon…  Godine 1996. dobili su poziv Quincy Jonesa da zajedno sa  Chakom Khan, Phill Collinsom, Mickom Hucknalom i Toots Thielmansom,  nastupe u programu kojim je na Montreux Jazz Festivalu obeleženo pola veka karijere ovog legendarnog producenta, kompozitora, bend lidera i muzičara. Vocal Sampling praktično od tada imaju veoma frekventan raspored turneja, a na spisku najprestižnijih koncertnih sala i klubova u kojima su nastupali (na nekim mestima i po više puta) su i: Explanade Hall u Singapuru, Ronie Scott Club u Londonu, New Morning u Parizu, opere u Beču i Tel Avivu, Hollywood Bowl u Los Andjelesu, a samo neki od najznačajnih festivala na kojima su bili među headlinerima su: WOMAD festivali (u Engleskoj i Španiji), WOMAX (Berlin), Beč, Vankuver, Pariz, Madrid, Kanari, Borneo, Brazil, Meksiko, Japan, Njujork, Majami, Paleo Festival  (Nyon u Švajcarskoj) , Prolećni festival (Bourges u Francuskoj), April Jazz (Finska), World Music Festival u Šangaju… a jedna od potvrda velikog uspeha i zaslužene popularnosti svakako je bio nastup (u sklopu serijala koncerata " BBC Proms") u legendarnom londonskom  Royal Albert Hallu. Njihov album "Cambio de Tiempo"  imao je čak tri Grammy nominacije 2012. godine u kategorijama: najbolji tropical album,  najbolji snimak i producent godine i najbolje producirana pesma. Prikazi nastupa u najčuvenijim svetskim štampanim medijima potvrđuju da  Vocal Sampling nisu tek puka atrakcija tj. egzibicija koja za cilj ima samo da "na prepad" publiku  ostavi "otvorenih usta" , a nepoverljive natera da provere da li se iza bine ne nalazi pravi orkestar (što se, istini za volju – uvek i događa!), već jedna kompletna, skladna i originalna muzička priča.
Članovi sastava su: Rene Banos Pascual (umetnički director, kompozitor, aranžer glavni i prateći vokali), Oscar Porro Jimenez (bas), Reinaldo Sanler Maseda (glavni i prateći vokali), Pedro Guillermo Bernard Coto (udaraljke),  Luis Alberto Alzaga Mora (glavni i prateći vokali) i Ruben Dario Perez Guerra (glavni i prateći vokali).
https://www.youtube.com/watch?v=_xj1ncF5hSY    Hotel California
https://www.youtube.com/watch?v=4XluRPolC3I     Buscando guayaba
https://www.youtube.com/watch?v=TrI21bZsQ80   Every breath you take
https://www.youtube.com/watch?v=LdKip6pzEwo     El lunes que viene empiezo