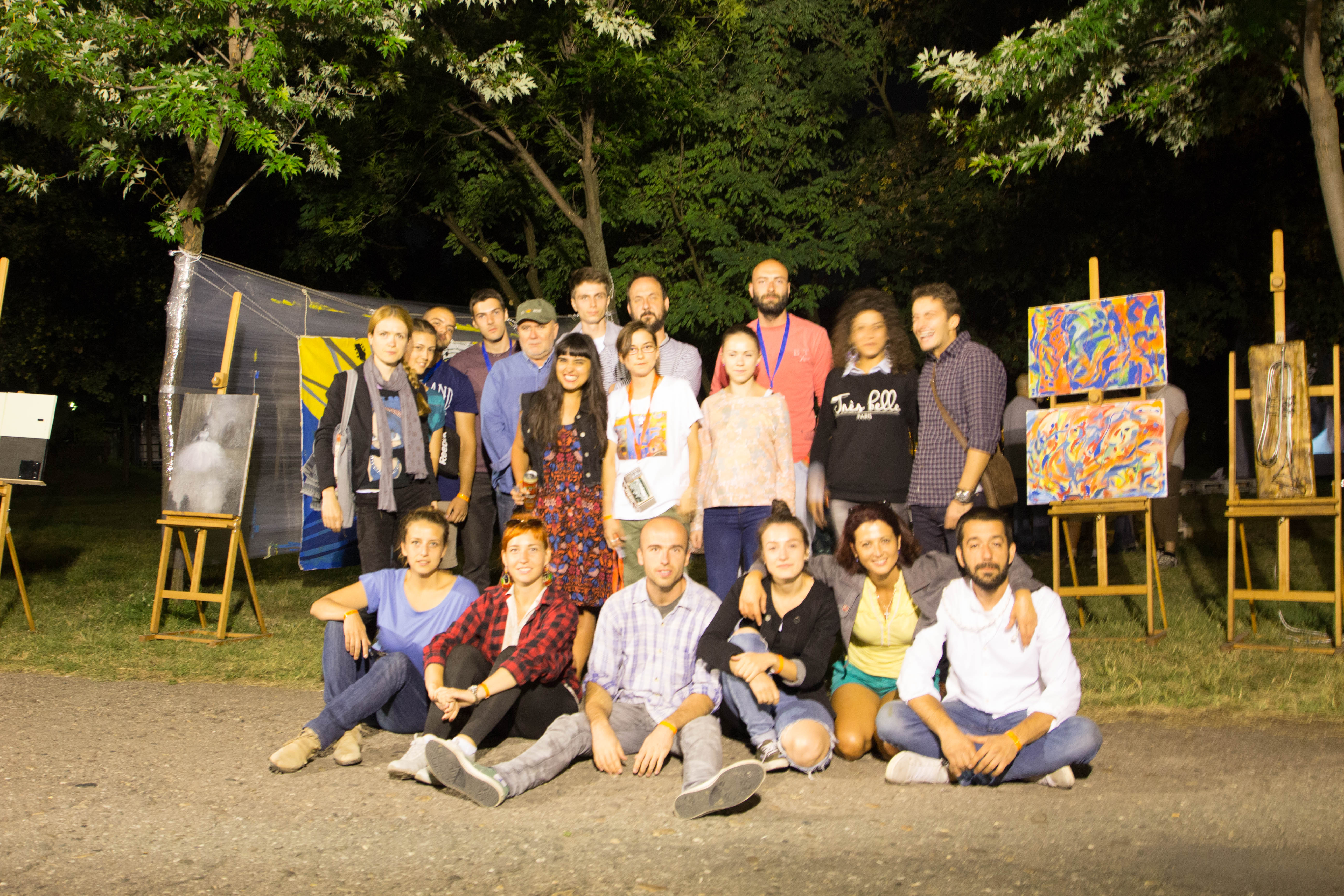 31 јул

Izabrani učesnici Nišville umetničke kolonije "Art to go Jazzy"

Izabrani učesnici Nišville umetničke kolonije "Art to go Jazzy"

Nisvill fondacija i Udruženje umetnika ARTEF obaveštavaju da je selekcija učesnika druge umetničke, internacinalne kolonije mladih pod nazivom ART TO GO JAZZY završena. Ovo je druga umetnička kolonizacija niške Tvrđave, u organizaciji Nišvill fondacije i ARTEF-a, za vreme Nišvill jazz festivala, a ispred izgorelih ateljea. Na ovogodišnji konkurs pristiglo je preko sedamdeset prijava mladih umetnika, profesionalaca i studenata iz zemlje i inostranstva.

Selekciju pristiglih radova vršili su profesor Perica Donkov, koji je jedan od umetnika čiji je atelje izgoreo, Radmila Kostić, kustos Galerije savremene umetnosti Niš i direktor Nišville jazz festivala Ivan Blagojević. Ovogodišnja komisija je imala ozbiljno težak posao slekcije kanditata. Pri selekciji birani su oni različitih senzibiliteta i orjentacije kako bi i time doprineli na kvalitetu i značaju prestavljanja i realizacije ideje multikulturalnosti, multiuniverzalnosti i multipovezanosti različitih izraza i formi na jednom mestu.

Odabrano je dvadesetoro vizuelnih umetnika koji će svoje umetničke kreacije realizovati u područku skulpture, slike, crteža i multimedije. Umetnici iz Srbije su: Jovan Rakić, Marija Jeftić, Marko Tošić, Nemanja Jovanović, Vladimir Vinkić, Jovan Spasić, Silvija Bogić, Suzana Dželatović, Mladen Stanković, Marko Veljković Krapa, Milenko Balović, Novak Novaković, Jana Mitrovska, Milena Stanisavljević, Milan Vračar, Julija Milićević. Predstavnica Rusije je Marabella Sergeevna Ozerova, Makedoniju predstavlja Valentina Ilijevska, Sabrina Sabreg iz Francuske, Plamena Paskaleva i Konstantin Konstantinov iz Bugarske.

Produkciju umetničkih dela i kreativni process možete ispratiti u toku trajanja Nišville jazz festivala u trećem koridoru niške Tvrđave u ART TO GO JAZZY zoni, a ispred izgorelih ateljea.

Ističemo da je ideja za mesto održavanja kolonije potekla je iz potrebe da se skrene pažnja na ateljee koji od 2003. godine stoje kao ruglo i ružan podsetnik o stavu i načinu na koji se nadležne institucije ophode prema umetnicima, a ovde i autorima sa reputacijom istaknutih umetnika čiji su radovi zajedno sa zidinama izgoreli.

Motiv za pokretanje ovog projekta je pre svega angažovanje mladih, školovanih umetnika, stvaranje prostora za njihovu promociju i aktuelizaciju umetnosti kao i predstavljanje umetnosti van galerijskog prostora. Saradnja umetnika okupljenih na jednom mestu rezultirala je I rezultiraće razmenom iskustava, otvorenim raspravama o umetnosti i kulturi danas, o ambijentu i konzumentima kulture, te i o nužnoj potrebi za implementiranje vrhunske umetnosti i kulture u sve pore našeg društva.

Od naših učesnika očekuje se da svoje radove prilagode ideji festivala. Tematska odrednica je jazz kao sloboda umetničkog izražavanja, odatle i potiče naziv projekta "ART TO GO JAZZY".

Ispred ARTEF-a stoje Nevena Stefanović i Jelena Živković.