U susret manifestaciji "Nišville u Beogradu" – 2. Decembra u Sava Centru
Tokom koncerta legendarne grupe Gipsy Kings u Sava Centru u nedelju 2.
decembra snimaće se završni kadrovi filma o kralju romske muzike Šabanu
Bajramovicu reditelja Željka Mirkovića koji će emitovati jedna od najvećih svetskih
TV stanica za dokumentarne filmove.
Paco Baliardo, osnivač Gipsy Kingsa i najstariji sin Manitasa del Plate pojaviće se na bini sa statuetom Šabana Bajramovica i posvetiti mu nekoliko pesama među kojima originalnu Šabanovu kompoziciju "Đeli Mara po vašari", koju je kasnije Goran Bregović zaštitio pod imenom "Mesečina", kao i da će Šabanu u čast izvesti "My Way".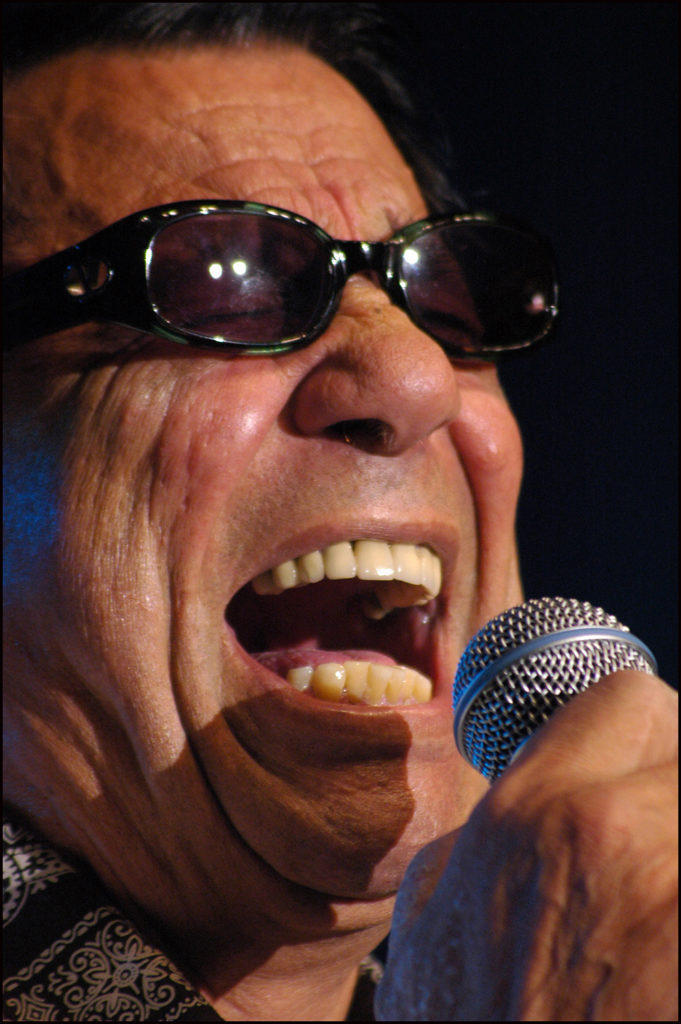 Direktor Nisvila Ivan Blagojević izjavio je da su Gipsy Kings bili grupa koju je Šaban najviše voleo a da mu je omiljena numera bila upravo "My Way" koju je preveo na romski jezik i uvežbavao je sa klasičnim džez bendom u Nišvil radiju, uz nekoliko drugih džez standard, u nameri da snimi album autentičnog romskog džeza. Zbog Bajramovićevih problema sa srcem taj album nikada nije završen. Šaban je često pričao da bi voleo da je on napisao tu pesmu, a inače, na osnovu ekspresivnosti izvođenja, bio je ubeđen da je Frank Sinatra i komponovao "My Way", mada je reč o melodiji "Comme d'habitude" koju je napisao fransuski tandem: Jacques Revaux i Claude Francois, za koju je Paul Anka napisao sasvim novi tekst.
Koncert u Sava Centru desiće se u istom prostoru, tačno nakon 10 godina od velikog koncerta "Prijatelju Šabanu" koji je zahvaljujući Ministarstvu kulture i Nišvilu održan u čast tada preminulog pevača .
Tokom svih prethodnih izdanja Nišvila reditelj Željko Mirković, inače rođeni nišlija nosilac 53 internacionalne nagrada, kandidature za Oskara i predavač predmeta "Film i digitalni mediji " na američkom univerzitetu, snimao je sa svojom ekipom nastupe i izjave o Šabanovoj muzici najvećih zvezda festivala dobitnika nagrade "Nisville Grand Prix – Šaban Bajramović" medu kojima su bili i Solomon Burke, Blues Brothers, Candy Dulfer, Incognito, Alpha Blondy i drugi.
Željko Mirkovic je izjavio da Šaban i popularnost njegove muzike jesu primer takozvane " Meke Moći " i širenja pozitivne slike šarma jednog naroda i da planira da pored filma uradi i seriju od 10 epizoda na sličan način kako je to uradio sa svojim poslednjim filmom "Teslin narod" .
Koncert grupe Gipsy Kings je deo akcije decentralizacije kulture "Najbolje sa Nisvila u Beogradu" i pored njihovog celovečernjeg koncerta, polučasovnim nastupima u velikoj Sali Sava Centra predstaviće se i "Nišville Big Band" sa dirigentom dr Dragoslavom
Petrovićem i najbolji srpski džez sastav u međunarodnim okvirima "Eyot", a u foajeu – "Nišville Youth Orchestra" i "Jayus Jazz".  Takođe, posetioci će moći da vide i izložbe slika nastalih na umetničkoj kolonizaciji niške tvrđave "Art to go Jazzy" kao i strip radove ovogodišnje "Nišville Striporame" među kojima i rad Viktora Bogdanovića, crtača Supermena i Betmena.
Šaban Bajramović – Djeli Mara po vašari