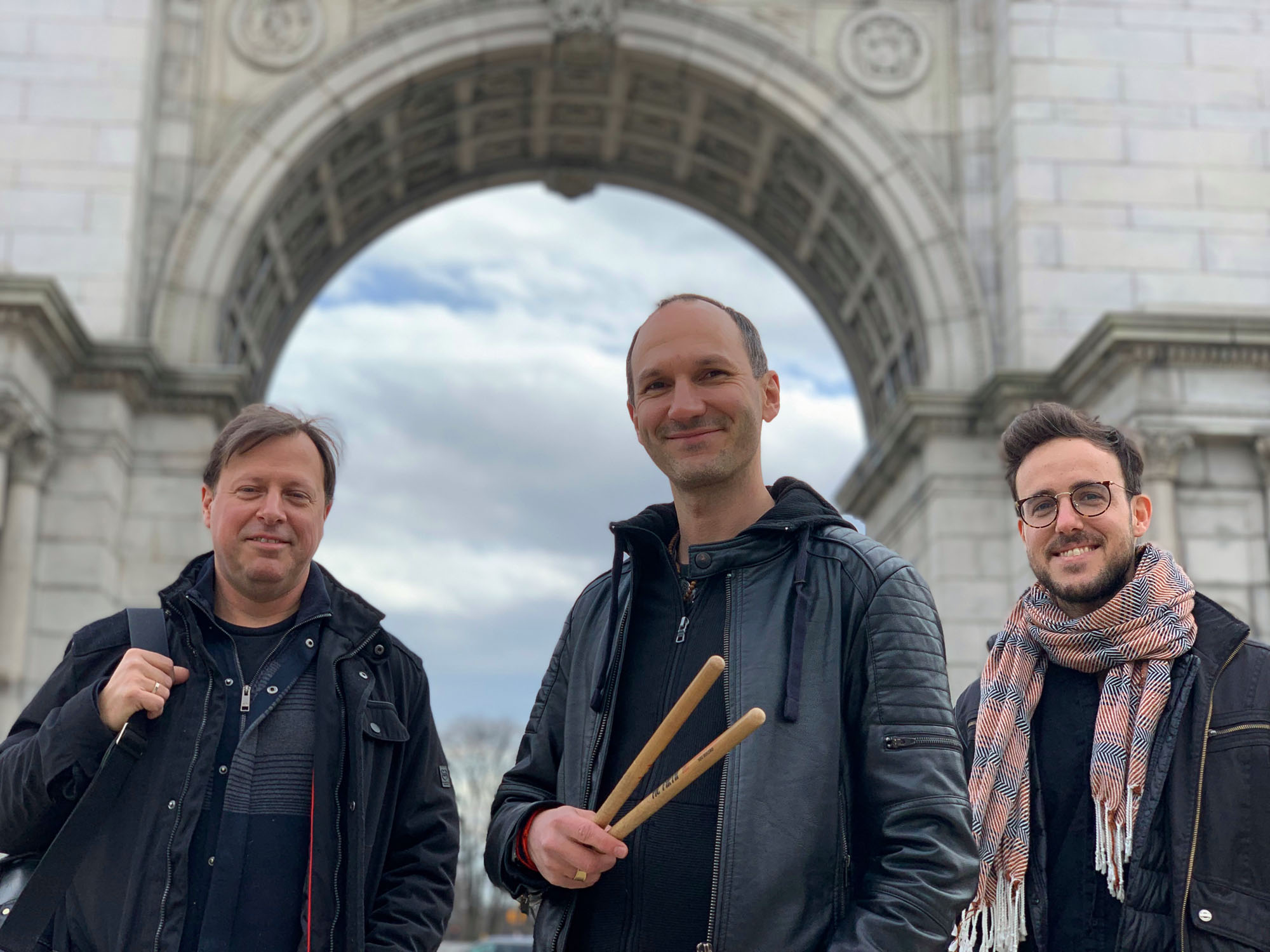 04 јун

Chris Potter u Freedom triju na Nišvilu
Najuticajniji savremeni saksofonista dolazi u Srbiju
Chris Potter u Freedom triju na Nišvilu
Američki saksofonista Chris Potter, jedna od najuticajnih (i najkopiranijih) jazz muzičara od početka novog milenijuma, nastupiće na predstojećem Nišvilu u internacionalnom Freedom triju koji predvodi mađarski bubnjar Ferenc Nemteh, i u kojem je i izraelski gitarista Gilad Hekselman. Ferenc Nemeth Freedom Trio ft. Chris Potter and Gilad Hekselman održaće svoj koncert u subotu 10. avgusta.
Iako su i ostala dva člana ovog sastava već sada ostvarila impresivne karijere u SAD, sigurno najveća zvezda FN Freedom trija je saksofonista, vrhunski kompozitor i izuzetan bendlider – Chris Potter, koga najuticajniji kritičari smatraju "vodećim svetlom svoje generacije". Iako još nije prevalio pedesetu godinu, Chriss Potter je prema oceni magazine Downbeat: "jedan od najproučavanijih (i najkopiranijih) saksofonista na planeti". Rođen je u Čikagu (1971. godine), a odrastao u Južnoj Karolini gde je veoma rano pokazao intersovanje za različite instrumente i muzičke stilove. Kako sam kaže, kada je čuo Pola Desmonda bilo mu je jasno da je njegova muzika – džez, a instrument – saksofon. Prvi profesionalni nastup imao je već sa 13 godina – a već tada je dobro savladao složeni muzički jezik Čarlija Parkera! Posle srednje škole usavršavanje je nastavio u Njujorku, prvo na "New School" a potom i na "Manhattan School of music". Još tokom studentskih dana skrenuo je na sebe pažnju šire jazz zajednice, nastupajući u sastavu trubača Reda Rodnija, i već tada stekao reputaciju kao nova zvezda saksofona. Od 2004. godine redovno se pojavljuje na listama i čitalaca i kritičara magazine "Jazztimes" i "Downbeat" – prvo kao najveća zvezda u usponu, a tokom poslednje decenije i kao najbolji tenor saksofonista – i na osnovu glasova čitalaca i kritičara.
Ovaj moćni improvizator, najmlađi je muzičar koji je osvojio prestižno dansko priznanje "Jazzpar Prize". Njegova impresivna diskografija sadrži dvadesetak albuma pod svojim imenom, a učestvovao je u snimanju još preko 150 albuma.
Nastupao je i snimao sa mnogim vodećim imenima jazz scene kao što su Herbie Hancock, Dave Holland, Pat Metheny, Patricia Barber, Kenny Werner, John Scofield, the Mingus Big Band, Jim Hall, Paul Motian, Dave Douglas, Ray Brown, James Moody, Joe Lovano, Mike Mainieri, Steely Dan, Steve Swalllow, Joane Bracken…
Lider sastava Ferenc Nemeth (1976) je uspešan i svestr an muzičar koji pomera granice sviranja jazz bubnjeva ali i komponovanja i aranžiranja. Studirao je udaraljke na čuvenoj "Franc List Akademiji" u rodnoj Mađarskoj, a onda, kao stipendista, pohađao najčuvenije američke jazz akademije: "Berklle College of Music", "New England Conservatory" i "Thelonious Monk Institute of Jazz". Nastupao je u preko 300 gradova u četrdesetak zemalja širom sveta, odnosno na više od 100 najvažnijih festivala uključujući i: Playboy jazz festival (Los Angeles), JVC festival ( New York), Montreal Jazz festival, Montreux (Švajcarska) , Tokyo Jazz Festival, Marciac (Francuska)…. a sa Herbie Hanckokom nastupao u Karnegi holu (Njujork) i Queen Elizabeth Hall u Londonu.
Kako kaže Mark F. Turner na sajtu All About Jazz: "Ferenc Nemeth se u najkraćem može opisati kao neka vrsta post – Art Blakey bubnjara kojim je, osim što suvereno vlada instrumentom – i pouzdani lider". U sastavima koje je vodio svirali su i Joshua Redman, John Patitucci, Mark Turner, Chris Cheek, Chris Potter, Russell Ferrante, Jimmy Haslip… a svirao je i sa sastavima: Lionel Loueke Trio, Kenny Werner Coalition, Billy Childs Trio…. i u grupama koje su predvodili višestruki dobitnici Grammy nagrada: Herbie Hancock, Wayne Shorter, Dave Samuels, Jimmy Heath….
Treći clan ovog trija koji okuplja muzičare sa tri kontinenta je izraelski gitarista Gilad Hekselman koji je za deceniju ipo, koliko živi i radi u USA, stekao reputaciju jednog od najperspektivnijih gitarista u Njujorku. Godine 2005. pobedio je na Gibson Montreux International Guitar Competition, a 2017. godine proglašen je najvećom nadom u kategoriji gitarista po glasovima kritičara magazine "Downbeat". Pod svojim imenom je objavio šest albuma, a na spisku muzičara sa kojima je svirao I snimao su i: Chris Potter, Mark Turner, John Scofield, Anat Cohen, Ari Hoenig, Esperanza Spalding, Sam Yahel, Jeff Ballard, Gretchen Parlato, Avishai Cohen, Jeff 'Tain' Watts,
Tigran Hamasyan, Aaron Parks, Greg Hutchinson.
First song – Ferenc Nemeth Freedom trio ft. Chris Potter and Golad Hekselman