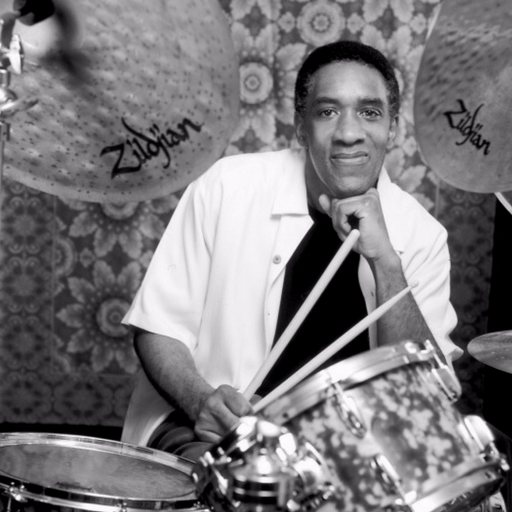 05 мај

Al Foster Quintet na Nišvillu
Al Foster Quintet na Nišvillu
Al Foster Quintet na Nišvillu  2017 – Kvintet legendarnog Ala Fostera, omiljenog bubnjara Majlsa Devisa, nastupiće na ovogodišnjem Nišvilu u petak 11. avgusta. U postavi koju čine i alt saksofonista Mike DiRubbo, trubač Freddie Hendrix, klavirista Adam Birnbaum i kontrabasista Doug Weiss izvešće program posvećen jednom od najuticajnijih džez muzičara svih vremena – Čarliju Parkeru.
Al Foster je svakako jedan od najboljih i najsvestranijih džez bubnjara svih vremena. Tome u prilog ide i činjenica da je Foster jedini muzičar kojeg je Majls Devis angažovao i pre i posle svog privremenog "penzionisanja", a Foster je uz to i bio jedan od svega nekoliko muzičara sa kojima je Majls kontaktirao tokom te šestogodišnje pauze (1975 – 1981).
Foster je rođen 1943. u Ričmondu (Virdžinija) a odrastao je u Njujorku. Prvi komplet bubnjeva dobio je kao desetogodišnjak, a otac – džez kontrabasista ga je ohrabrivao da vežba uz snimke na kojima je svirao Max Roach. Još u tinejdžerskim godinama sreo je Sonija Rolinsa koji je veoma uticao na njega, a na spisku muzičara sa kojima je sarađivao do svoje dvedeset treće godine su i: Hugh Masekela, Ted Curson and Illinois Jaquet, Blue Mitchell (sa čijim je bendom 1964. godine prvi put ušao u studio), Lou Donaldson i Kai Winding.
U svojoj "Autobiografiji" Majls Devis je između ostalog rekao: " Zamenio sam Džeka DeDžoneta Alom Fosterom kojeg sam prvi put čuo u podrumskom klubu u 95. ulici na Menhetnu kada me je prosto "zakucao" svojim "gruvom" ….. sve što sam tražio od bubnjara – Al Foster je to imao". Osim mnogo koncerata i 12 albuma sa slavnim trubačem u periodu od 1973. pa sve do Majlsove smrti 1991. godine (5 pre i 7 posle Majlsove "pauze" uključujući i povratnički "You're under arrest" ), Al Foster je sarađivao i sa čitavom plejadom vanserijskih muzičara kao što su: Cannonball Adderley, Thelonious Monk, Freddie Hubbard, Sonny Rollins, Herbie Hancock, Dave Holland, Joe Lovano, Junior Cook, Chick Corea, Sonny Fortune, Red Garland, Sam Jones, George Adams, Don Pullen, Bill Evans, Branford Marsalis, John Scofield, Mino Cinelu, Gil Evans, Sting, John McLaughlin, Joe Henderson, Ron Carter, Ray Brown, Joe Chambers, Michel Petrucciani, Michael Brecker, Bobby Hutcherson, Kenny Garrett, Geri Allen, Dexter Gordon …..Poslednjih godina je omiljeni bubnjar McCoy Tyner-a, Larry Willis-a i Sonny Rollins-a, a sve intenzivnije snima i nastupa kao bendlider.
Al Foster je neuobičajeno svestran bubnjar koji se podjednako dobro snalazi u stilovima od bi bapa pa do slobodnijih formi i džez roka. Pre svega poštovan je i cenjen zbog specifičnog senzibiliteta i retke sposobnosti da sluša ostale muzičare i pri tom, na skoro telepatski način – prati njihove solo deonice. Rečju on je "vernik" u čistotu muzike i veliki umetnik koji nastavlja da iznova pomera granice kreativnosti a sve u cilju da očuva najviše standarde u savremenom džezu.
Inserti iz biografija
Član kvinteta na kojeg je zbog koncepta programa (Charlie Parker hommage) usmerena najveća pažnja je alt saksofonista Mike DiRubbo (1970) kojem je na studijama mentor bio lično Jackie McLean – istovremeno najdosledniji ali i najoriginalniji nastavljač staze koju je trasirao Charlie Parker. Trubač Freddie Hendrix (1976) je tokom protekle dve decenije jedan od najtraženijih džez (ali i ne samo džez) muzičara. Na spisku njegovih "referenci" su i Count Basie Orchestra, The Christian McBride Big Band, ali i Aretha Franklin, Stevie Wonder, Alicia Keys…On je takođe i vrstan kompozitor i aranžer i pedagog (The Hartt School of Music na Hartford Univerzitetu, njujorškoj The New School in New York i Jazz House Kids u Nju Džersiju). Adam Birnbaum (1979) je jedan od najboljih džez pijanista mlađe generacije. Studirao je na New England konzervatorijumu, pre nego što se 2001. godine preselio u Njujork gde je kao jedan od dvojice pijanista izabran da nastupi u predstavljanju programa džez studija na čuvenom Džulijardu. Godine 2004. pobedio je na američkom takmičenju džez pijanista na prestižnom konkursu koji nosi ime čuvenog Kola Portera. Kontrabasista Doug Weiss je aktivan na njujorškoj sceni od diplomiranja na džez programu na William Paterson College 1988. godine. Na prvu interkontinentalnu turneju poveo ga je 1991. godine legendarni pevač Joe Williams koji ga je na koncertu u Japanu najavio rečima: "Došao je kod nas iz drugog plemena – ali svinguje kao jedan od nas".
Foster na Nišville etiketi
Alu Fosteru će ovo biti prvi nastup na Nišvilu, ali je on još 2006 godine učestvovao (svirao i napisao jednu kompoziciju) na albumu "Crossing the Border" snimljenom u Njujorku a objavljenom na etiketi niškog džez festivala "Nišville records".