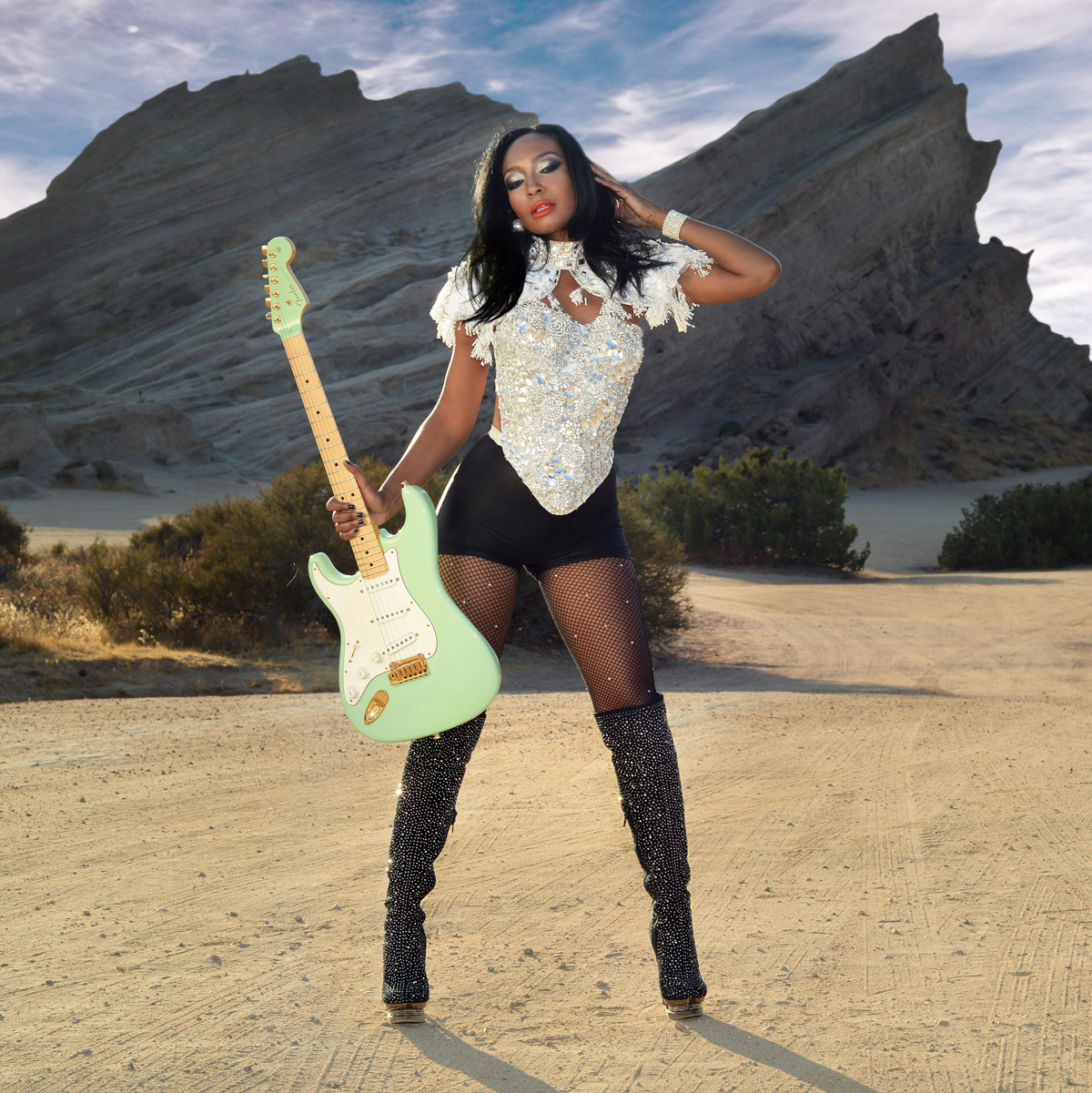 26 феб

Malina Moye na Nišvilu
Malina Moye na Nišvilu
Manekenstvo i gitarska virtuoznost
Levoruka američka gitaristkinja, pevačica i kompozitorka Malina Moye nastupiće sa svojim sastavom na predstojećem Nišvilu u petak 9. avgusta. Tokom karijere koja traje nepunu deceniju ipo Malina Moye se osim zapaženog muzičkog angažovanja ogledala i u drugim oblastima kao što su gluma, moda, humanitarni rad (…) a mediji su složni u konstataciji da je reč o jedinstvenoj pojavi na muzičkoj sceni koja objedinjava rock, blues, soul i funk. Jedan od najpoznatijih gitarskih brendova "Fender" je prepoznao Malinu kao jednu od prvih levorukih afro američkih gitaristkinja i pozvao je da se pridruži Fender porodici legendarnih umetnika koji sviraju ili su svirali na modelima ove firme, a magazine "Guitar world" uvrstio ju je već posle prvog singla "Girlfriend" iz 2004. godine na listu 10 najboljih gitaristkinja svih vremena.
Album koji je Malina Moye objavila pre nepunih godinu gada "Bad As I Wanna Be", dve nedelje za redom je bio na prvom mestu Bilbordove blues liste, što je praktično zaokružilo priču započetu sa prethodna dva studijska izdanja "Diamonds and Guitars" iz 2009. i "Rock'And Roll Baby" iz 2014. godine sa kojeg se izdvojio hit "K-yotic" na kojem je gost bio soul legenda Bootsy Collins.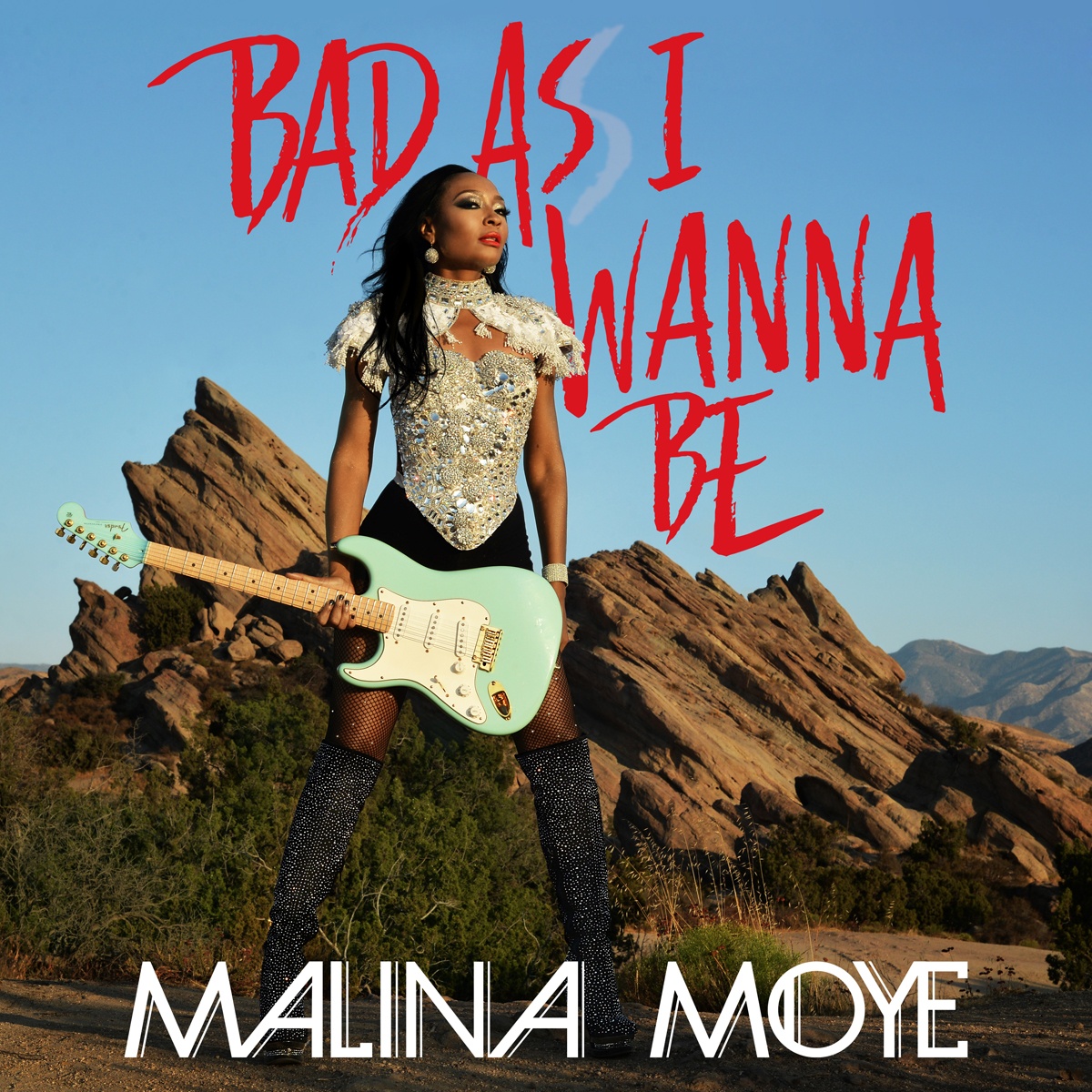 Godine 2017. učestvovala je u britanskom dokumentarcu "Stratmaster: The Greatest Guitar Story Ever Told", čiji su akteri osim nje bili veliki gitaristi – takoreći zaštitna lica čuvenig Stratocaster modela (Jimi Hendrix, Mark Knopfler, Robert Cray). S obzirom na to da je takođe levoruka, kao i da su u njenom sviranju primetni uticaji stila neponovljivog gitariste, mediji su je često nazivali ženskim Hendriksom, o čijem je presudnom uticaju na svoj muzički razvoj je i sama često govorila. Priznanje od strane kolega bilo je kada je pozvana da se pridruži turneji "Experience Hendrix Tour" kao jedina dama u društvu velikih majstora gitare (Eric Johnson, Robert Randolph, Eric Gales, Brad Whitford, Kenny Wayne Shepherd, Jonny Lang). Takođe, bila je jedina gitaristkinja koja je nastupila na Blues festivalu koji nosi ime Roberta Džonsona, natupala na dodeli Grammy nagrada (gde je dobila i zvanično priznanje za najbolje odevenog učesnika). Dva puta je nastupala u velikim "Hall of Fame" programima – jednom u čast pokojnom Majklu Džeksonu, a drugi put je svojim izvođenjem pesme "Stop and Listen" oduševila slavljenika, rok & roll pioniora Čaka Berija. Zajedno sa Čakom Kan, Erikom Benetom i Florom Martirosian bila je headliner najvećeg mirovnog koncerta na zapadnoj obali "Artists for peace" koji je organizovan u čast muzičkog doprinosta Stivija Vondera, ali i njegovih zasluga za promociju mira u svetu.
Malina Moye 'Rock & Roll Baby'

Verovatno najveću publiku do sada Malina Moye je imala kada je kao prva afro amerikanka odsvirala na gitari nacionalnu himnu na početku nekog profesionalnog sportskog događaja. Bilo je to 2010. godine pred 80.000 ljudi u njenom rodnom Mineapolisu na utakimici američkog fudbala između Vikingsa – Cowboysa.
Malina Moye 'Bad As I Wanna Be'

Kada je reč o publicitetu, odnosno marketingu, Malina Moye, koju često zovu i kraljicom funk rocka, često porede sa Madonom. U surovom svetu šou biznisa shvatila je da je publicitet veoma bitan, ali u tom smislu nikada nije prešla granicu dobrog ukusa.
Malina Moye – K-yotic ft. Bootsy Collins

Redovno obajvljuje kalendare, često se pojavljuje i na modnoj pisti i velikom platnu: učestvovala je u kampanjama poznatog brenda "Victoria Secret" – "Love Rocks" i "Love is Pink", glumila u filmu "The Samuel Project" (2018). Još 2004. godine osnovala je nezavisnu diskografsku kuću WCE Records, koja je 2013. godine potpisala ugovor o distribuciji i marketingu sa kompanijom koja je ogranak Sony Music.Uz sve to Malina Moye je ambasador humanitarne organizacije koju vodi Princ Čarls "The Prince's Trust", kojoj često donira prihode od svojih snimaka. Tokom turnmeje Engleskoj 2014. godine, na čuvenoj moto manifestaciji "Goodwood Festival of Speed", u čast 60 godina od krunisanja engleske kraljice odsvirala je himnu "God Save The Queen" tokom preleta čuvene akrobatske jedinice kraljevskog vazduhoplovstva "Red Arrows.