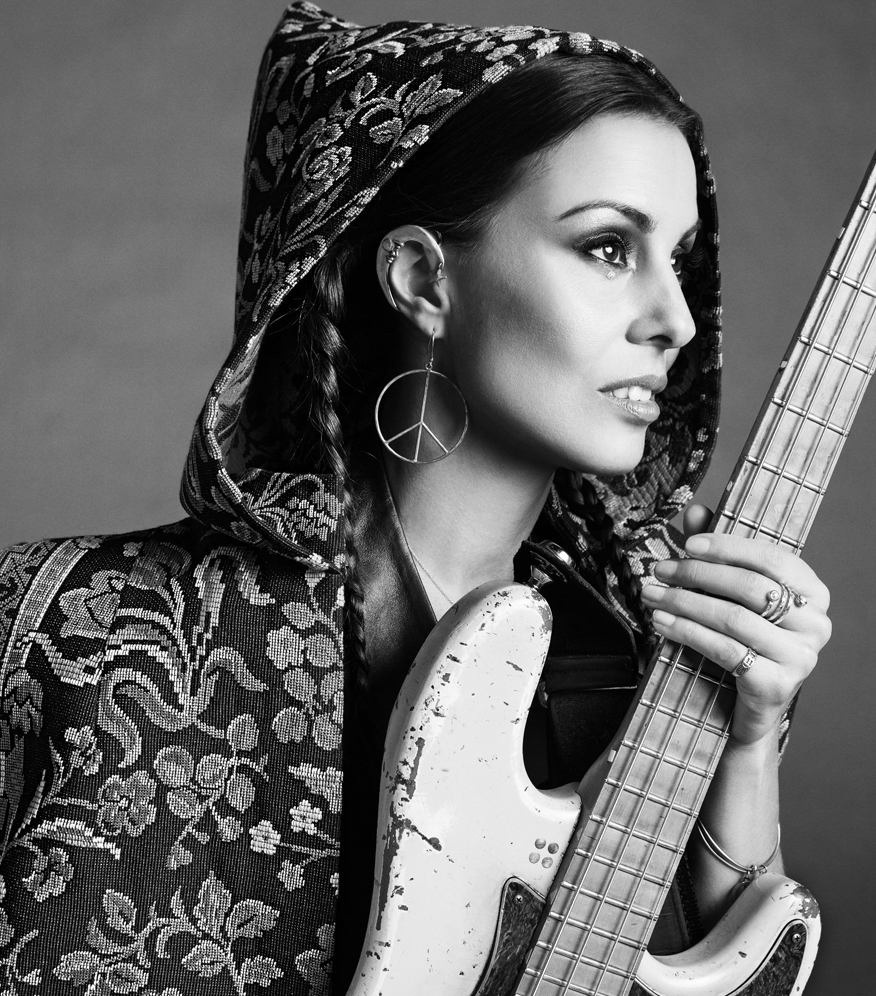 12 мар

Ida Nielsen and Funkbots na Nišvilu
Fanki Ritmovi na Nišvilu: Ida Nielsen i Funkbotsi na sceni
Prinsova basistkinja prvi put u Srbiji
Danska bas gitaristkinja Ida Nielsem, svetski poznata kao nekadašnja članica pratećih bendova čuvenog Prinsa, i čije ime se u referentnim magazinima nalazi u top 10 muzičara na ovom instrument – nastupiće na ovogodišnjem Nišvilu sas svojim sastavom Funkbots 11. avgusta.
Basistkinja, kompozitorka i pevačica Ida Kristine Nielsen (poznata i kao Bas Ida, Bassida ili Ida Funkhouser) rođena je 1975. godine u Danskoj. Bas gitaru je počela da svira sa 16 godina. Godine 1998. diplomirala je elktrični bas na Danskoj Kraljevskoj Akademiji. Pažnju je skrenula kao članica danskog pop rock benda "Michael Learns to Rock" i kultne belgijske grupe "Zap Mama". 
Prvi album ("Marmelade") pod svojim imenom objavila je 2008. godine, a onda je 2010 godine usledio poziv od Prinsa da se priključi njegovom bendu "New Power Generation", sa kojim je snimala albume i nastupala na koncertima sve do Prinsove smrti 2016. godine. Takođe bila je i članica Prinsove ženske prateće grupe "3rdeyegirl" (pokrenute 2012. godine) u kojoj su bile i američka bubnjarka Hannah Wellton  kao i kanadska gitaristkinja Donna Grantis.  
Za saradnju sa muzičkom legendom Ida je rekla da se to magično muzičko putovanje za nju bilo ostvarenje najvećih mladalačkih maštanja i sigurno najveći poklon koji je dobila u životu, a iskustvo koje je stekla – nemerjivo.  "Najvažnija stvar koju me je Prins naučio je da sviram srcem. Uvek!" – rekla je Ida u intervjuu za Dansku televiziju.
Nakon godina sa Prinsom, Ida se fokusirala na solo karijeru. Objavila je nekoliko albuma i veoma često nastupa na koncertima i festivalima zajedno sa svojim bendom "Funkbots" čiju muziku opisuju kao "viokoenergetski funk šou prepun dobrih vibracija, čvrstog gruva i suptilnih referenci na njenog bivšeg poslodavca i učitelja. 
U anketi uticajnog muzičkog portala  Music Radar za 2019. godinu, uvrštena je na listu najboljih deset svetskih basista, na kojoj se nalaze i jedan Stanley Clark ili Victor Wooten.
https://www.youtube.com/watch?v=qzsrsbbR4MU             
https://www.youtube.com/watch?v=Gc3gddBMVU8 
https://www.youtube.com/watch?v=ofGbPyfqkx0  
https://www.youtube.com/watch?v=ZM3_K4ko__4