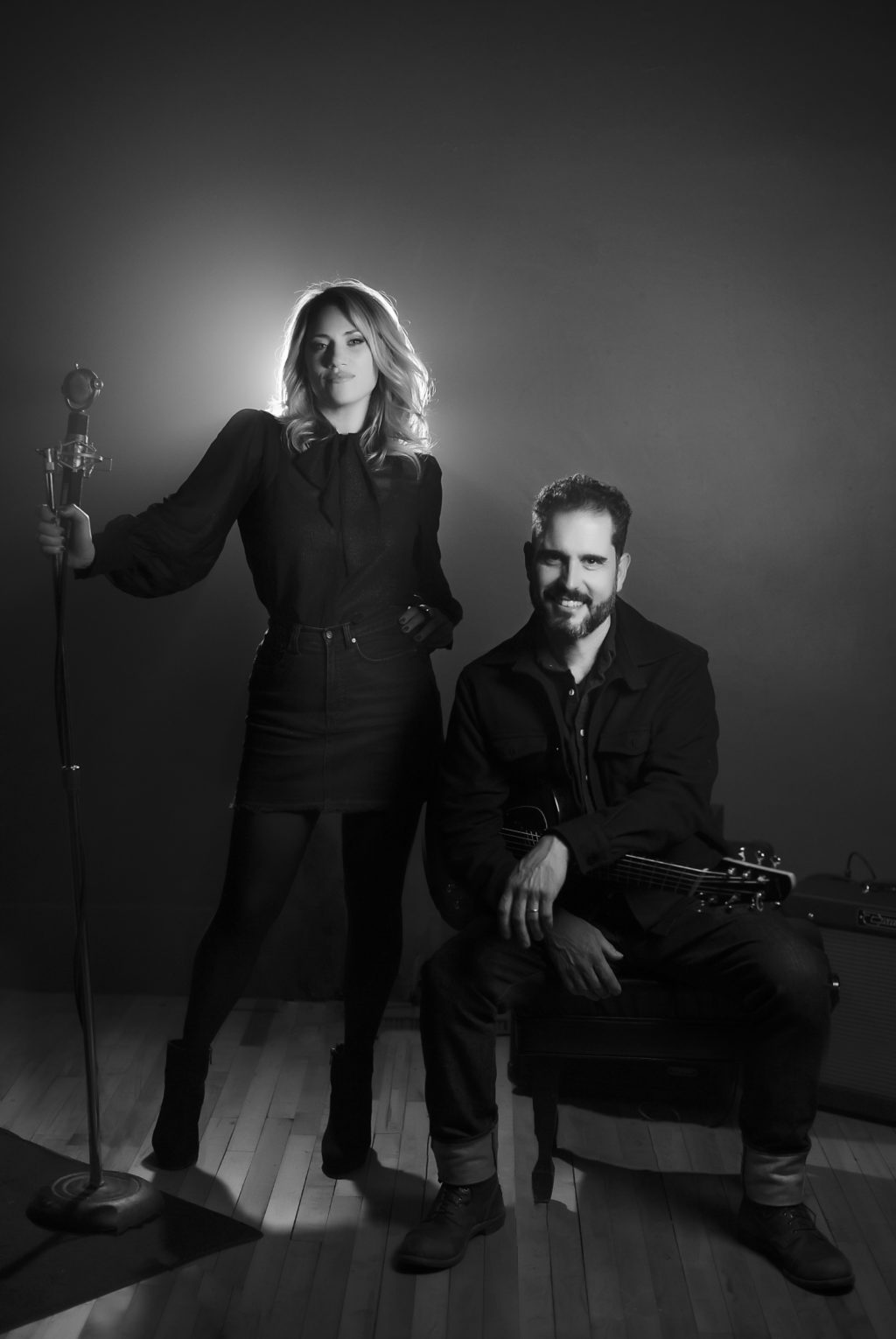 20 дец

Charlie Hunter & Lucy Woodward na Nišvilu
Super duo stiže u Srbiju
Charlie Hunter & Lucy Woodward na Nišvilu
Super duo koji čine jedan od najoriginalnijih džez i bluz gitarista Čarli Hanter (Charlie Hunter) i proslavljena britansko – američka pevačica Lusi Vudvard  (Lucy Woodward) iza koje je 4 solo albuma i saradnja sa mnogim poznatim grupama i solistima (između ostalog i sa jazz funk grupom Snarky Puppy)  nastupiće na Nišvillu 2020, u petak 14. avgusta.
Saradnja ovo dvoje vanserijskih muzičara počela je slučajno janura 2018. Hanter je imao zakazanu turneju po zapadnoj obali sa meksičkom pevačicom i gitaristkinjom Silvanom Estradom, ali ona nije dobila vizu za ulazak u USA. Kako je do prvog nastupa ostalo ješ svega 4 dana, činilo se da će turneja biti otkazana, ali je zajednički prijatelj iz grupe Snarky Puppy – Čarliju predložio da kao zamenu pozove Lusi. S obzirom da je sa meksičkom umetnicom bio planiran program sastavljen pre svega od njenih autorskih kompozicija (pevanih na španskom) – bilo je jasno da program mora biti sasvim različit. Čarli je onda rekao da bi, pošto su oboje krenuli iz tog miljea – trebalo da program baziraju na bluzu. Razmenili su ideje za program, uglavnom pesme koje su nastajale još od dvadesetih godina prošlog veka. Održali su jednu zajedničku dvočasovnu probu … i istog dana imali prvi nastup. Koliko je to bilo uspešno, dovoljno govori činjenica da su oboje individualne projekte stavili u drugi plan i posvetili se ovoj saradnji. Već novembra iste godine uz podršku Hanterovog starog saradnika,  bubnjara  Derika Filipsa (Derrek Phillips)  snimili su album "Music! Music! Music!" na kojem se nalazi 11 temeljno prerađenih obrada pesama koje su izvodili Blind Willie Johnson,  Bessie Smith, Nina , Terence Trent D'Arby… Album je odlično prošao i kod publike i kod kritike koja je istakla zaprepašćujuću interakciju Čarlijeve funky gitare i Lusinog snažnog glasa uz apostrofiranje činjenica da su mešavinom više stilova (blues, jazz, funky, ritam i bluz…) u potpunosti uspeli održati spontanost i dobre vibracije njihovih živih nastupa. Album je uspešno promovisan širom Evrope, Japana i Severne Amerike. Na Nišvilu će, kao inače na koncertima sa njima nastupiti još i bubnjar.
Svima koji su već ranije slušali bar neki od dvadesetak albuma Čarlija Hantera, a koji nisu čuli ništa od dua, sigurno je prilično jasno kako to može da zvuči. Jer, osim kreativnog potencijala i nesumnjive interpretatorske originalnosti, Čarli Hanter, na koga su od kako je počeo da svira najveći uticaj imali Joe Pass i Tuck Andress (iz dua Tuck & Patti),  je u žižu muzičke javnosti došao kada je počeo da svira na osmožičanoj gitari (koju je sam dizajnirao) a koja mu omogućava da istovremeno svira i bas linije i harmonije i melodiju. Uspešan i kao kompozitor i bendlider, Čarli Hanter je sarađivao sa mnogim muzičarima  među kojima su i Norah Jones, Mos Def, John Mayer, D'Angelo…
Lusi Vudvard je rođena u Londonu – njen otac je engleski kompozitor i dirigent, a majka operska pevačica i muzikolozg iz SAD.  Nakon detinjstva provedenog u Engleskoj i Holandiji (gde je njen otac jedno vreme radio kao dirigent), Lusi se sa majkom seli u Njujork gde nastavlja sa časovima flaute, klavira i solo pevanja. Sa 16 godina upisuje studije džeza na Manhattan School of Music i sve više se posvećuje komponovanju. Objavila je četiri solo albuma, od kojih je već prvi "While you can" (2003. Atlantic records) imao veliki uspeh, a pesma sa njega "Dumb Girls" ušla na Top 40 listu singlova. Menjajući  pevačicu grupe Pink Martini (koja je je imala hiruršku intervenciju) Lusi je kao glavni vokal sa ovom grupom išla na severnoameričku turneju tokom koje su zabeleženi nastupi i na džez festivalima u Torontu i Montrealu, kao i nastup sa Filharmonijom San Franciska. Nedavnom je svoje kompozicije izvodila uz pratnju čuvevenog WDR big benda. Nastupala je i sa planetarno poznatom grupom Snarky Puppy, a pevala je prateće vokale na albumima i koncertima mnogih muzičkih zvezda: Rod Stewart, Celine Dion, Chaka Khan, Joe Cocker, Barbara Streisand….
https://www.youtube.com/watch?v=ztUQSIx6Ftg
Charlie Hunter & Lucy Woodward – Can't Let Go (Official Video)
https://www.youtube.com/watch?v=NTPfP91v3l8
Spoonful (Live at Rockwood Music Hall)