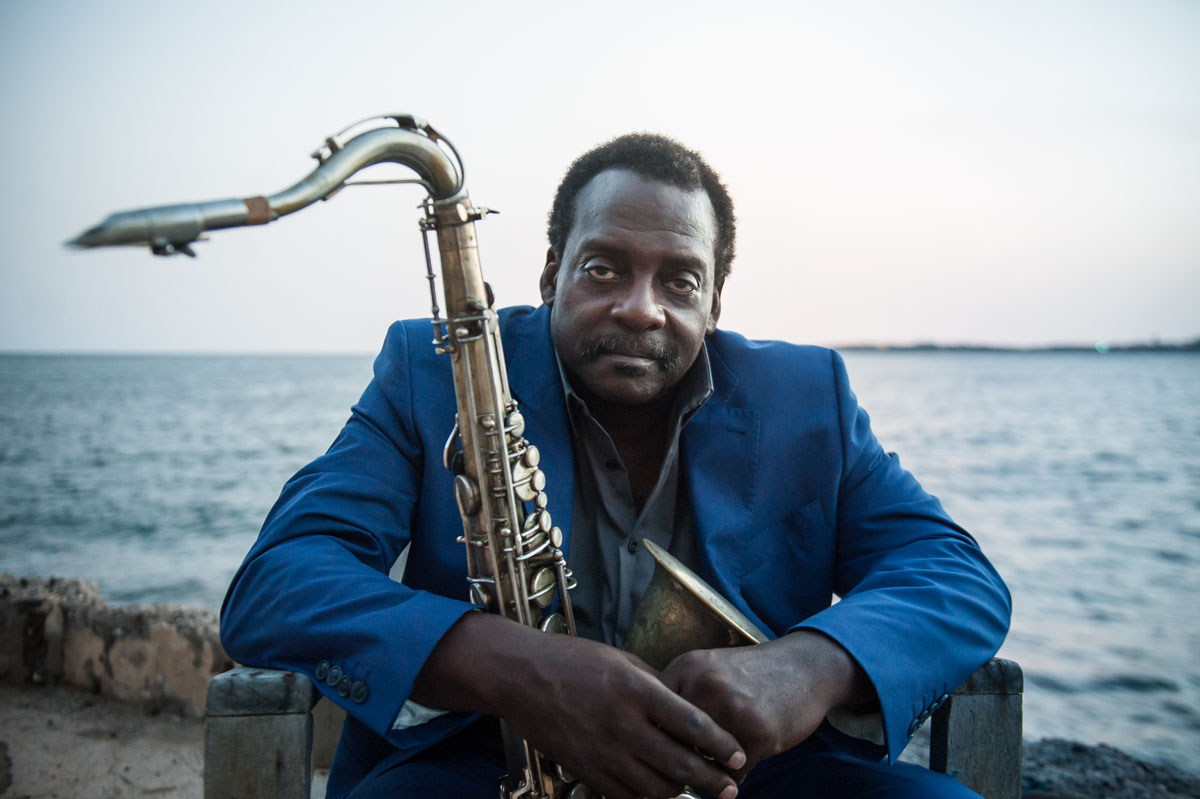 12 јул

David Murray  i Lydian Sound Orchestra
Jazz poslastica na otvarnju Nišvilla
David Murray  i Lydian Sound Orchestra
Jedan od ne samo najboljih italijanskih jazz sastava već i najoriginalnijih i najkreativnijih jazz bendova savremene svetske scene Lydian Sound Orchestra, koji ove godine obeležava tri decenije postojanja – nastupiće prve večeri ovogodišnjeg Nišville jazz festivala. Specijalni gost ansambla za koncert u Nišu biće i istinska legenda i dobitnik Grammy nagrade – saksofonista, kompozotor i aranžer David Murray.
Svega nekoliko muzičara u celokupnoj jazz istoriji se može pohvaliti većom produktivnošću i raznovrsnošću svog umetničkog izraza nego David Murray. Od 1975. godine, kada je kao dvadesetogodišnji student stigao u New York, krenuo da upija energiju tamošnje scene druži se i svira sa tada već velikim imenima free scene (Don Cherry, Anthony Braxton, Julius Hemphill…)  – pa do danas, Murray je objavio više od 150 albuma pod svojim imenom i još preko stotinu kao gostujući muzičar. Međutim, čak impresivinije od brojki je to što je kao tenor saksofonista usavršio prepoznatljiv pristup improvizaciji koja čak i u "najslobodnijem letu" pokazuje duboko poštovanje tradicije, i što je u svoje improvizacje uneo beskonačni mozaik muzičkih izazova i istraživanja. Krajem devedesetih bio je jedan od pionira fuzije world music i džeza, tragajući za korenima: od Kariba pa sve do Južne Afrike i Senegala.
Iako je u startu bio pod uticajem free jazz muzičara kao što su Albert Ayler ili Archie Shepp, postepeno je razvijao raznovrsniji izraz – i u sviranju i u komponovanju. Murray se izdvojio od većine muzičara svoje generacije samim tim što za uzora nije uzeo Johna Coltranea već se okrenuo proučavanju "mainstream" saksofonista kao što su Coleman Hawkins, Ben Webster ili Paul Gonzalves. Zato samo na prvi pogled može delovati kao paradoks to što je svoju prvu Grammy nagradu dobio upravo za album  koji je 1988. snimio sa McCoy Tynerom "Blues for Trane: A Tribute to John Coltrane" na kojem su svirali i    Pharoah Sanders, Cecil McBee i Roy Haynes. Jednaest godina kasnije, Murray je sa svojim sastavom snimio "Octet plays Trane" i po ko zna koji put srušio barijere između modernizama i tradicije u džezu.
Još 1976. godine (bilo je to posle njegove prve evropske turneje u sklopu "Ted Daniels' Energy Band" na kojoj  su svirali Hamiett Bluiett, Lester Bowie i Frank Lowe) Dave Murray osviva jednu od svojih "mitskih" grupa: "World Saxophone Quartet" – ansambl sastavljen samo od saksofona  u kojem su svirali još i Oliver Lake, Hamiett Bluiett i Julius Hemphill. Samo neki od muzičara sa kojima je svirao i snimao su i Max Roach, Randy Weston, Elvin Jones, Henry Threadgill, James Blood Ulmer, Olu Dara, Ed Blackwell… ali i Jerry Garcia – lider grupe Greatefull Dead, na čijem je koncertu (1993, godine u Medison Skver Gardenu) bio gost i kojoj je tri godine kasnije posvetio album "Dark Star".  Pisao je i muziku za film, pozorište i plesne trupe i napisao dve opere: "The Blackamoor of Peter the Great" (2004)   baziranu na 20 Puškinovih pesama, i  "The Sysiphus Revue" ( 2008) bop opera za gospel hor, prema libretu koji je napisao Amiri Baraka. Poslednjih godina skrenuo je pažnju i mlađe publike saradnjom sa soul pevačicom Macy Gray koja ga je prvo zamolila da za njen album "Covers" rearanžira pesmu "Love Lockdown"  (koju originalno peva Kanye West), da bi za nju napisao i niz originalnih hitova… i na kraju je uključio u svoj big band projekt koji je uspešno predstavljen na vodećim jazz festivalima.  Macy Gray je kao gost bila uključena i u najnoviji Davidov projekat "Infinity Quartet".
Časopis "Village Voice" ga je 1980. godine proglasio muzičarem dekade, 1986. godine je dobio "Bird Award" , Guggenheim Fellowship (1989), Dansku Jazz Nagrada  (1991), a godine 1993.  časopis Newsday proglasio ga je muzičarem godine.
S obzorom na sve što je rečeno, saradnja Davida Murrayu i  Lydian Sound Orchestra (do sada su već imali zajedničke nastupe) je i više nego logičan deo njihovih karijera. Ovaj italijanski  sastav "srednje veličine" (sa šestili sedam duvača i ritam seckijom, odnosno, nešto izmedju combo postave i big benda) – osnovao je 1989. godine Riccardo Brazale – kompozitor, aranžer, dirigent, pijanista, profesor, esjista i umetnički direktor festivala "New Conversations – Vicenza Jazz" – a aktuelnu postavu čine Robert Bonisolo, Mauro Negri i Rossano Emili (saksofoni i klarineti), Gianluca Carollo (truba), Roberto Rossi (trombon), Glauco Benedetti (tuba), Paolo Birro (klavir), Marc Abrams (bas) and Mauro Beggio (bubnjevi) i Vivian Grillon (vikal i rep).
Kao članovi ili gosti LSO nastupali su mnogi muzičari iz samog vrha italijanske scene (Rava, Fasoli, Trovesi, D'Andrea, Fresu, Intra, Bosso, Boltro, Negri, Mirabassi, Rossana Casale), ali i internacionalne zvezde  kao: Palle Danielsson, Ralph Towner, Kenny Wheeler, Manfred Schoff, Paul Motian, Terrell Stafford, Charles Mc Pherson, Julian Arguelles, Dave Liebman, Don Moye… a pre nekoliko godina LSO je imao zajedničke nastupe sa "bratskim" sastavom (i po formaciji i po konceptu) Mingus Dynasty – u fantastičnoj posveti Čarlsu Mingusu.
Postava benda je direktna refleksija i danas "atipičnih" sastava,  pout Milesovog "Tuba benda", Monkovog "Town Hall Orchestra" ili Mingusovog "Black Saint Banda", uz optimalan odnos vrhunskih aranžmana, slobode koje muzičari imaju u improvizacijama ali i žive – neposredne komunikacije  među članovima. Optimalno je i prava reč  za repertoar sastava koji čine kako originalne kompozicije, tako i efektne obrade (često tek parafraze) kompozicija be bop, swing pa i new orleans velikana. A sve to protkano je i zdravom dozom humora, kako u u naslovima kompozicija koji su takođe često efektne parafraze, odnosno, poigravanje naslovima poznatih standarada – kao što se, uz puno poštovanje, poigravaju muzičkim materijalom. Bolji poznavaoci džeza čak iako do sada nisu čuli ništa od ovog ansambla, već iz naslova poput: "A night with Anisia", "Queen Porter March", "Bout round midnight", "St. Louisine double blues", "All the things we would to be", Les feuilles (de grand arbes) ne peuvent  pas moire"… mogu steći (ispravan) utisak o "metodu" rada ovog ansambla.
Ne bežeći od uticaja bogate jazz tradicije, LSO koji su pod vođstvom maestra Brazzalea objavili dvadesetak albuma,  pokazuju da to uopšte nije u koliziji sa modernošću – naprotiv. Kako je rekao jedan kritičar u recenziji albuma LSO "Back to Da Capo": "Lako je biti ekletičan! Teško je uspeti izmešati različite uticaje i pretvoriti ih u lični jezik – kao što se to događa na ovom albumu".
Lydian Sound Orchestra se već godinama nalaze u vrhu lista ugledno italijanskog magazina "Musica Jazz" . Riccardo Brazzale je 2008. proglašen kompozitorom i aranžerom godine, a poslednji uspesi su i titule "grupa godine" za 2016. i 2018. godinu.
David Murray & Lydian Sound Orchestra – Torino Jazz festival
David Murray Quartet – Morning Song
David Murray feat. Saul Williams 'Blues for Memo' (USA) @ Porgy & Bess, Vienna Sa 10. Februar 2018.
Lydian Sound Orchestra "FREEDOM DAY"