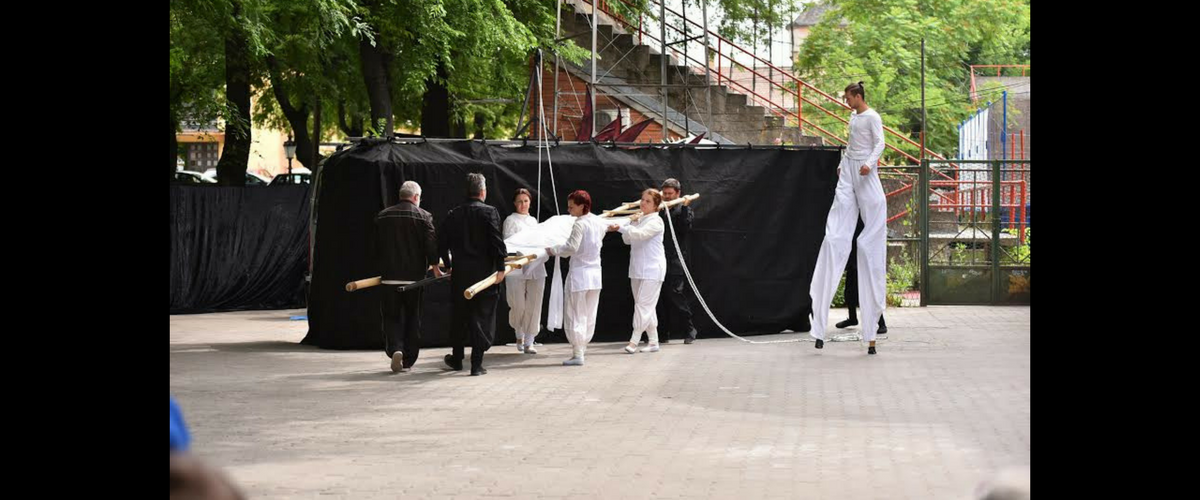 Nišville Jazz Theater – Maskarada
About Theater
The Jugoslovenski Dnevnik magazine registered the start of the operation of the puppet theater in Subotica on 6 to December 1934.
The first professional troupe was formed in the season 1953/54, and since then the Theatre has developed into an institution ranking at present among the best children's theaters in respect of its professional and artistic achievements. In 1960, by performing the first actor-based play, «The Pál Street Boys», the Theatre changed its name to "Dečje pozorište – Gyermekszínház" (Children's Theatre), that is, from 2002, the institution culture in its name, the decision of the Municipal Assembly and adds the name of the Children's Theater, thus becoming the only theater in the country that works in three languages.
Over the past, almost eight decades, the Children's Theatre developed into an institution having an organizational and artistic level, which may respond to the most complex issues of a modern children's theater.
http://www.suteatarzadecu.rs/
About the Show
9.8 18h On bridge closed to Fortress MASQUERADE
Co-production children's  theaters Subotica, SRB and Puppet Theater KEVER BEL Szeged, Hungary
Masquerade is a play on squares and streets. It was based on the motifs of Hungarian folk tales foal white horse. The show serves theater or puppet adjusted terms for – oversized puppets, actors on stilts. Bakoš Arpad composed contemporary music in combination with Hungarian folk motifs.
In this performance, the white horse comes to life when he is born foal. Tell the story of the royal couple, three sons and their wives, whose curiosity is sparked anger and revenge višeglavog dragon, which he closed in a deep dungeon.  Foal white horse moving adventure release the princess.
Director: Rumi Laslo