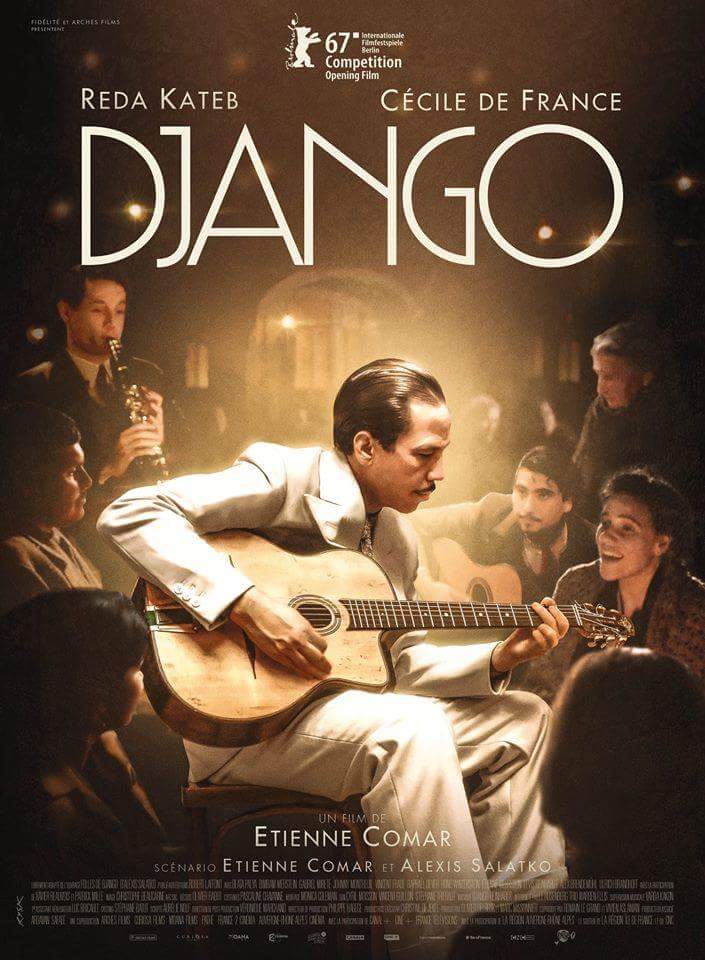 05 јул

Premijera "Djanga" na Nišvilu

Na otvaranju Nišville Movie Summit festivala, sedmog avgusta biće premijerno prikazan francuski film "Django" reditelja Etjena Komara, kojim je otvorena i ovogodišnja  Berlinska filmska smotra.

Debitantsko Komarovo delo, nominovano za Zlatnog medveda, posvećeno je pioniru evropskog džeza Žanu Đangu Renaru, virtuozu na gitari i kompozitoru, " koji je osvojio svet svojim delikatnim melodijama", a pripadao je romskoj manjini Sinti. Film je inspirisan ovim  legendarnim gitaristom i opisuje njegov tegobana životna i stvaralačka putešestvija u Francuskoj pod nacističkom okupacijom 1943. godine. Pored ove premijere, niška publika će imati prilike da premijerno pogleda još 4 naslova kao što su "Miles ahead" (Miles Davis) , "Eat that question: Frank Zappa in his own words", "Gimme danger" (rise and fall of The Stooges) i "Charlatan Magnifique", a biće prikazani i "La La Land", "The Beatles: Eight days a week – the touring years", ", "20.000 days on earth (Nick Cave), "Soul boys of the western world" (Spandau Ballet), "Janis: Little girl blue" (Janis Joplin), "Jota de Saura", "Argentina", "The internal ear" (Mikolaj Trzaska).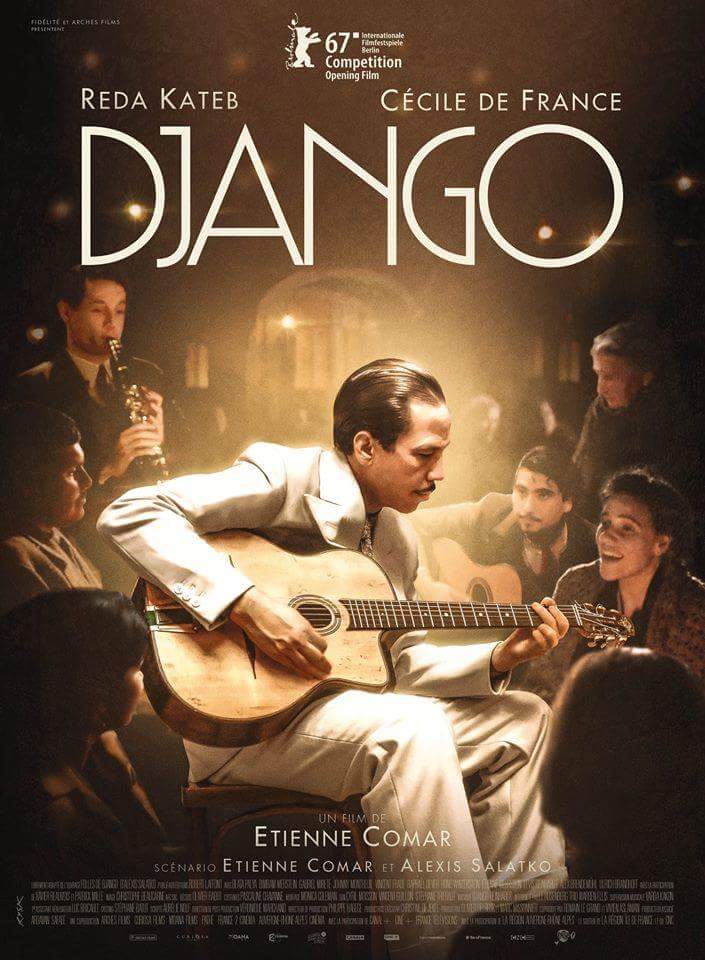 Inače, uveliko se privode kraju pripreme za Nisville Movie Summit. Selekciona komisija na čelu sa predsednikom Branislavom Miltojevićem je pregledala nekoliko stotina prijavljenih filmova iz preko 40 zemalja. Pored ostalog iz Indije, Irana, Maroka, Latvije, Francuske, Kine, Armenije, Nigerije, Rumunije, Makedonije, SAD, Nepala, Pakistana, Švedske, Nemačke, Italije, Slovenije, Hrvatske, Brazila, Rusije, Australije, Tajvana, Bangldeša, Egipta, Kameruna, Španije, Ugande, Engleske, Bugarske, Kanade, Iraka i Avganistana. Filmovi će biti prikazani u nekoliko selekcija, odnosno programskih celina pa će tako, na primer, u programu "Green fest" biti emitovan i poznati brazilski dokumentrani film "Grad budućnosti" Fernanda Ramosa, a u dečjem bioskopu dva hita – kineski film "Violina" Lija Ruimina i indijski "Maletam" Tomasa Devasaja. Od celovečernjih igranih filmova, za sada, izdavajamo premijere, najpre američkog filma "Srećan lov" u kome se kao  reditelj pojavljuje sin Mela Gibsona – Lusijan Gibson, te francuskog ostvarenje "Bulevar Volter" Aleksandra Valesa, a i premijera filma Janeka Ambrosa "15. Maj u Parizu", zanimljivo producentkinje Martina Skorsezea – Barbare De Fin. Posebno atraktivan biće i program na drive-in movie Nišville sceni, gde će posetioci sa parkinga auto pijace moći da iz svojih automobila prate filmove u najboljoij tradiciji pedestih godina dvadesetog veka. Po tradicii Nišvilla, na "Kristina stage-u"  biće prikazivani nemi filmovi uz pratnju pijanista.
Svi izabrani filmove konkurisaće za nagrade koje će dodeliti stručni žiri kojim će predsedavati Zlatko Origjanski – autor muzike za kultni film Milča Mančevskog "Pre kiše". Prvi put na nekom festivalu biće dodeljeno priznanje izvođaču filmske muzike – a ne kompozitoru.