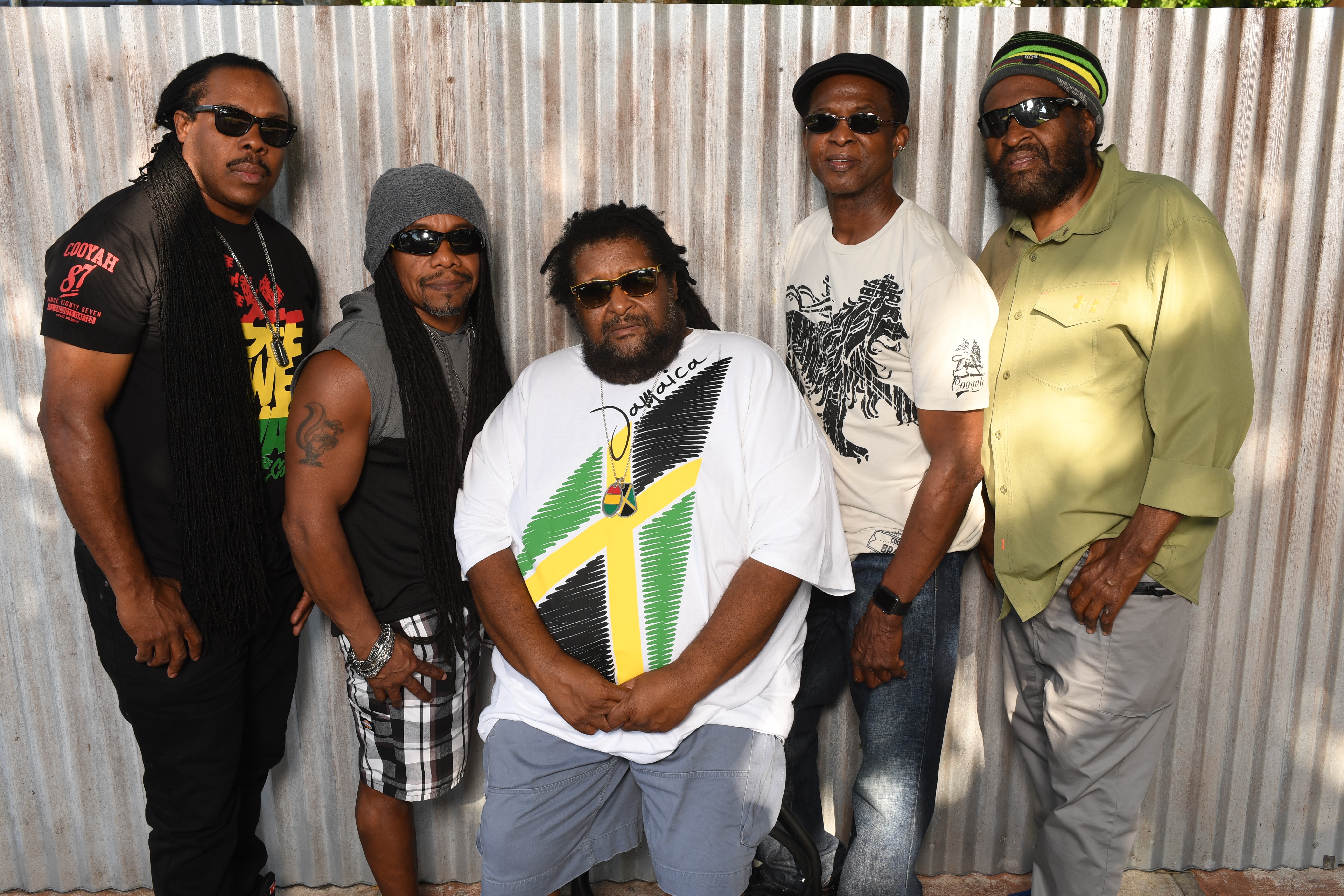 07 феб

"Inner Circle" na Otvaranju Nisville!
Legendarna rege grupa sa Jamajke prvi put u Srbiji!
"INNER CIRCLE" NA OTVARANJU NIŠVILA!


U okviru svetske turneje povodom velikog jubileja – 50 godina postojanja, jedan od najznačajnijih svetskih rege sastava INNER CIRCLE nastupiće na otvaranju predstojećeg Nišville Jazz Festivala u četvrtak, 9.avgusta 2018.


Bend su davne 1968.godine osnovala braća Ian i Rodger Lewis u Kingstonu  (Jamajka) i ovaj kvintet koji je nosilac prestižne Gremi nagrade jedan je od najcenjenijih rege sastava koji je ostvario veliki uspeh još od sredine 70-ih.


Inner Circle je iz samog starta razvio poseban stil jamajčanske muzike mešajući je sa pop uticajima nastupajući sa energijom koja ih je svojevremeno načinila velikim zvezdama svog pokreta. Njihov kreativni duh je kroz moć regea u živim nastupima dozvolio bendu da napravi iskorak iz tradicionalnog rege zvuka u svojevrstan crossover, te stoga Inner Circle svojevremeno dobija priliku da nastupa na dosta velikih svetskih festivala, gde su hedlajneri uz najveće pop i rock ikone poput Elton Johna, Van Morrisona, Jimmy Page-a, Robert Planta i mnoge druge.



Godine 1978, dok su svirali na One Love Reggae Peace koncertu na Jamajci, istorijskom događaju u filmu "Heatland Reggae", na kome su učestvovali Bob Marley i Peter Tosh, bend je napravio glavni proboj kada ih je Chris Blackwell ubacio u Island Records. Te iste godine, postigli su komercijalni uspeh sa albumom "Everything is great", koji je ušao u top 20 hitova u Velikoj Britaniji i top 10 u Francuskoj sa koga su se izdvojili popularni singlovi "Mary, Mary" i "Music Machine".
Inner Circle su postigli viši nivo međunarodnog uspeha u 1990-im. Naslovna numera albuma "Bad Boys" je postala No1 hit na svim evropskim područjima i rasprodata je u oko 7 miliona kopija širom sveta. U međuvremenu, mreža Fox televizije je izabrala "Bad Boys" kao tematsku pesmu za realiti šou Cops, koja je imala premijeru marta 1989. Taj program je vrlo brzo postao izuzetno gledan, a "Bad Boys" je postala svojevrsna referenca pop kulture. Obeleživši 25-godišnjicu otkad je pesma "Bad Boys" u ovoj seriji, pesma je označena kao najsviranija rege numera širom sveta. Možda najveći hit ovog sastava "Sweat (A La La LA Long)" je eksplodirala nedugo zatim i bila među prvim na listama u više država Azije, Južne Amerike, u Australiji i Novom Zelandu, kao i u Evropi gde je postala najpopularnija u Nemačkoj i ostala broj 1 puna 3 meseca. Spot za "Sweat" na kanalu YouTube dostigao je preko 63 miliona pregleda, što je neverovatan uspeh za jednu rege numeru.
Inner Circle je 1993. godine osvojio prestižnu Gremi nagradu za najbolji rege album sa "Bad Boys". Bend je ponovio uspeh sa albumom "Reggae Dancer" iz 1994. godine koji je dobio drugu nominaciju za Gremi. Veliki hit "Summer Jammin" je korišćen u filmu Edi Marfija "Policajac sa Beverli Hilsa 3", a "Bad Boys" je ponovo postala hit kao naslovna numera za akcioni film "Loši momci" sa Vil Smitom i Martin Lavrensom, uključujuci i nastavak, "Loši Momci 2".
Poslednjih godina, Inner Circle aktivno sarađuje sa mladim umetnicima i producentima kao što su Chronnix, Steven McGregor, Don Corleone i Supa Dups, a u svom studiju Circle House u Majamiju producirali su i hit Viz Kalife "Young and Wild and Free" od Snoop Dog-a sa Bizerkom i I-Oktane, napravivši sjajan remiks.
Rodger Lewis, suosnivač i gitarista benda izmedju ostalog kaže: "Rad na savremenim rege delima je naš način pristupa novoj generaciji. Svi smo mi jedno, bez obzira na naše različite ideje, a muzika je najbolji način da dobro komuniciramo. Muzika je najviši jezik. Ona prevazilazi politiku, geografiju i boju kože, prevazilazi sve stvari koje odvajaju ljude. Naziv Inner Circle znači porodica, a to je ono što jesmo. Svi smo posvećeni bendu i jedni drugima i to nas čini jakim. Verujemo u spiritualne vibracije porodice i prijatelja. Naš uspeh nije ništa bez toplih, iskrenih ljudi oko nas koji ga dele sa nama. Biti uspešan je u stvari svakodnevni pokušaj da budemo srećni i da sagledavamo stvari kakve jesu."
Nastup legendarnog jamajčanskog sastava INNER CIRCLE 9.avgusta na Nišvilu biće njihovo prvo gostovanje u Srbiji.
INNER CIRCLE 50th ANNIVERSARY Trailer
https://www.youtube.com/watch?v=ecqtvwq8-WQ
INNER CIRCLE – SWEAT
https://www.youtube.com/watch?v=uc2UEfWjvo8
INNER CIRCLE – BAD BOYS
https://www.youtube.com/watch?v=on9TXY8kYyk
INNER CIRCLE feat CHRONNIX: TENEMENT YARD / NEWS CARRYIN' DREAD
https://www.youtube.com/watch?v=GviTKCs4EKI
Bad Boys @ Woodstock 2016: https://www.youtube.com/watch?v=LvgKwqNk0ow
Rock with You @ Woodstock 2016: https://www.youtube.com/watch?v=K4qtaMG9wNU
Live @ Rototom 2016 (full show): https://www.youtube.com/watch?v=tJcLk6w9nc4
Official web:  http://badboysofreggae.com/