Get your parter ticket sets  at an even more affordable price until July the 7th!
Spend the summer jazzin' on Nišville for just 99 euros!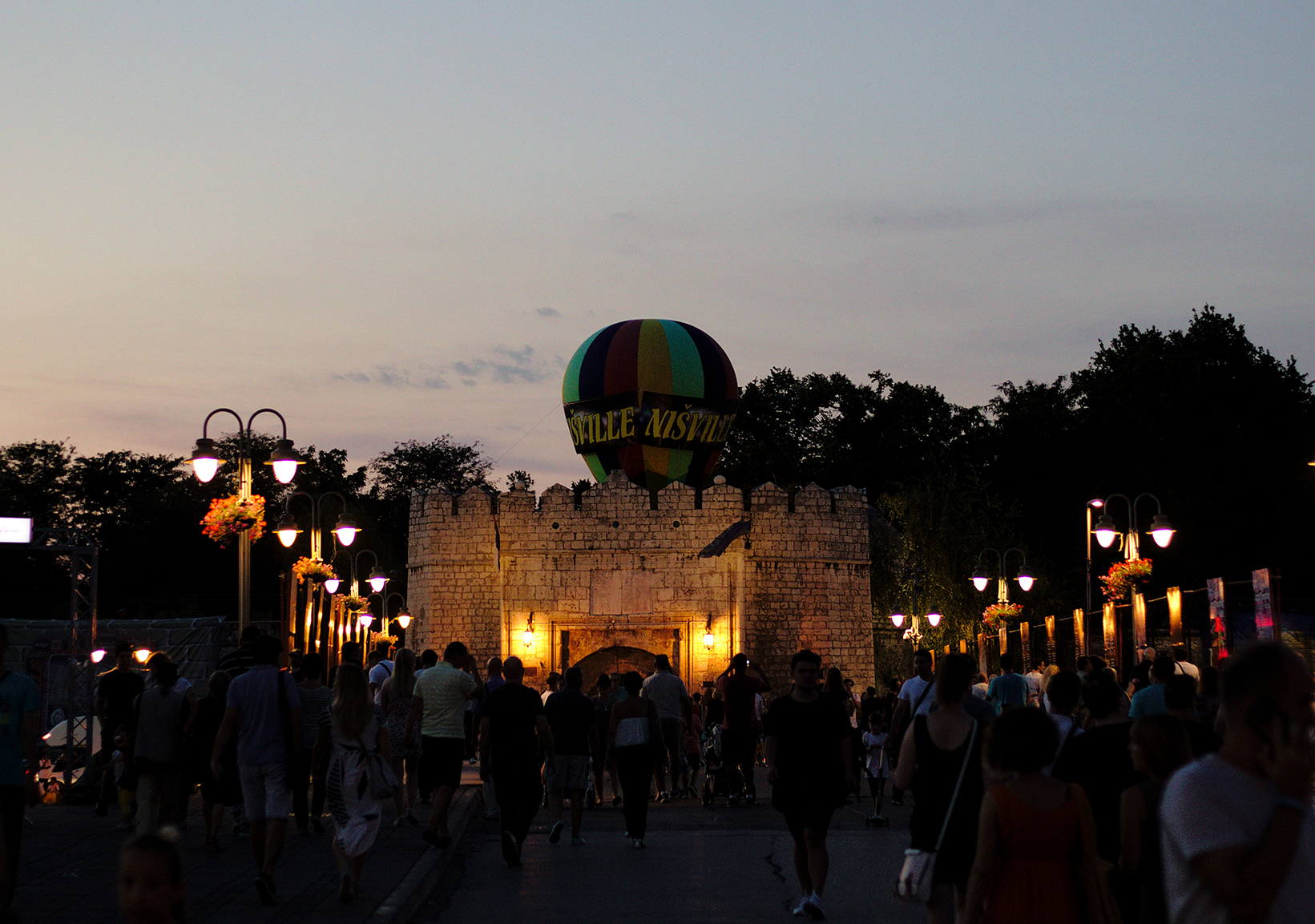 Parter ticket sets are on sale until Sunday, July 7th, you can watch 25 concerts on the main stages of the festival for just 25 eur. Starting Monday , 8th of July, parter ticket sets will be sold at the price of 30 eur, two day parter tickets will be sold at the price of 15 eur, and single night tickets will be sold at the price of 15 eur!
Prices for grandstand tickets are as follows:
Ticket set – 35 eur
Two day ticket set – 20 eur
Single day ticket – 15 eur
VIP ticket set (VIP grandstand) – 45 eur
VIP single night ticket (VIP grandstand) – 20 eur
Grandstand tickets can be bought at all Ticket Vision outlets in Serbia and abroad, as well as online at https://www.tickets.rs/?lang=en
Outlets: https://www.tickets.rs/partners
https://www.tickets.rs/search?q=ni%C5%A1ville
Starting July 8th you can purchase "Jazz Holiday" package for just 99 Euros, by directly transferring money to the bank account of Nišville foundation! This package includes ticket set for Nišville Jazz Festival, and a four day full set(three meals a day) accommodation from the 8th to the 11th of August in the student apartments (double bed rooms) near the Niš fortress. You can make the payments on the following bank account 160 – 551361 – 37 (Banka Intesa),you must then send proof of your payments until 4th of August on the e-mail adress ticket@nisville.com, from which your reservation will be confirmed. You can then acquire your tickets starting 8th of August in the Press Centre of the Festival (pavilion inside of the Fortress) from 12h to 18h.
Nišville Jazz Festival 2019. is the 25th anniversary of the festival under that name, and as a plus to a quality music program, the Festival will offer its audience a rich theatrical program as a part of Nišville Jazz Theatre Festival, as well as plenty of documentaries and movies with a jazz thematic as a part of Nišville Movie Summit 2019. movie festival.
A part of the main musical show, among other performers will be legends such as Bob Geldof, Maceo Parker, Seun Kuti, Jamal Thomas, Jo Mersa Marley, Chriss Potter, Malina Moye, Kenny Werner, Christian Scott, Larry Vučković and many others. Learn more about the performers of this years' Nišville on the official website of the Festival: www.nisville.com