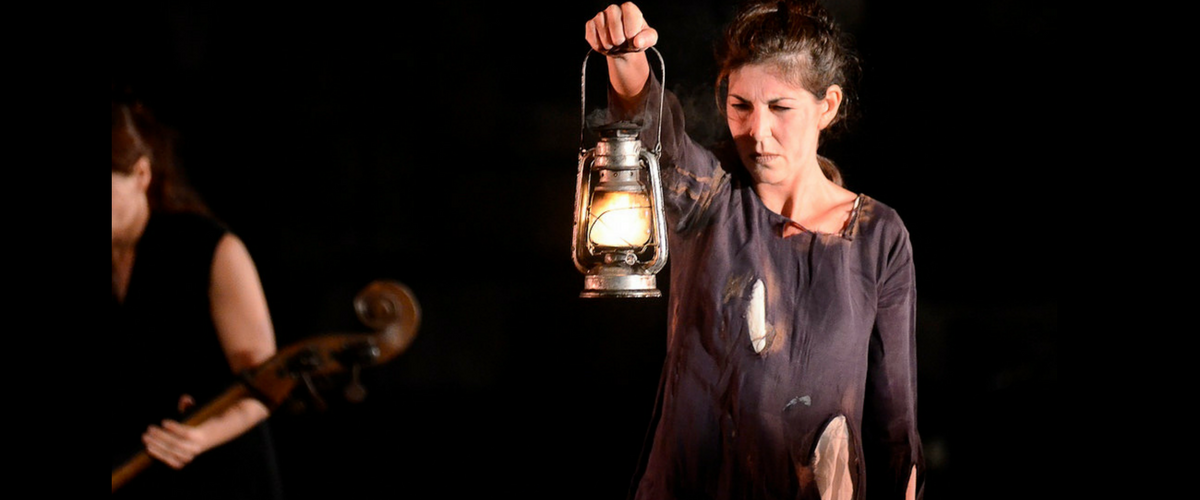 Theatre En Vol,represents one of the most significant experiences of Italian street theatre. With its imaginative capsizing and engaging performances, in which the actors and the amazing theatrical machines are the mediators of dreamlike voyages and fantastic suggestions, the company has gained recognition all over Europe. As a point of reference for young actors and as a source of ideas for the realization of important events such as "Girovagando" and "Sogni a Spazi Aperti", and thanks to its important activity, the company has given an irreplaceable, substantial and profound contribution to street arts.
http://www.theatrenvol.org/en/
About Show
GERNIKA theatrical action in four movements
The performance is the result of several years of work and research, based on suggestions associated to the masterpiece of Picasso's famous painting as well as to many other images recalling everyday life in a city that witnesses the destruction of its purity by the brutality of a cynical and unexpected attack. It is a 'silent' performance, in which up to 12 actors/musicians perform by means of body language and movement. Their movements and actions follow a soundtrack, composed by the magnificent verses of the contemporary Italian poetess, Maria Grazia Calandrone, recited in Italian, Spanish, French and German and by a highly effective choice of music pieces. "Gernika" is a performance recommended for a broad spectrum of audience: it is a moving performance, emotional and rich with cues both for the understanding of Picasso's work of art, and for current historical events.
Director: Maria Paola Cordella
Actors:
Johanna Bachmayr-Heyda
Ben Castelli
Maria Paola Cordella
Samuele Dore
Michèle Kramers
Gianluca Leonardi
Naima Savioli
Puccio Savioli
Matthias Ulfeng
Bratislava Milic
Anđela Popvić
Musician:
Dimitrije Mandić
Costumes and stage management:
Claudia Spina
Costumes: Claudia Spina, Gianluca Melis;
Stage Machinery and Pyrotechnic Project; Puccio Savioli
Stagecraft: Massimo Casada
Narrating Voices: Maria Paola Cordella, Ben Castelli, Michèle Kramers, Raphael
Auer
Sound: Alfredo Puglia
Text: Maria Grazia Calandrone
With the precious collaboration of: The Gernika Center, Gogoratuz, Gernika.
http://theatrenvol.org/en/produzioni?id=34