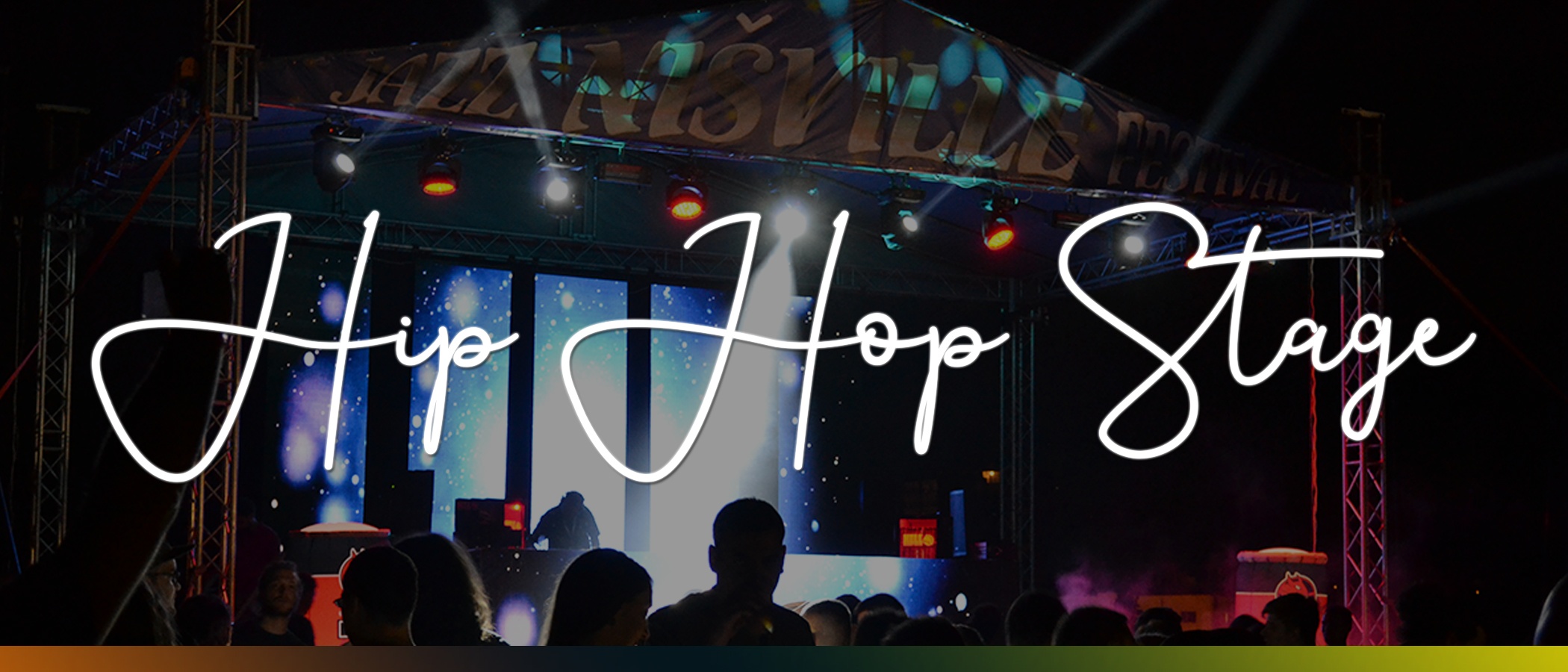 Hip Hop Stage
Follow up program – The open area near the Ateliers in the Fortress
For the first time, Nisville Jazz Festival will have Hip Hop Stage.
It is positioned on the northern bulwark of the Fortress, next to the building where painters' Ateliers used to be.
Hip Hop Stage will have most popular Hip Hop artists such as TBF, Mali Mire, Ajs Nigrutin, Timbe, Delcor, IRS, Ćofi Jovča Shadow, Spekt, I BEE, Stereo Banana, Diavo, Marčelo…
The performances will start at 08:30 pm, and finish at 11:45 pm.
The audience area is equipped with video walls, information desks, a steady 4G connection, free internet access and a refreshment bar.
The standing-room capacity exceeds several thousand places.
For this stage, a ticket pass is required, and you can buy it: